Brad's Deals is one of the Best & Brightest in the Nation for 2016
January 23, 2017
Brad's Deals once again has been named one of the 101 Best and Brightest Companies to work for in the United States!
The Best and Brightest list is assembled each year by the National Association For Business Resources, selecting companies that demonstrate "the most innovative and thoughtful human resources approach." The award is also based in part on surveys completed by employees of the nominated companies gauging their level of happiness across thirteen categories including compensation, work-life balance, diversity, and community initiatives.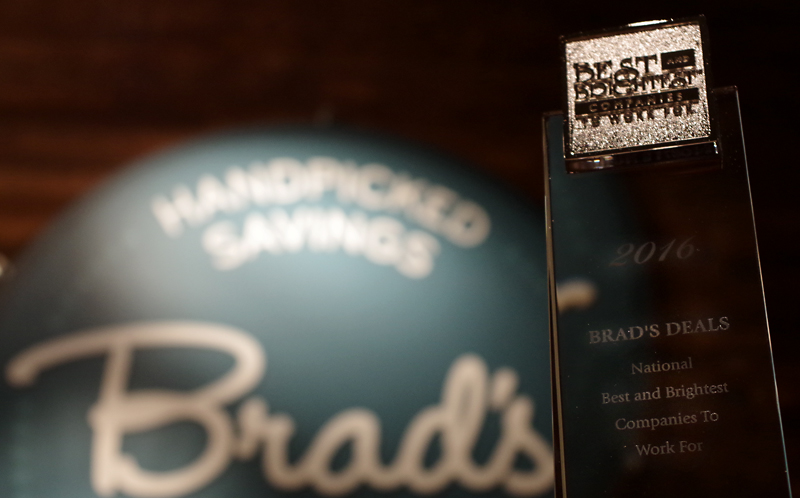 We have several of these awards on our shelves now, and to celebrate, we're giving you a glimpse of life at Brad's Deals. Check our our Careers page for our latest openings, and enjoy!