Brad's Deals Bakes "Cookies from the Heart" to Support Ronald McDonald House Families
March 6, 2017
Last month, a small group of Brad's Deals team members spent the afternoon baking cookies – for a good cause.
At Cookies from the Heart, volunteers bake cookies for families staying at Ronald McDonald House, providing a comforting snack to families whose children are receiving medical treatment at nearby hospitals. Our team made 12 dozen "Potbelly Copycat Oatmeal Chocolate Chip Cookies" to welcome them home after a long day at the hospital with their kids.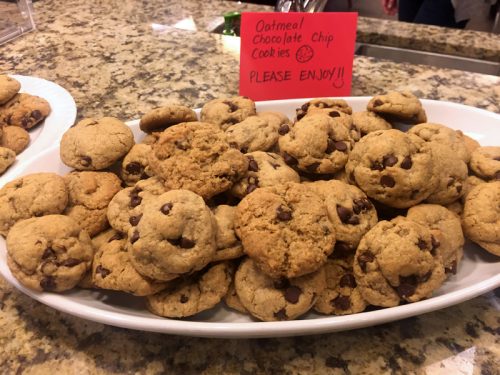 Ronald McDonald House Charities of Chicagoland and Northwest Indiana provides low-cost accommodations – a "home away from home" – to as many as 153 families every night at five local Houses, up to 43,000 nights per year. Ronald McDonald House suggests a donation of $10 per night, but never turns anyone away. After a grueling and stressful day spent at the hospital, a batch of fresh baked cookies is a welcome, comforting treat.
"It's an amazing organization to volunteer with and to be able to provide some comfort to these families that are away from home and navigating the challenges of having a sick child is a small (and delicious) way we can give back to our community," said Jessica Adams, Vice President of Human Resources at Brad's Deals. "There is something about coming 'home' to the smell of freshly baked cookies and our team was able to work together to provide that for these families."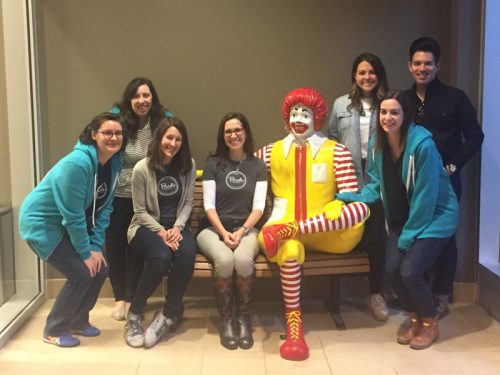 Thanks to Cookies from the Heart and Ronald McDonald House Charities for the opportunity. We'll be back!