International Women's Day at Brad's Deals
March 8, 2017
When we looked around the office today, we realized that a good number of the ladies – and a few of the men, too – were wearing red for International Women's Day. So of course, we got together for a photo.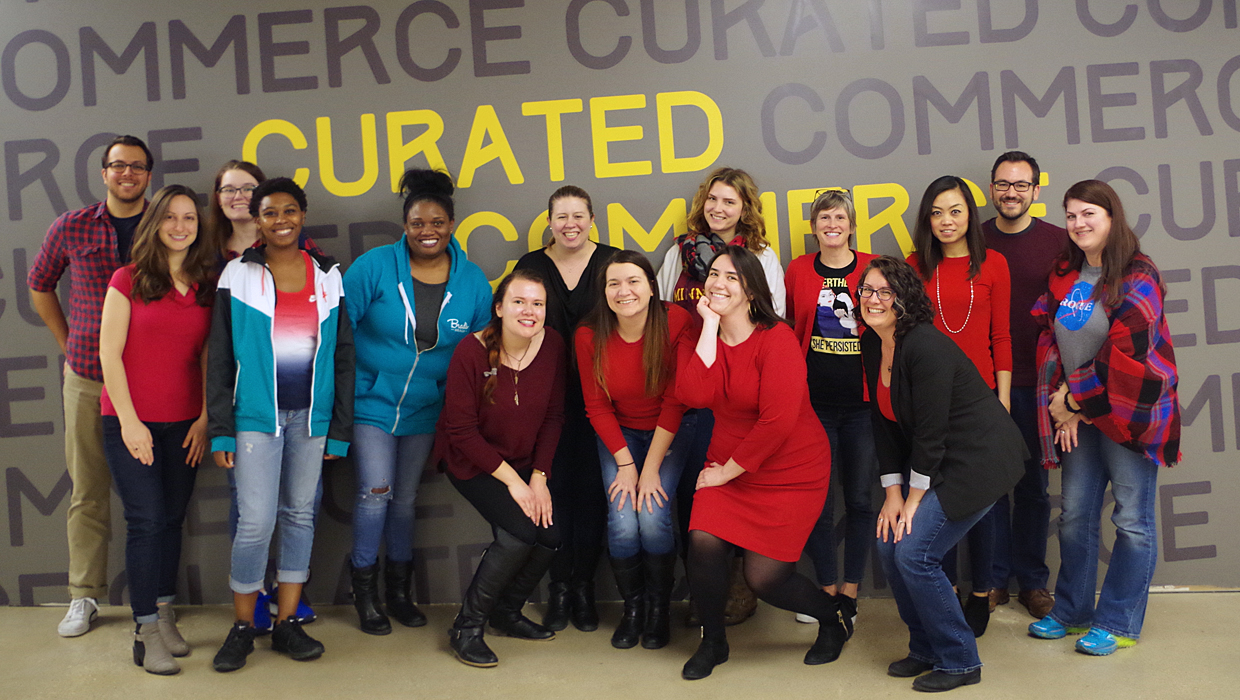 Red shirts and cheesy sorority poses aside, supporting women in tech is serious business for us.
Our leadership team is more than 50% female.
We've sponsored coding programs like RailsBridge Chicago, which introduces women to Ruby on Rails in an all-female, nonjudgmental environment.
And last year, we launched the first cohort of our Women's Tech Accelerator in our Chicago office. (One of our entrepreneurs, Tatyana Shestopalova of GiftOn, is second from the left in our photo.)
We couldn't run Brad's Deals without women, and we're proud to support and encourage women in tech.