17 Ways You Can Get Paid to Travel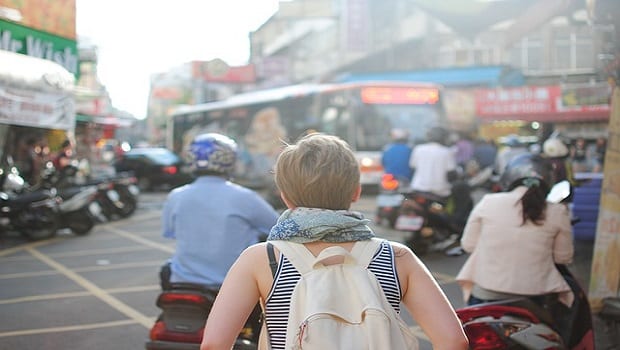 The number one reason (or excuse) people have for not traveling is money. But the truth is, not only can you afford to travel, we've come up with 17 ways you can actually earn free travel, sometimes while you travel. Some of our suggestions are small and easy, while others require a pretty big commitment.
Use a credit card with cash back rewards.
Instead of paying cash for items you'd be buying anyway, such as groceries, bills, and gas, use a credit card that will earn you cash back. Right now, Chase Freedom is offering a $200 bonus when you spend $500 the first three months. You'll earn 1% cash back on all purchases and 5% on bonus categories throughout the year that include common places you'd visit while traveling such as restaurants, gas stations, and Starbucks stores.
Opt for a card with travel perks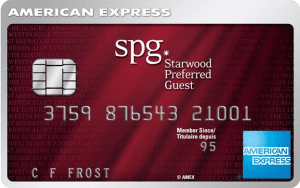 You'll find several great travel credit cards on Brad's Deals right now. With Southwest Visa, you'll earn 2 points per $1 on Southwest Airlines, AirTran Airways, Southwest Rapid Reward Hotels, and Car Rental partners (plus 50,000 bonus points for signing up and meeting spending requirements). Or check out the Starwood Preferred Guest Credit Card from American Express, which earns 10,000 Starpoints after your first purchase, another 20,000 when you spend $5,000 in the first 6 months, and 1 point per dollar spent. Starpoints can be transferred to several major airlines at a rate of 1.25:1, stretching those 35,000 miles even further. Purchase items you'd normally pay cash for, pay off the balance entirely, and get paid to travel.
Be a nanny in the clouds.
If you have any childcare experience, sign up to be a Nanny in the Clouds. Next time you're flying to a destination, search the specific flight to find families seeking help with their kids during the flight. They may want your help from the ticketing counter or just meeting on the plane up until the end of flight or until the family is in a taxi headed to their destination. You set your own hourly rate for the family.
Sell photography.
Do something with those amazing photos you're taking on your trip. Look for freelance travel photography gigs on JournalismJobs.com or reach out to travel websites for opportunities. You can also sell your photos on iStock, where people will pay to use your photos.
Write.
Travel writing can often take a lot of work before seeing a significant income, but it's well worth a try to write about your travel experiences. Pitch travel publications and look for opportunities on Freelancer.com. Create your own travel blog, build a following, and you can eventually earn income from advertisements.
House sit.
Skip the hotel, and stay for free while you house sit. House Sitters America connects you with people looking for someone to stay at their home while away. Duties can range from simply residing there or gardening and pet care. You may earn money, but more likely you'll be getting a free place to stay and possibly free transportation and food.
Join WWOOF.
World Wide Opportunities on Organic Farmsconnects travelers with farmers looking for some extra help. For an estimated 4 hours of work per day, including anything from wine or bread making to harvesting crops, you'll earn food for the entire day plus free accommodations.
Teach English.
Contrary to what some people believe, you don't have to speak a second language to teach abroad. In many cases, you need a college diploma and possibly a particular certification.
Become a Nanny.
Experience and skill level would vary depending on the family. In addition to an income, a nanny position could also include food, use of a car, and a place to live. You can find positions at Aupair World.
Telecommute.
According to a study by the Telework Research Network, one in five Americans work from home and telecommuting is expected to rise by 63 % in the next five years. Inquire about telecommuting in your current position or find one that would allow you to do so. You can travel and work at the same time.
Find freelance work.
To earn money while traveling, search for freelance and contract opportunities. Elance has thousands of freelance opportunities for programmers, mobile developers, designers, writers, editors, and markers.
Be a Flight Attendant.
The average flight attended earns about $37,240 per year and can fly for free.
Find work on a Cruise Ship.
Cruise ships have plenty of opportunities. You might already assume positions such as a bartender, restaurant server, housekeeper, and culinary professionals, but there's so much more. You'll find on-board positions with accounting, electricians, plumbers, engineers, photographers, human resources, medical professionals, translators, entertainers, and people able to teach classes and oversee activities.
Be a tour guide.
If you're staying in one place long enough, become a tour guide once you know the area. Or even if you haven't been there long, if you know a lot about a particular topic – art, architecture, or history, for example – you can do specific tours.
Teach lessons.
Whatever your talent is, use it to earn money while traveling. Whether you're an expert in a subject or play a musical instrument, offer your services. Create an account on Take Lessons to increase your clientele.
Be an interpreter.
If you know the native language for the country you're planning to visit, look for opportunities to be a translator. Places including airports, hospitals, and tours are always looking for interpreters.
Find odd jobs.
Many full-time travelers make ends meet by doing various odd jobs while on the road. Some common jobs include tutoring, wait staff, bartending, and house work.