New Law In Your Favor: Cancel Any Airline Ticket Within 24 Hours Without Penalty!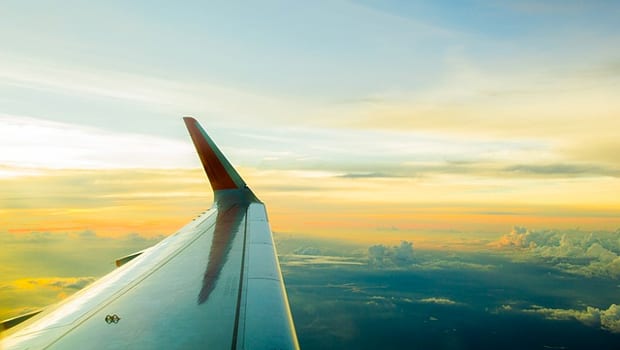 You book a flight to your cousin's wedding in Tampa, only to realize in horror a few hours later that you booked it for the wrong weekend.
You spot a killer grab-it-now-or-lose-it-forever fare to San Francisco that would be a perfect weekend getaway for you and your sweetie, but he's stuck in an all-day meeting at work - which means you won't be able to ask him until tonight, when it will be too late!
Or, if you're like me, you live in Chicago and really, really want to go to the Foo Fighters concert in Los Angeles, but you're not sure if you'll be able to get tickets, and if not, well, then you'd rather visit Denver in October, when the aspens are changing color.
Scenarios like these used to put airline passengers in a difficult spot with hefty change and cancellation fees, but new legislation, passed last August and rolled out in January, gives air travelers a long overdue opportunity to cancel their reservations and receive a full refund. The change is part of a larger package of new consumer protection laws designed to unmask the hidden fees and unfair policies that historically have been attached to airfares.
How does the new airline reservation cancellation policy work?
When you book a flight, you now have 24 hours to cancel for a full refund. So if you discover a scheduling error, find a lower fare elsewhere, or simply decide not to go, so long as you're in touch with the airline within that 24 hour window, you won't have to cough up a cancellation fee.
Our Editor-In-Chief, Brad Wilson, put the new rule to the test himself, and notes that the cancellation option was not easy to spot.
"The airlines are NOT publicizing this for obvious reasons," he says, "but it's an incredibly valuable free option if you aren't sure of your plans but are afraid of losing a good fare – just book it and then if your plans change in the subsequent 24 hours, cancel."
The only exception to this rule is American Airlines.  They allow you to hold a reservation for up to 24 hours, without paying for it, but if you purchase a reservation outright and decide to cancel within 24 hours, you're out of luck.
Travel editor Mark Jackson's favorite airline for canceling flights is Southwest Airlines.  "They'll allow you to cancel your flight for a credit up to 10 minutes before takeoff.  This changed from an automatic credit given if you don't show up to your flight, but is still incredibly lenient compared to other carriers."
Last minute flights are also exempt from the 24 hour cancellation policy. You must book your departure at least one week ahead of time to qualify for the 24 hour window under the law.
What if you just need to change your itinerary?
Switching flights can be costly on United ($200), American ($200), and Delta ($200). The law doesn't directly address changes vs. cancellations, and the airlines are sticking to the letter of the law. In fact, they're appealing the 24 hour cancellation law, so don't expect such generosity from them anytime soon.
Delta is even instituting fares that go up directly against ultra-low budget airlines like Spirit, that are not changeable for any reason at all!  They're super cheap, but you better hope nothing changes in your travel plans.
Again, Southwest comes out on top here.  With them, you can change your flight for free- you'll just pay the difference in airfare.  Find a flight that's cheaper? You'll get a credit to use on a future flight.
In the meantime, you can still get out of a change fee by canceling according to the airline's terms and conditions. Simply rebook a different flight once the cancellation is complete.
What else is in the law?
The 24 hour cancellation window is not the only consumer-friendly change in the law. Here are some other good-to-know facts about fees for booking your next flight:
All taxes and fees must be disclosed in advertised fares.
Baggage fees must be disclosed at the time of booking.
The same baggage allowances and fees must apply through each leg of your journey.
You can read the USDOT's entire press release here:
U.S. Department of Transportation's Expanded Airline Passenger Protections Take Effect
Take the best online coupons and deals with you on the go! Download the newly updated Brad's Deals iPhone app today.