The 5 Best Personal Finance Apps: Take Control Of Your Money And Start Saving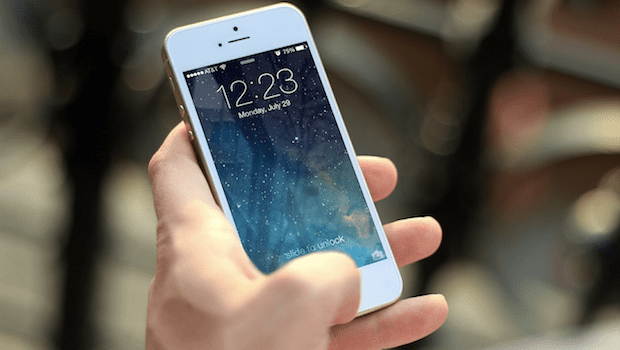 Just admit it already: you could be more responsible with your finances.
Forget could; you should be.
Taking the time to develop and commit to a budget, tracking and altering your spending habits, cutting back any superfluous spending, and making sure to pay your bills on time are all obvious steps you can take to gain greater control over your money. Easier said than done, right?
Well, not so much anymore. If you can use your phone to keep yourself up-to-date on your email, social media, and unlocking new levels on Candy Crush, what's stopping you from doing the same with your finances? With no shortage of mobile apps that can help you manage your money while on the go, streamlining the processes you use to stay on top of your personal finances has never been easier.
But with so many to pick and choose from, which apps are really worth the download? We looked at the top-rated apps available to both iOS and Android users then selected the best of the best by virtue of each app's utility and ease of use. From mobile payment platforms to budgeting tools to apps that track all of your online shopping, check out our list of the top 5 personal finance to help you get your fiscal future on track.
All-In-One Mobile Money Management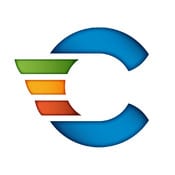 The app formerly known as Pageonce is as good as it gets when it comes to all-encompassing mobile finance apps. Check lets you link all of your bank accounts, credit cards, bills, investments, loans, and properties, gives you the ability to pay your bills, then digitally stores all of your statements.
When enabled, Check sends you push notifications to let you know when any account balances get low or are overdrafted, if your credit limit is exceeded, and to remind you when your bills are due. Once you receive any bill notifications you can choose to pay the bill right then and there or schedule payment for later.
Download: iOS (iPhone & iPad compatible) / Android
Stick To A Budget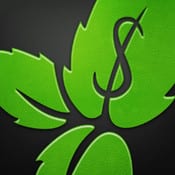 Perfect for those whose spending habits are in need of a bit more structure, Mint takes all of your accounts and distills each one's information into one comprehensive overview of your finances. From there, Mint helps you keep track of what your money is doing and where it's going by breaking down your spending categorically; you can see at any time how much you've spent on groceries, gas, clothing, in restaurants, bars, and coffee shops.
With a greater understanding of how you're spending your money, Mint allows you to budget for each type of expense and will send you alerts as you approach or go over your monthly budgeted spending limits. You can also set financial goals, like buying a car, paying off student loans, saving for a trip, and much more.
Brad's Deals' Managing Editor Casey asked her dad (a man reverently referred to as a "true OG deal hunter") for his input on and opinion some of the top money management apps available. Here's what he had to say about Mint:
"Mint is sort of neat. You have to get over giving them all of your 'money' passwords, but, after that, you can get a birds eye view of your finances pretty quickly. Mint has saved me money by telling me when I have been hit with a finance charge. Each time I have successfully negotiated to have the fees waived by the bank."
Download: iOS (iPhone & iPad compatible) / Android
Handle Payments On The Go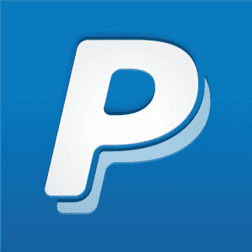 If you already have a PayPal account, this one's kind of a no-brainer. Previous iterations of their app only allowed for managing your account balance and initiating peer-to-peer transactions, but PayPal have added all new wallet and local deals features in an effort to push mobile payments at brick-and-mortar stores within their latest update.
With their brand-new "Shop" feature, you can now find stores and restaurants near you that accept PayPal, place orders ahead of time (currently only available at Jamba Juice & RadioShack), pay your restaurant bill or bar tab without having to wait for a server, and even get exclusive in-store and online deals from participating vendors.
Download: iOS (iPhone & iPad compatible) / Android / Windows Phone
Give Your Spending History A Calendar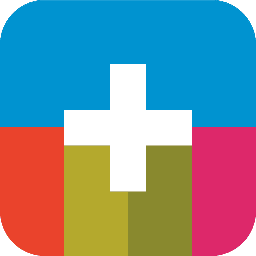 For more visually inclined users who like simple, beautiful interfaces, there's Dollarbird. A smart and snappy app, Dollarbird is chiefly a minimalist calendar that gives you the ability to track your spending habits against your income, look ahead at and plan for future expenditures, and a simple way to map out a better, more economically sound use of your finances.
While there are users who are willing to surrender their private account information to other apps like Check & Mint in the name of convenience, other users will be far more reluctant to give up such valuable and sensitive info. Dollarbird forgoes the linking of accounts in favor of placing the impetus upon the user to input their personal financial statistics. All it takes is simply entering your income and expenses and scheduling regular bill payments just as you would when adding events to your calendar. While this may be a bit of a hindrance to some, as it requires more responsibility on the part of the user, the more PRISM-conscious consumer will appreciate the lack of a need for security.
Download: iOS (iPhone & iPad compatible) / Android coming soon...
Organize Your Online Shopping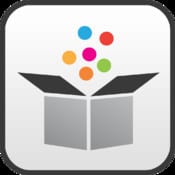 Having trouble managing your casual online shopping addiction? Slice is a great way for anyone - let alone someone who should be attending Oniomaniacs or Shopaholics Anonymous - to organize and track their online shopping history. In lieu of linking to any one of your personal finance accounts, Slice simply asks for access to any email accounts where you have your online shopping receipts, statements, and notifications sent.
Once linked to your email address(s), Slice stores all your e-receipts to help with returns, logs your online spending, automatically tracks all shipments for you, as well as sending you price drop alerts if an item you've purchased receives a price reduction within the grace period that a merchant has allotted for a price-adjustment refund. Once you receive the price drop notification all you have to do is contact the merchant and ask for your refund.
Download: iOS (iPhone & iPad compatible) / Android
Can't wait for Black Friday? Download our Black Friday app to get all of the juiciest leaked ads on your iPhone or iPad!