The 4 Best Credit Cards for Gas and Groceries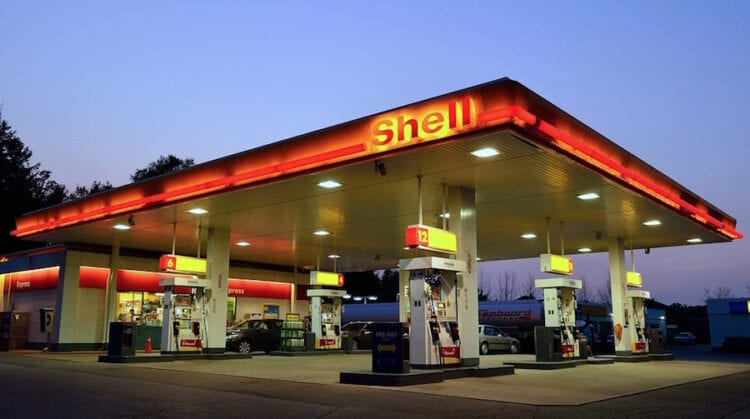 Keeping fuel in your tank--whether it's your car's gas tank or your family's rumbling tummies--is a major life expense for most people.
For those of us who depend on our cars to get around, gasoline is a necessary weekly purchase, and even though gas prices are reasonable these days, they can still put a real dent in your take-home pay. Combine this cost with your weekly grocery bill, and it can be hard to avoid living paycheck to paycheck. Luckily, there are a few credit cards out there that can save you money at the pump and grocery store (and they aren't the ones you'd expect).
In order to save money at the pump or grocery store using credit cards, you're going to want to focus on the percentage of cash back or points you'll receive for making a gas station/grocery store purchase. Many of you may think that using a store-branded card (think Shell or Chevron) is the best way to maximize savings, but that couldn't be further from the truth. Plus, you'll be tied to that specific store. Instead, check out these cards:
1.  Chase Freedom Card
The Chase Freedom Card may not be your first thought for a gas station credit card, but historically, it has offered 5 percent back on purchases made at gas stations during the busy summer months of July through September. Keep in mind the 5 percent bonus is only applied to the first $1,500 in the category expenses per quarter, but the card still offers a host of other benefits, too, like no annual fee and a $100 cash back bonus for spending $500 when you sign up.
The Discover It Card also has 5 percent back on gas stations one quarter per year.
2.  Blue Cash Preferred Card from American Express
You might not have heard of the Blue Cash Preferred Card, but it's an amazing cash back card. You'll receive 3 percent back on all gas station purchases (with no spending cap), plus 6 percent back on the first $6,000 you spend on groceries and 3 percent back on department store purchases. The $75 annual fee can be covered by the $100 statement credit offered to those that spend $1,000 in the first three months of card membership.
3.  American Express TrueEarnings Card from Costco
I like the TrueEarnings Card because in addition to the 3 percent back you receive on gas station purchases, up to $4,000 in yearly spending (at every gas station, not just Costco), there's also no annual fee when you pay your Costco membership each year. And, if you have a large family, Costco can save you serious money. There's also no APR for the first 6 months of card membership.
4.  Citi ThankYou Premier Card
The Citi ThankYou Premier Card also offers 3 percent cash back on credit cards, but also offers bonus points on restaurants and travel expenditures (2X), as well as 50,000 points for spending $3,000 in 3 months.  These points can be used to transfer to a number of admittedly random travel partners, but also to purchase travel outright and still earn points on your flight.
Which credit cards are your favorites for gas and grocery purchases? Let us know in the comments!