8 Common Ways College Students Waste Money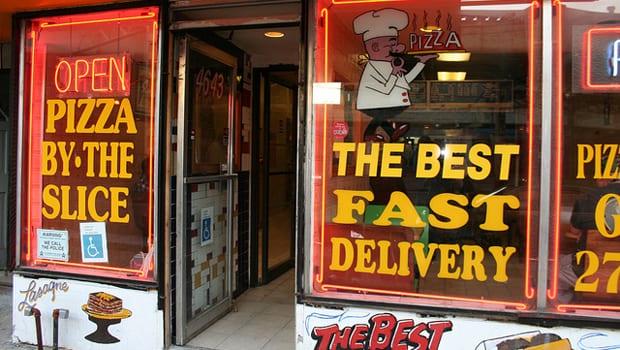 The college years definitely have their ups and downs. It's an exciting time filled with making new friends, gaining an education, figuring out what direction you want your life to go, and, hopefully, having fun along the way. But there's a lot of stress, and for many, the biggest stressor is money. To help ease some of that anxiety, learn from other's mistakes. Here are eight things college students waste money on.
Owning an car you don't need
Between insurance, gas, parking, and the actual costs of owning and maintaining a car, you're better off ditching it if you're living on campus. Most colleges offer shuttles or bus services around campus, plus you have the option of biking and walking as well. If a car is a non-negotiable for you, ask your insurance provider about discounts for students.
The wrong credit card
Using the wrong card or using the credit card the wrong way can result in credit card debt piling up and interest accruing. However, if you can pay the balance off every month, using a credit card is a good way to build credit, a safer way to make purchases, great for emergencies, and in some cases, offer cash back or other bonuses. Get the best card for you. If I were in college, I'd opt for the Discover It Card because if you misplace your card, which I may have done a time or two in my college days, you can freeze it immediately with their mobile app and manage your account with the app. I would have appreciated earning cash back for every purchase. Plus, it's a great way to start becoming more financially aware with getting your free FICO credit score every month. (Keep an eye out for our list of the best credit cards for college students later this week!)
Food
Ordering delivery and grabbing food on the go adds up fast. If you're already paying for a meal plan utilize that before you head out. If you have access to a kitchen, make meals at home instead of always going out. Take advantage of on campus events that offer free food, and sign up for restaurant e-mail lists or check Brad's Deals for pizza coupons. Don't forget to keep an eye on restaurant deals in your city at Living Social, too!
Taking the wrong class, failing a class, or dropping after the allowed date
If you drop a class after the drop date, you are still charged for the entirety of the class. Know the drop date, and seriously consider if this is the right class for you prior to that date. Failing a class means you are still paying for it, but it doesn't count towards what you need to graduate. If you're struggling, reach out to the professor to ask about a tutor or other assistance. Switching majors or misunderstanding your required courses can mean you're spending a lot of extra money on classes and supplies you didn't need to take. Meet with an advisor regularly to ensure you're taking the right classes. If you're not totally sure what is the right major for you, consider taking your general education classes first and do some shadowing and research into possible career choices down the road.
Housing
While the idea of finally living on your own is fantastic, don't get carried away when it comes to housing. Search the surrounding area for the best deal, and consider taking on roommates to split the cost of utilities.
Paying without a discount
Never leave home without your student I.D., and always ask if there's a student discount. You'll get a reduced rate at local restaurants, retail stores, admission to museums, tickets to events, and travel. Check out our blog post on 40+ Stores Offering Discounts for College Students.
Entertainment and activities
If you're spending a ton of money on entertainment and other activities, you're doing something wrong. Chances are, your college has plenty of things to do for free. Cancel that gym membership if your college offers a fitness center. Check out your school's activity calendar, plus keep an eye open to the boards around campus to hear about free concerts, art exhibits, club activities, sporting events, movie showings, and so much more.
Private loans
Before you turn towards private loans, be certain you've exhausted any possible scholarships, grants, and federal loans. Your federal loans will be at a much lower interest rate plus be eligible for loan forgiveness programs and more flexible payment options.