On Tuesday I announced the upcoming launch of my book, Do More, Spend Less – The NEW Secrets of Living the Good Life for Less! with each of you.
I am offering my exclusive 2012 Holiday Shopping Guide to anyone that pre-orders my book before December 24, 2012. The emails and response has been incredible and Do More, Spend Less quickly moved into the Amazon Best Seller lists as the top selling "Personal Finance" and "Consumer Guide" in addition to being one of the only books for pre-launch to break the Amazon Top 100 list!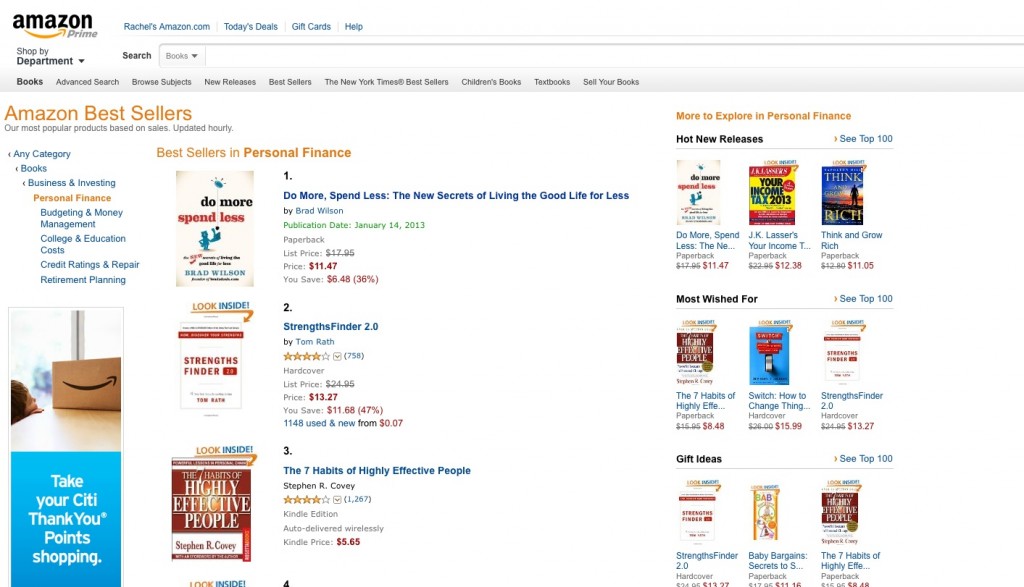 Thank you so much for buying my book and I hope you're having an amazing Black Friday!
PS: Please tell me what the BEST deal is you've found is…I'd love to hear!