The initial response to the announcement of Do More, Spend Less over this past week has been incredible – thank YOU!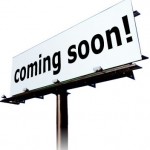 I'm excited to pre-announce that starting in December I will be offering a series of special offers and deals for anyone purchasing my book in advance of December 31, 2012. I'll be referring to this as "Operation Pre-Order." I am able to offer these exclusive discounts and deals in advance of the book shipping out in early January, so in the spirit of Do More, Spend Less, you'll want to be sure and jump in and buy the book during these offers!
While I can't reveal all of the specifics, there are a number of exciting opportunities I'll be announcing starting on Monday including the opportunity to:
Win a VIP trip for 2 to Chicago for my launch party in January – limo service, hotel and airfare!
Join me in an intimate online hangout (less than 10 people at a time) throughout the year allowing us to talk more about how you can experience this Do More, Spend Less lifestyle!
Meet me LIVE at an exclusive Do More, Spend Less event in early 2013!
Again, I wrote this book because I've seen the impact that BradsDeals.com has had on each of your lives – the time and significant financial savings. For the first time I reveal the 50 best examples explaining in detail how I've benefited within the worlds of shopping, travel and personal finance!
So excited to have you be a part of this journey and thanks again for buying the book and being a big reason why I wrote it!