Momentum continues to grow in anticipation of my new book Do More, Spend Less – The New Secrets for Living the Good Life for Less. Just today we became the #1 selling book on Barnes & Noble's Top 100 list…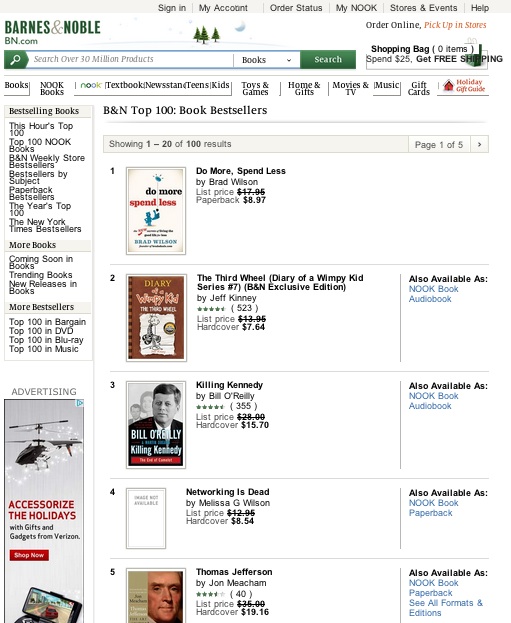 I couldn't be more excited and grateful to everyone that has pre-ordered my book over the last several weeks.
Continue to check back to this blog and book site in general for new updates and information about the launch of Do More, Spend Less in January!
If you haven't ordered my book, we are concluding a 2-day sale of the book on both Barnes & Noble and Amazon (ends December 18 at 11:59 p.m.). This brings the price of the book to 50% off or $8.97!
If you have already purchased the book on Amazon, this is really good news as Amazon has a pre-order price guarantee which should allow you to match this current $8.97 price!
Again, thanks in advance for all of your support and kind words – can't wait to receive your feedback on the book and to help you live the Do More, Spend Less lifestyle yourselves!
Cheers,