Lauren Scott to speak at Full Stack Fest in Barcelona
July 28, 2015
Brad's Deals' Developer to speak on the intersection of poetry and programming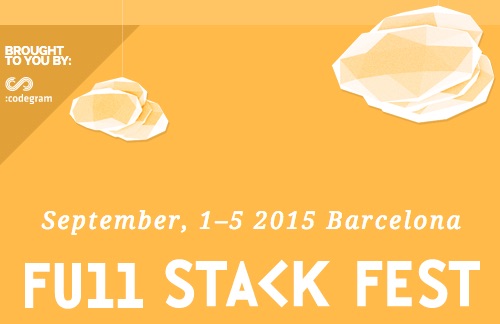 Chicago, Ill. — Lauren Scott, a Developer at Brad's Deals, will be speaking at Full Stack Fest in Barcelona on Wednesday, September 2.
Full Stack Fest is a single-track, weeklong conference focused around the Ruby and JavaScript programming languages. The conference features 40 speakers curated from organizations around the world and is organized by Codegram.
"It's an absolute honor to be speaking at an event the caliber of Full Stack Fest," said Scott. "I'll be sharing the stage with some of my idols in the programming community, and I'll get a chance to represent Chicago's vibrant and supportive tech scene on a global stage. Some celebratory post-conference tapas doesn't hurt, either!"
Scott recently spoke at Groupon's Geekfest, Erie Charter School in Chicago and the Global Youth Economic Opportunities Summit in Washington, D.C. She's also co-founder of RailsBridge Chicago and an advocate for equality in the tech industry in Chicago and beyond. She's been with Brad's Deals since 2014 and works on writing the code that makes Bradsdeals.com awesome. She also runs a public speaking group within the company.
For more on Full Stack Fest, visit http://fullstackfest.com/
Follow Lauren Scott on Twitter: @devdame
About Brad's Deals
Brad's Deals finds the day's best deals from across the web and posts them all in one place. All of Brad's Deals are handpicked by real-live experts, who track thousands of retailers to ensure every deal is the best on the web. They also blog about smart shopping, travel, and personal finance. Learn more at BradsDeals.com.