Brad's Deals Wins an Optimas Award for 2017
December 20, 2017
Workforce has named Brad's Deals an Optimas Award winner for 2017. This is the second time that Brad's Deals has won an Optimas Award, the first coming in 2014.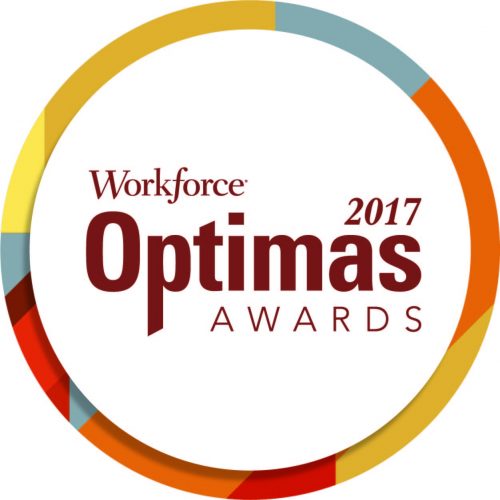 The Optimas Awards seek to recognize organizations that tackle the biggest issues facing business through innovative and strategic people management. Brad's Deals's efforts to encourage and support women in tech spaces through its one of a kind Women's Tech Accelerator earned the company an Optimas Silver Award for Vision. As accelerator participants, female-led businesses can grow their businesses alongside Brad's Deals employees where they have access to mentoring from team members, along with conference and event space, internet access, and other office perks.
"We set out to create our Women Tech Accelerator to make a positive difference in the gender disparity we see in the tech field," said Jessica Adams, Vice President of Human Resources at Brad's Deals. "Our goal was to help these women led tech businesses grow and scale more quickly. We found that not only were we able to make that positive impact with these organizations, but it also increased awareness about our organization with people with diverse backgrounds and was a way to give back to the community in a way that our employees truly value. To now be recognized by the Workforce Optimas awards is a tremendous honor. And to win the Vision category is continued validation that what we are doing matters and is making a difference in the diverse community we see in Chicago."
In addition to hosting its second accelerator cohort, Brad's Deals also has a workforce that is more than 50% female, with women comprising 69% of management and 66% of senior leadership.
You can read more about Brad's Deals Optimas Award at Workforce.