More Accolades for Brad's Deals with Awards from Best & Brightest and Comparably
June 15, 2018
The streak continues as Brad's Deals and Shop Smart LLC collect workplace awards in 2018 with wins from Best & Brightest Companies to Work For and Comparably. 
"Seeing Brad's Deals continued success at being recognized for our culture and management team is further validation that we are developing a supportive, welcoming and fun organization," said Jessica Adams, Vice President of Human Resources at Brad's Deals. "Everyone on the team contributes to this and confirms that, as we continue to grow, that we are adding the right team members to the organization. We see directly that the programs, benefits and growth opportunities are in alignment with our team members expectations."
Chicago's Best and Brightest Companies to Work For, 2018
The Best and Brightest list is assembled each year by the National Association For Business Resources, selecting companies that demonstrate "the most innovative and thoughtful human resources approach." Best & Brightest surveys current employees on thirteen topics including compensation, work-life balance, diversity, and community initiatives to find the best companies to work for across the country. Brad's Deals has won six consecutive local and national Best and Brightest awards from 2013 to 2018.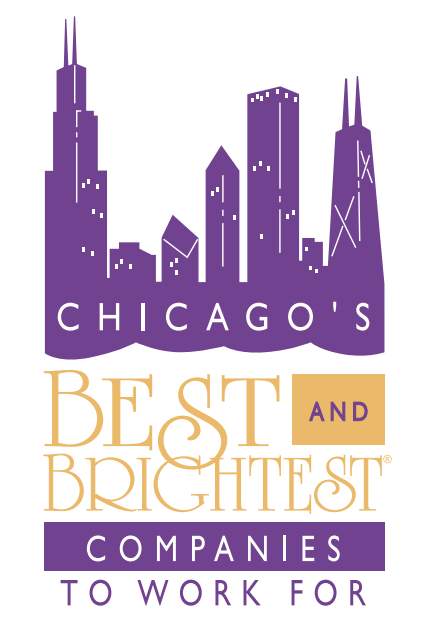 Best Managers in the USA, Small & Medium Size Companies, 2018
Comparably also has named Brad's Deals one of 25 companies earning its national Best Managers award for small and mid-sized companies in 2018. Comparably's awards are based on anonymous feedback submitted by company employees regarding company leadership and workplace culture.