Pie for Providers Joins the Women's Tech Accelerator
October 25, 2018
We are pleased to welcome Pie for Providers to the third cohort of the Women's Tech Accelerator at Brad's Deals!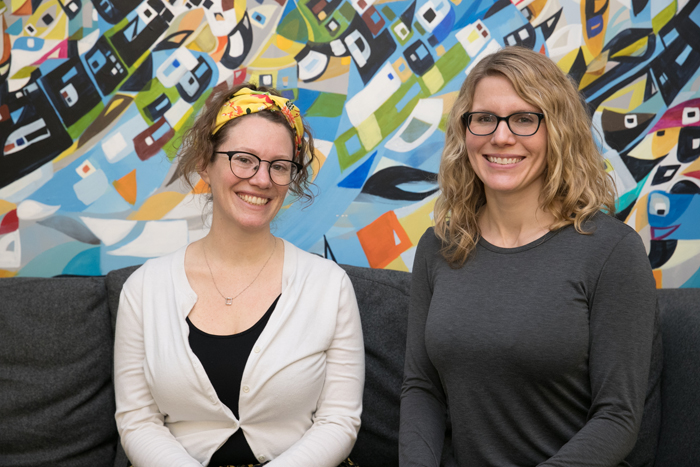 Founded in 2017 by Chelsea Sprayregen and Hannah Meyer, Pie for Providers uses technology to help child care providers build stronger businesses. Their digital assistant simplifies government programs to help providers earn more revenue and spend less time on administrative work. They're a startup social enterprise founded in Chicago with support from the University of Chicago and OpenIDEO.
"During our time in the accelerator, we plan to significantly grow our customer base and improve our product," says co-founder Chelsea Sprayregen. "The WTA is a chance to learn from people with experience on both the product and business side of startups. We're excited to learn from people who have seen a company grow and can help us apply what they've learned to our business."
"We love the flexibility of the WTA experience. We have the opportunity to pull in exactly the resources we need from the Brad's Deals team exactly when we need them. The rest of the time, we have a quiet, comfortable workspace that frees us from having to worry about many of the logistics of running a business. Plus, there's LaCroix. We really love Lime LaCroix."
About the Women's Tech Accelerator
Currently in its third cohort, the Women's Tech Accelerator is a six to twelve month program created by Brad's Deals to help female-led businesses overcome some of the most common obstacles that they face when getting their businesses off the ground. Accelerator participants get free desk and meeting space, internet, and access to experts who mentor them on topics ranging from marketing and finance to web and app development. To learn more, including how you can apply for our next cohort, visit the Women's Tech Accelerator online.