10 Free Perks Everyone Can Get with a Library Card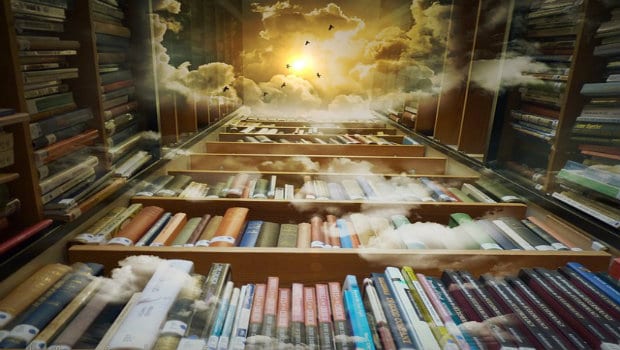 Everyone loves free stuff. Plaster the word free on any sign, email, or simply say it in a sentence and you can get anyone's attention. So why not sign up for a free library card? There are no hidden fees, and it gives everyone, from babies to the elderly, free access to everything the library has to offer.
1. Reading Materials
Okay, everyone knows that books are free to check out, but did you know that you can also get other reading materials, such as magazines, newspapers, audiobooks, local genealogy material, and eBooks for free from your local library as well?
With library services such as MyMediaMail, you can download eBooks from the comfort of your home on your reading tablet or through OverDrive, a browser-based reader that allows you to read eBooks on most computer browsers, tablets, and mobile devices.
You can also get access to TumbleBooks for kids, which is an online database of picture books that feature animation, sound, and even narration, and you don't need to reserve or sit on a waiting list for these books. Having a library card also gives you access to not only print magazines, but ones in digital format as well. Libraries use services such as Zinio, which lets you to read magazines on your phone, tablet, or computer. Say goodbye to boring commutes to work or school!

If your library doesn't carry the reading materials you want, your library card lets you borrow books from other local, regional, and national libraries via interlibrary loan. You can request books, audio, movies, mircofilm, and photocopies. However, special collections are usually excluded. Once approved, the requested material is then sent to your library for pickup.
You can also ask your library to purchase reading materials they do not have.
2. Entertainment
CDs, DVDs and video games for popular systems like the PS4 are available for free checkouts. Some libraries even allow you to download free music through programs like Freegal Music.
There's usually a limit on the number of downloads you are allowed per week, but after you download the audio you want, it's yours to keep--no returns or late fees. Libraries also have digital mobile apps available for download. For example: Hoopla, a mobile device app or add-on to your browser that lets you check out a movie, TV show, music album, or audio book. Borrowing periods vary upon item, but there's no waiting list and items are automatically returned.

If you're not tech savvy, some libraries have game boards, puzzles, and even toys that adults and kids can borrow.
3. Online Databases
Libraries can give you free access to various expensive subscriber based research databases, old and new newspaper articles, and job listings. Some of these databases include the well-known EBSCOHost, a database for online journal articles, Little Pim, which has foreign language lessons for kids, Brainfuse, a provider of online homework help, or Consumer Reports, which reviews consumer products.
4. Programs and Special Events
While most programs allow you to drop in without a library card, some have a limited number of spaces and will require you to register with your card in order to participate. You can take computer classes, go to author meet-and-greets, take how-to-classes (from learning to bake cookies to crocheting), or sign up your kids for craft and storytime programs. There are also educational classes, like resume writing, citizenship test prep, and ACT practice.
If you're low on cash and need some good entertainment, libraries host movie nights with free food (popcorn and a drink in most cases, although some provide dinner on special occasions). Or if you're not sure about whether you should invest in a gym membership, some libraries have weekly to bi-weekly fitness classes, such as Zumba, taught by certified instructors.
Just have free goodies on your mind? Kids and adults can register for the summer reading program, which hands out prizes for members. Weekly prizes are given out through various contests and raffles during the length of the program. If you complete your reading goals, you'll usually receive a free book and be entered in for a chance to win more expensive items, such as a new e-reader or tablet.
5. Room Reservations
You can reserve study rooms for free. There's no noise disruptions and some libraries even have a small cafe section or vending machine if you need coffee. You can also use these rooms as get-togethers for your book clubs, group study, or tutoring sessions.
6. Computers and Wi-Fi
Access to this is free without charge and it comes with a guilt-free feeling too (sorry Starbucks!). Select libraries even have a laptop checkout program, which lets you borrow a laptop for use anywhere in the library without having to work at a designated desktop area.
7. Librarian Assistance
Yes, free access to the librarians! Their job is to help patrons and it amazes me to this day how few people actual use their service. Librarians can find you articles, books, websites, and refer you to other relevant sources for your school project or paper. They literally do all the dirty work for you, saving you a lot of time and frustration. Librarians can also help you find information for personal projects, such as your family tree or recommend reading material you will most likely be interested in. Plus, with today's technology, many libraries allow you to chat with your librarian online, saving you a trip out of the house.
For educators, there's also a Teacher Assistant program, a service that allows teachers to request materials for their classroom that coincide with a lesson or project they plan on teaching. Library personnel choose these materials based on grade level and topic. Requests usually have to submitted in advance by at least 4 weeks.
Teachers (preschool-elementary) and homeschooling parents can also ask a library for a "book bag," which essentially is a set of books that match a requested subject that educators can use in the classroom.
8. Museum Access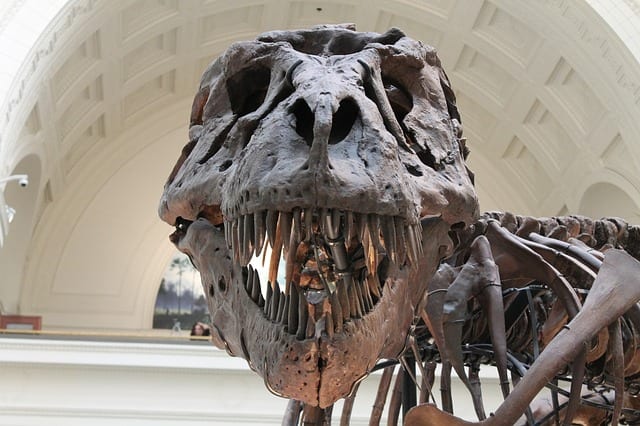 The Museum Pass gives library card holders the ability to checkout free admission passes to select museums--ranging from historical educational centers to zoos. There are a limited number of pass available at any given time, and they are given out on a first-come, first-served basis. But if you're in the know, you can be the first in line the next time your local library rolls out a deal like this.
9. Tutoring
This varies depending on the library, but many have volunteers who come in to help kids with their homework. If a personal tutor is not available, many libraries have invested in online tutoring sites such as Tutor.com, where kids can get live help from qualified subject-area tutors. You can usually use your library card to get access to this service at home as well.
10. Books by Mail
This free service is not for everyone, but it's a nice gesture on the library's part to make sure no one is left out. Sometimes also referred to as Library by Mail, this program is for home-bound book lovers who have a temporary or permanent disability that hinders their ability to visit a physical library due to factors such as health, advanced age, or mobility.
After registering for the program, patrons can select from library materials they want. These materials are then mailed to the patrons. This package also includes a return mailing slip. Shipping and returns are free. Some libraries even offer to select materials for patrons according to their interests and have extended checkout dates of up to 6 weeks.
Other Perks
While you can get many things for free with your library card, there are a few things you still have to pay for. On the plus side, the fees are usually on the lower end, so you won't be breaking the bank to get what you want.
Printing -- Libraries offer black and white or colored printing. Fees vary depending on whether you print on the computer (usually about $0.05 for B/W and $0.15 for color) or you could use copy machines, which don't require a library card.
Room Rentals -- You can rent conference or larger collaboration rooms for meetings or group studies. Rentals typically are required to be associated with cultural, informal educational needs, or civic issues. Rental hours vary and fees can range from $40-70 for 2 hours.
Some Things to Keep in Mind
Most libraries send out monthly newsletters updating the community on the latest programs and offerings. Pay attention to these so you don't miss out on any new free opportunities that may pop up. You can also check their website or Facebook page for the latest updates.
Even without a library card, you can still get access to various other services. For example, if you have a written or online exam that needs proctoring, library staff can do this free of charge in most cases. Requirements may vary on the library, so if there is a charge, it can range up to $25 per student and test.
And of course, ask and you shall receive. A library's main purpose is to serve the community and make patrons, like you, happy. If your library does not have a program you're interested in, or if you simply have suggestions you would like to make, email or call them with your ideas. Libraries are always evolving to meet the needs of today's society, so your opinion is more important than you might think!