10 Keys to Hosting the Perfect Christmas Dinner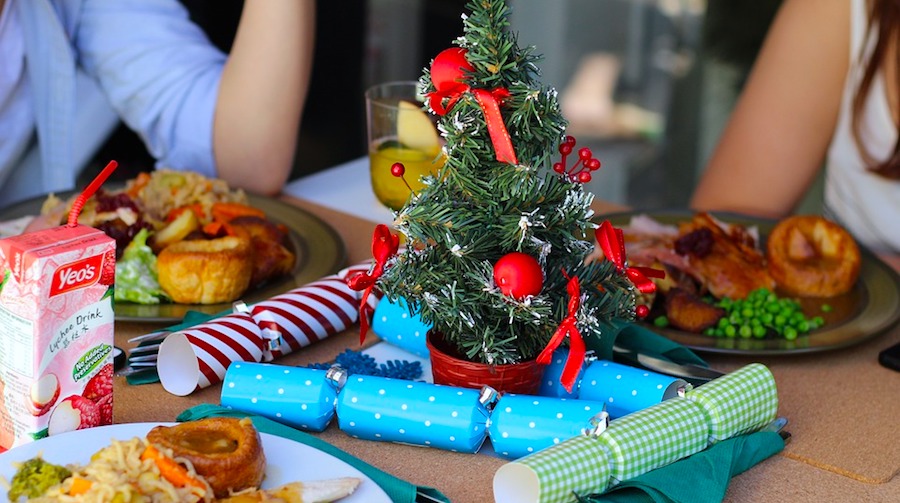 Hosting Christmas dinner isn't a task for the faint of heart. The perfect Christmas dinner is festive, fun and just a bit formal, and as old pros like your Grandma will tell you, cooking a flawless meal is only half the battle.
So what are Grandma's must-haves for an ideal Christmas dinner? We polled the domestic goddesses (and gods!) in our lives and came up with a list 10 indispensable items no Christmas dinner should be without. Without further ado here's...
Your List of Christmas Dinner Must-Haves for Hosting
Place settings.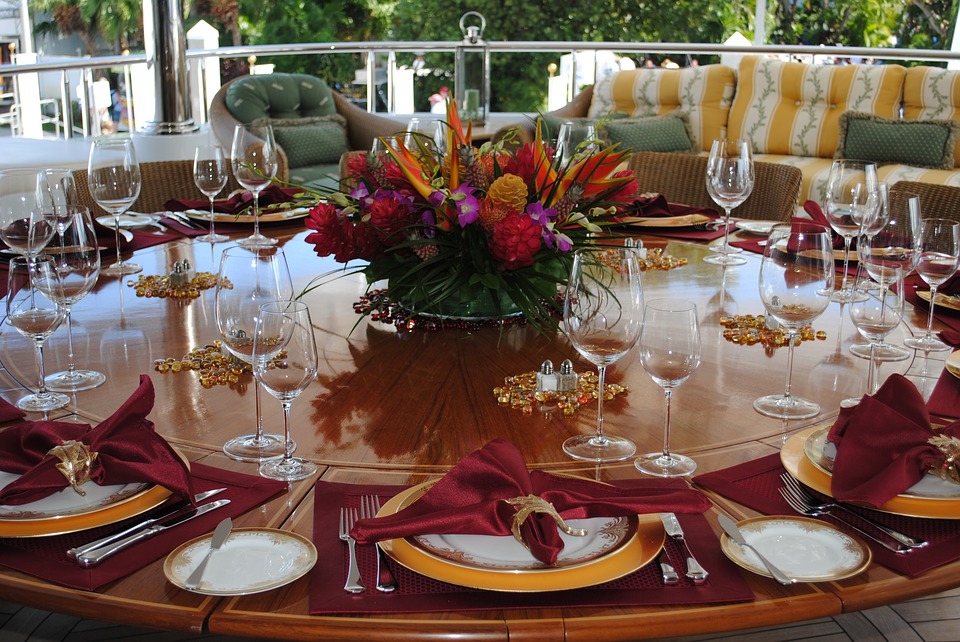 You KNOW it's Christmas when your dining room table looks like something out of Martha Stewart's naughtiest dreams. Ornate matching dinner plates, desert plates, serving bowls, cups, wine glasses and silverware sit atop red, green and gold place mats and table runners. Every detail-obsessed Christmas hostess I spoke with while researching this article agreed: matching place settings are a MUST. If you're planning on hosting Christmas and your cupboard is a patchwork of different plates, bowls and glasses, you may be in need of a upgrade--but luckily the key to the perfect dinner table is cheaper than you might expect.
Check out Dollar Tree for simple, $1 white plates that look good on every place mat. You can buy them online if you want 24 of them, or if you're only hosting a party of 4-6 people, stop by Dollar Tree on your way home from work and pick up just the plates you need. (Just make sure to check for nicks and chips in the stoneware before you buy them!)
A fresh pot of Glogg.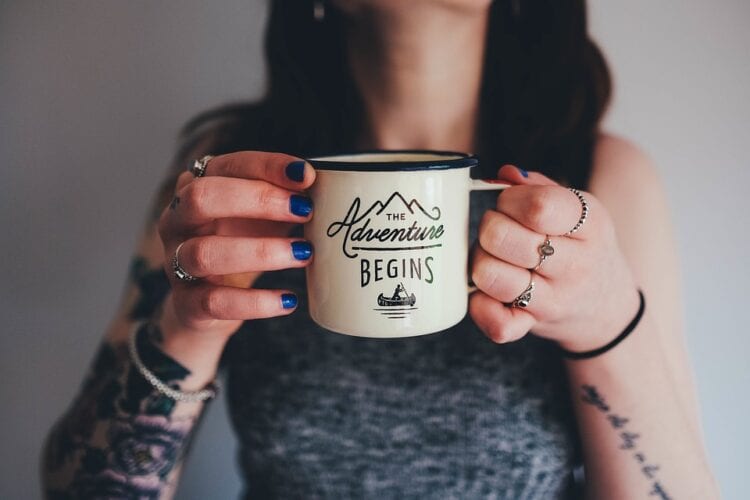 I feel very sad for people whose holiday celebrations don't include glogg. A spiced hot wine medley that packs quite the punch (pun totally intended), this drink will warm your stomach and your spirits all at the same time. I live in the Midwest, so I know several Swedish and Norwegian hostesses who serve this Scandinavian classic at every Christmas dinner and would be horrified to learn you don't know how to make it. Here's a good, easy recipe for this stuff you can throw together on Christmas Day, or you can buy a mix and pretend you made it yourself. Your secret's safe with me.
Cute 'n' festive salt and pepper shakers.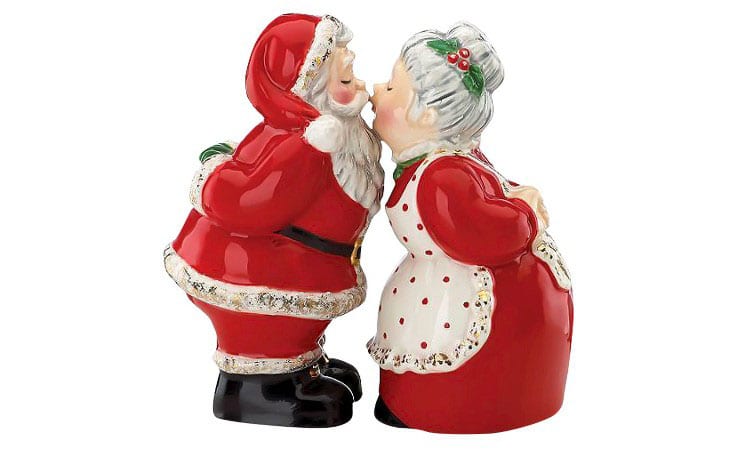 When it comes to Christmas dinner decor, the devil is in the details. What, you think your picky Aunt Mable isn't going to notice how plain and decidedly not festive your usual salt and pepper shakers are? Beat her at her own game and leave her with noting to complain about with these totally adorable Mr. and Mrs. Claus pre-makeout shakers (Editor's note: not the actual name of this product) from Target. Buy 'em this year and you'll have them for the rest of your life.
Mood lighting.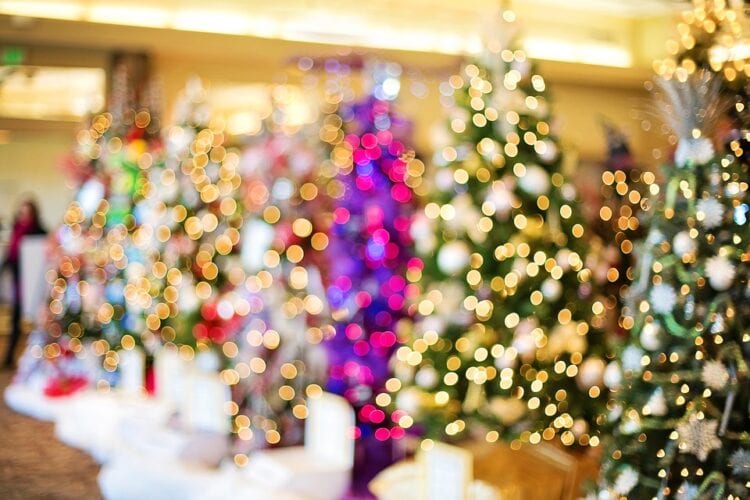 My boyfriend and spent all day on Sunday decking the halls of our apartment with lights on lights on lights, and I have to say there's nothing cozier in this world than curling up with a blanket on your living room couch and watching the snow fall by the soft glow of the Christmas tree. Christmas lights are EVERYTHING, basically. My mom like to turn off all overhead lights during Christmas dinner to set the mood, which somehow makes the food taste better, the conversation more meaningful and the wine disappear faster. Don't have Christmas lights yet? Pick up a few strings at Walmart and go crazy!
A KitchenAid mixer.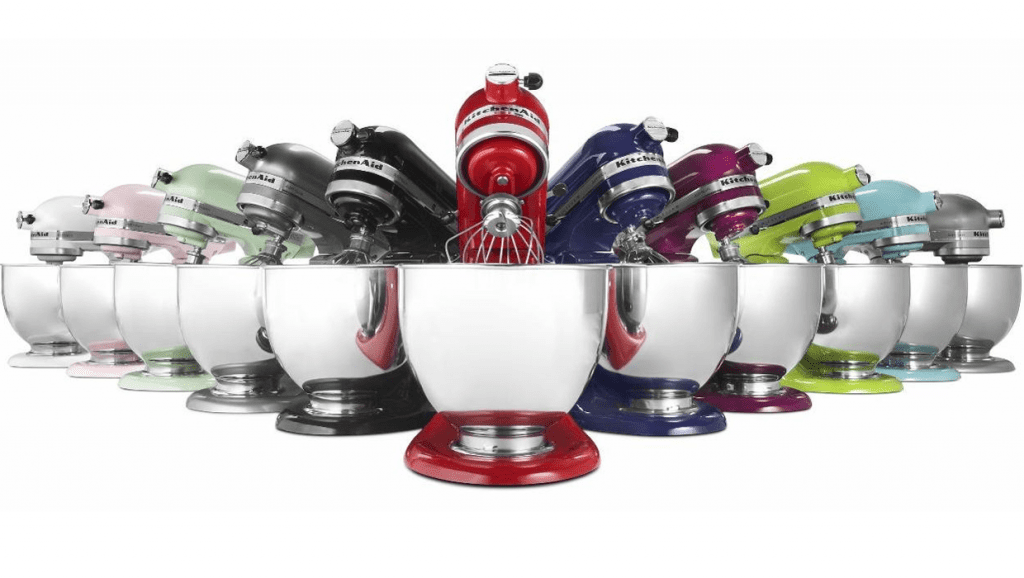 You gotta have the best possible tools if you're gonna prepare the best possible dinner. A KitchenAid mixer is pretty much the LeBron of kitchen appliances. Just having one sitting casually on your counter will lead your guests to assume you know what you're doing (even if you actually don't). Here's a link to all the KitchenAid sales currently featured on Brad's Deals!
Christmas cookies.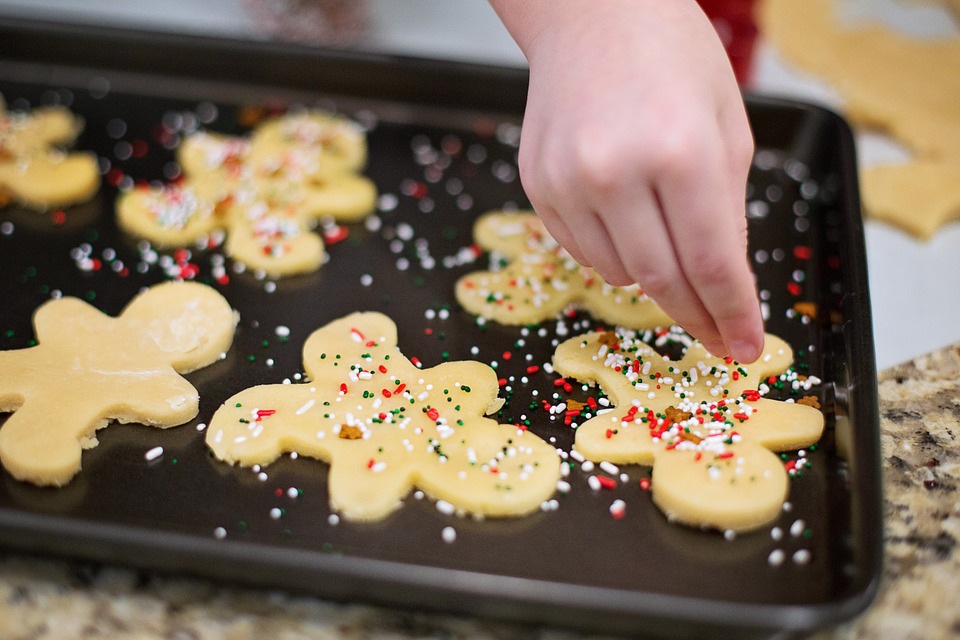 Santa ain't gonna be delivering any cheer if he doesn't get his reindeer-shaped cookies and a glass of milk. At my house, Christmas is all about the cookies: almond cookies, sugar cookies, gingerbread cookies ALL THE COOKIES! These obviously won't be part of the main meal but it's imperative you bake up a few batches for your guests to munch on before and after dinner. Here are some tips from TLC's "Cake Boss," Buddy Valastro, on how to make the perfect Christmas Cookie (remember the days when TLC was legitimately "The Learning Channel?" LOL).
Take-home party favors.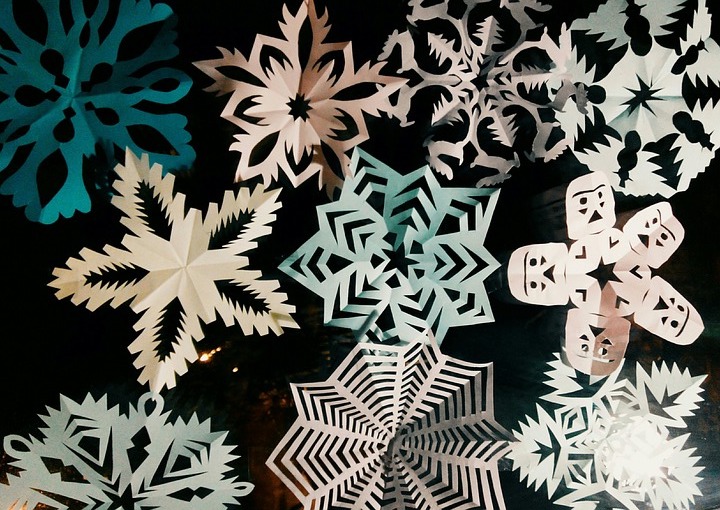 My Aunt Oehme throws the best holiday parties in the history of human civilization (Editor's note: citation needed). One of her many secrets is her ability to craft adorable take-home party favors and place them at every seat at the table. In her own words:
"I love, love, LOVE to have special party favors for each guest at their place setting: gilded pine cones or some other artsy baubles, a glittery ornament, a mini corsage or boutonnière of Christmas greens that each guest dons prior to the festive toast, a jingle bell or snowflake on a pretty ribbon; etc. I guess the whole thing is rather akin to the idea of Christmas crackers -- the ones with little gifts inside!"
I have one of the velvet gourds she gave out at Thanksgiving 2013 hanging on my Christmas tree right now. That's right, she made little DELICATE VELVET GOURDS as party favors in addition to cooking and decorating and hosting an amazing Thanksgiving dinner party. What have you been doing with your life?
Christmas music.
This shouldn't even warrant an explanation. Obviously you need some classic Christmas tunes playing softly in the background of your dinner party, but the style is up to you. The good thing about Christmas music is that it comes in all kinds of genres. Maybe you're like my mom, who's super into traditional tunes like "The Holly and the Ivy" and "Silent Night" sung by a church choir. Maybe all you want for Christmas is the Mariah Carey Christmas album on repeat. Maybe you're a quirky modern gal like myself who enjoys the folksy sound of Zooey Deschanel and M. Ward in "A Very She And Him Christmas LP." Like, there's even a Metallica Christmas album. Just pick your poison and put that record on -- just make sure one or two of the songs are recognizable as Christmas tunes, OK?
P.S. There's no need to buy these albums if you don't already have them, because Pandora is free. Yay!
A quality roasting pan.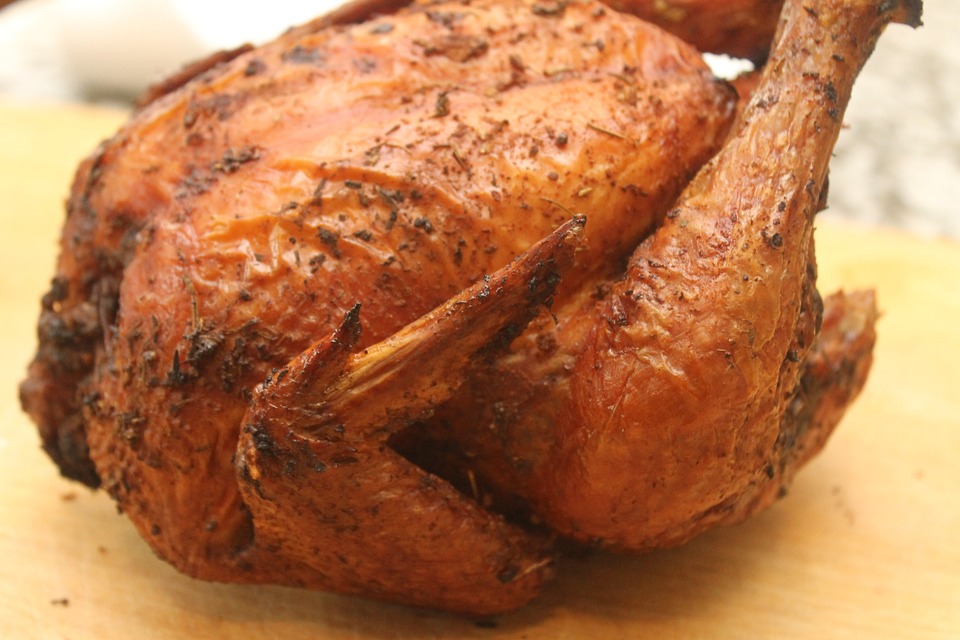 Ambiance is important, but the food's gotta be top notch on Christmas. Whether you're roasting a chicken, a turkey, a honey ham or a rack of lamb, you're going to need a nice roasting pan to get the job done right. Check out Target's selection if you're in need of a new one; they've got one for every budget and oven size.
A special tradition.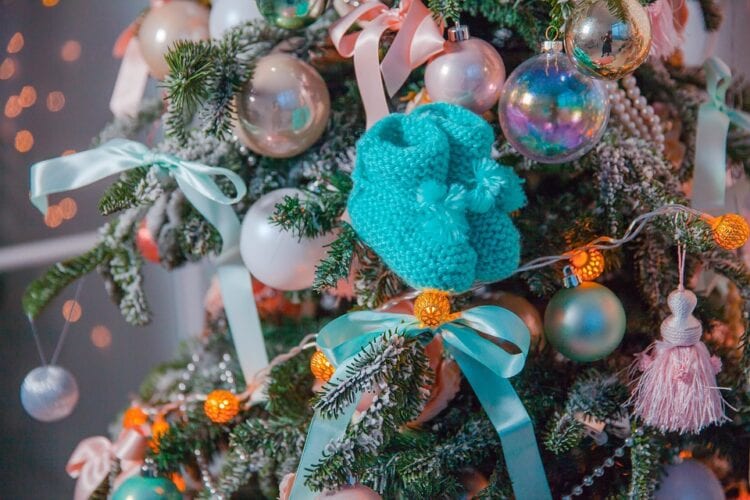 No Christmas is complete without a special family tradition that's unique to your clan. For instance, every Christmas my grandmother makes a flaming plum pudding with hard sauce and throws an old sixpence piece into the batter. Legend has it that whoever gets the sixpence in their slice of pudding will have good luck in the coming year, "even if he or she breaks a tooth on it first," explained Grandma.
If this is your first year hosting Christmas dinner, make sure to ask the elders in your family about the traditions of Christmases past -- you'll no doubt learn something new, and may even be able to revive an old tradition from the depths of obscurity to pass down to your children.
What's one item YOU can't live without on Christmas? Let us know in the comments!
Related coupons: