10 Tailgating Essentials You Need for College Football Season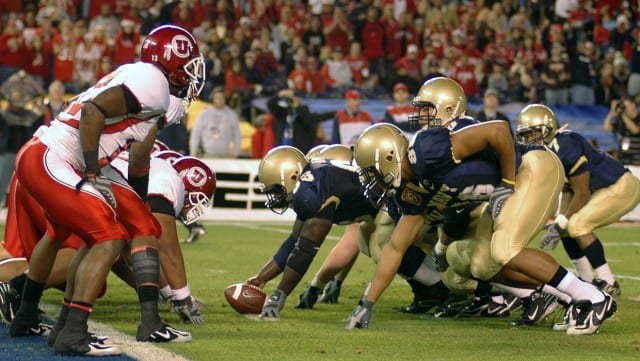 Hear that? It's college football season roaring around the corner. If you're going to go full fanboy this season, we have all the best deal bets. There is no better time to order your team gear than right now. Whether you're a casual fair-weather fan or a tail-gating hooligan, throughout the next few months Brad's Deals will feature some pretty awesome prices at some pretty awesome retailers. But for now, we wrangled up a few extremely affordable ideas to make your college football season a smash hit.
Additionally, we're going to toss in a few cheap options for online streaming, in the case that you don't have a TV or a reliable local bar. Let's roll!

Let's be honest. In the South, college football is king. The South is also where the sun beats down the hardest. That's why we recommend these Nike Dri-FIT Tees. They are available at Eastbay for $20 shipped. This is the best price online by $5. They have moisture-wicking technology to keep you cool in the harshest heat. If your team isn't available at Eastbay, try Final-Score, which is owned by Eastbay. Their Nike Dri-FIT Shirts are anywhere from $15-$18 but require $5 shipping.

There's a reason Lids.com is the king of the cap. This Oregon Ducks Hat is $5 at Lids.com, and the next best price online by $17 at Jet. There are more than 30 hats for $5, so check if your team is among the listed. But if you're looking for where quality meets affordability, we recommend looking at the $10 hats. The pictured Texas Longhorns Hat, for example, goes from $34.99 to $10, which is the best price by online by $15. It is wool, woven, and fitted, too.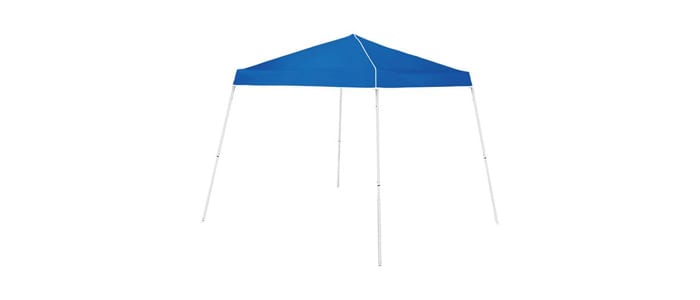 You plan to tailgate. You've got all your ducks in a row, except you forgot one thing—that sun. If you want to go the cheapest route, this Academy Sports 10x10 Shelter is your best option. Seven colors are available. It can easily fit over a BBQ and a few drinking buddies.
Lame, you say! This canopy is too plain and doesn't adequately express my alma mater love. In that case, try these Team Canopies. They are the best price online by $22 via Academy Sports. Starting at $119.99, there are 115 teams to choose from. The Texas Longhorns Canopy, for instance, is $120.

You want a YETI Cooler but don't want to spend YETI Cooler money. Understandable. Did you know that Ozark Trail offers an insulated cooler with virtually the same high performance as the YETI? It's true. At $147, the Ozark Trail 52-Quart Cooler is more than $200 less than the famous 50-Quart YETI Cooler. It can keep your ice dozen for more than seven days. Plus it has a bottle opener, a garden hose drain, and four drink holders.
But, if you must have your team pride prominently displayed on every little knickknack and widget in your life, Bed Bath & Beyond has NCAA Rolling Coolers starting at $50 shipped. Be the talk of the tailgate community as you roll your 12-pack from party to party.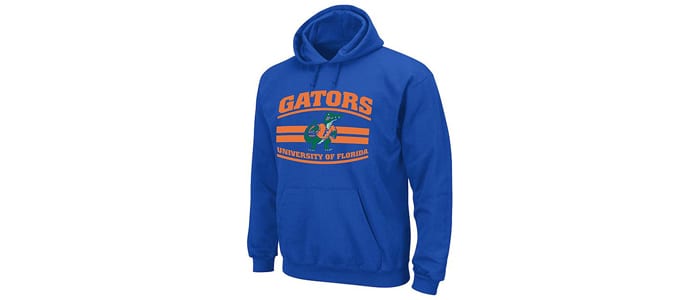 Scouring the net for the best price on a hoodie led us to awarding Kmart as the current winner. But keep an eye on FinishLine.com, which offers a stellar $15 fleece hoodie sale near the end of the year. We also recommend Lids.com for hoodies as low as $20 shipped right now.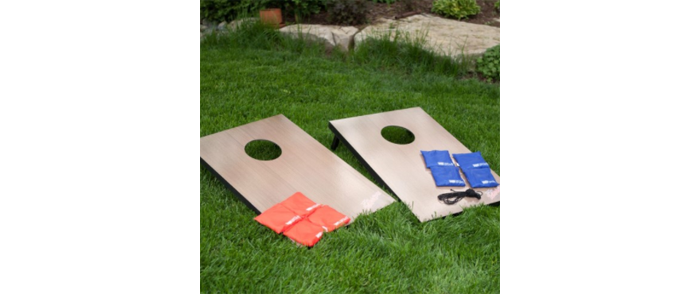 Cornhole has somehow morphed into the hottest drinking game on planet Earth. We may never know the reason, but we know the best deal. Try this Basic Cornhole Set from Jet.com, available for $25.49 after you apply code SAVE15. This is the best price online by $10. The set includes two laminated boards and eight sand-filled bean bags. Pretty low price for a season's worth of fun.

If you are in dire need of a grill before the season kicks off but don't want to spend too much cash, the following two grills could be your saving grace. This George Foreman Electric Grill can work indoor or outdoor. It drops from $69 to $58.65 with the code SAVE15 (this code is only valid for three purchases at Jet.com).
Also under $70 is this Kingsford Barrel Grill, which drops from $78.28 to $66.54 with the previously mentioned code. This is the best price online by $12. Best part? It fits 24 burgers, so you can make the whole clan happy in less than 10 minutes.

Let me let you in on a little secret. Academy Sports has mind-melting deals. In the case that you just need a few cheap chairs, try these Armchairs for $5—AND THEY SHIP FREE. It's perhaps the simplest transaction of all time. Wouldn't these look good in the shade of a tailgating canopy? If you want to spend a bit more for quality, this Zero Gravity Chair 2-Pack is a classic deal. At $55, it is the best price online by $5.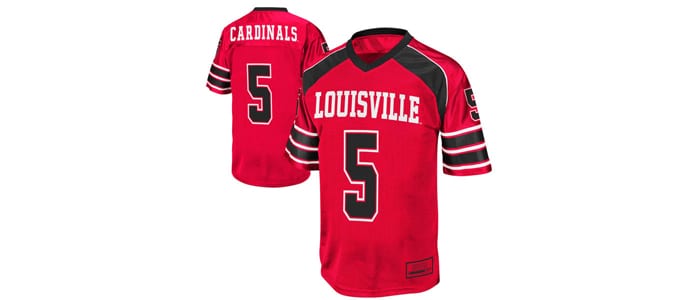 I'm the first to empathize with frustrated fans wondering why the heck team jerseys cost so much. As the NFL, NBA, college basketball, and college football ramp up in autumn, we'll keep an eye on jerseys and be sure to share incredible prices. But for now, your best bet is Fanatics, where you'll find jerseys starting at $25, such as this Louisville Cardinals Jersey; this UCLA Jersey is $50, which should hint the price range.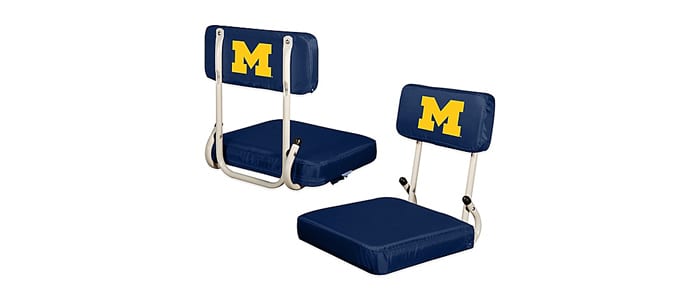 "My back!" Don't worry about it. We got your back with these Stadium Seats. There are currently 34 teams available from $20 to $35 at BBB. Shipping is free on orders of $29. Find competitive prices for these Stadium Seats at Amazon if you can't immediately find your team at Bed Bath & Beyond.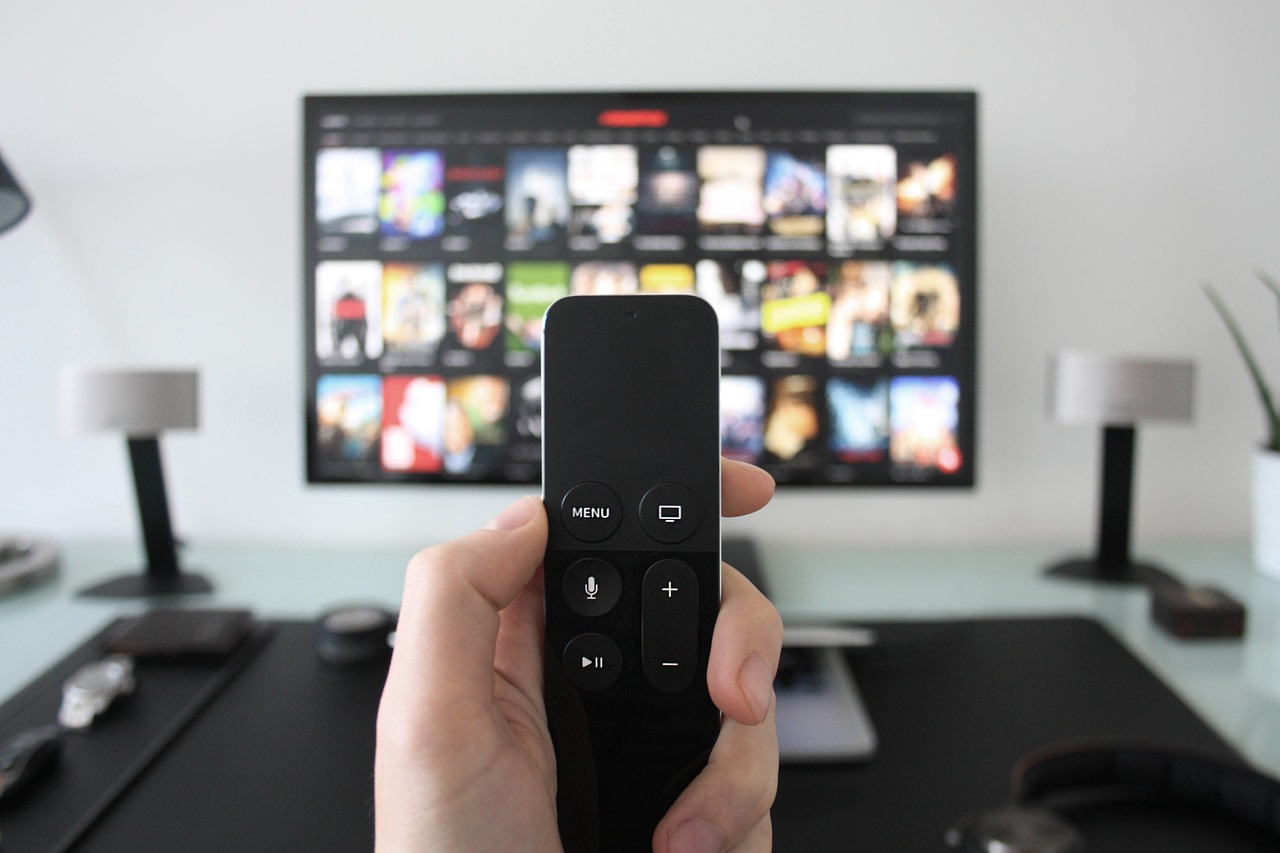 No Cable? No Problem
You've cut the cable cord long ago. There's no shame in it. Many would consider it smart, especially if you're only in it for the football. Here are four ways to watch live college football games for the lowest cost, sans high-priced cable.
Facebook
In early August, Facebook launched Watch, an original video section. It will stream 15 live college football games this season—nine Conference USA games and six Mountain West games. Watch them at Stadium: Live College Football. Sure, it's only 15 games, but free is free.
SlingTV
If you are a diehard football fan, you might want to invest in this extensive package. For $20 a month, you get 25 channels and 50% of all college football games. By signing up for their popular Sling Orange bundle, you can get streams of channels including ESPN, ESPN2, Pac-12 Network, ESPNU, SEC Network, ESPNews, the Campus Insiders Network, and many more. Watch these games on your computer, tablet, phone, or TV. Plus, SlingTV offers a 7-day free trial so you can see if you like it before investing in all four months of action.
CBS All Access
Many college football games appear on CBS Sports, available through CBS All Access. If your team is scheduled to air on CBS, you might want to spend just $5.99 a month. All four months of college football adds to a total of $24, which is a great deal. Like SlingTV, you can opt for a 7-day free trial.
ESPN3
Absolutely free, streamed digitally, featuring many conferences. It's always a treat to see that your team is streaming on ESPN3 in high definition. Access it for free through the WatchESPN App.
For even more sports options, check out 36 Ways to Watch Live Sports Online.
Related coupons: