10 Smart Ways To Maximize Your Tax Return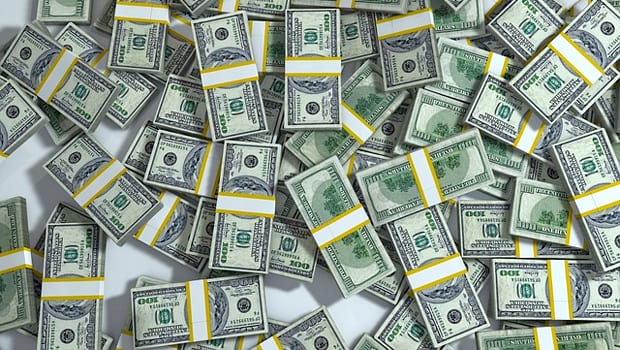 As Tax Day quickly approaches, we at Brad's Deals are scrambling to ensure no money is left on our table - or yours.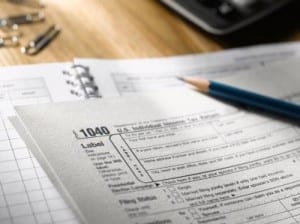 Whether you're concerned about how much you'll owe, or just want to keep from overpaying, check out these 10 big deductions many people forget to claim:
1. Charitable Non-Cash Contributions
Donated items such as clothes, furniture and appliances are tax-deductible only if you itemize your deductions.  When donating to places like Goodwill, Habitat for Humanity or any local charity, be sure to get a receipt for the value of the goods donated. Keep in mind, these contributions are only deductible if made to qualified organizations - payments to individuals are never deductible.
2. Child Care Credit
A tax credit is better than a deduction because it reduces your tax bill dollar for dollar, rather than simply reducing the amount of income that is subject to tax.  Up to $6,000 (for the care of two or more children) can qualify for the child care credit.  You can claim this credit on as much as $1,000 of additional expenses which would minimize your tax bill by at least $200.
3. Home Mortgage Points
Points are prepaid interest and may be deductible as home mortgage interest.  If you can deduct all of the interest on your mortgages, you may be able to deduct all of the points paid on the mortgage.
Points paid by the seller of a home cannot be deducted as interest on the seller's return, but they are a selling expense.  This means they can reduce the amount of gain realized.  Points paid by the seller may be deducted by the buyer if the buyer subtracts the amount from the cost of the residence.  Also, note that points paid on loans secured by a second home can only be deducted over the life of the loan.
4. Health Insurance Premiums
Health insurance premiums, including some long-term-care premiums, are potentially deductible. In order to receive a tax benefit, your medical expenses must exceed 7.5% of your adjusted gross income (AGI).  If you're self-employed and not covered by an employer-paid plan, you can deduct 100% of your health insurance premiums.
The Small Business Jobs Act of 2010 allows self-employed individuals to deduct health insurance premiums when determining their Social Security tax obligation.
5. Home Buyer Credit
First-time home buyers and longtime homeowners (those who continuously owned a home for at least five of the eight years leading up to the purchase of a new home) qualify for the home buyer credit in 2010 as long as they either closed a home sale by April 30, 2010 or entered into a contract to purchase a home by April 30, 2010 and closed no later than September 30, 2010. The credit is $8,000 for first-time home buyers and $6,500 for longtime homeowners.
The credit gradually disappears and is phased out for taxpayers with adjusted gross incomes between $125,000 and $145,000 (for singles) and $225,000 and $245,000 (for married couples who file jointly).
6. Student Higher Education Expenses
Depending on your taxable income, you may qualify for a deduction of up to $4,000 for all higher education tuition expenses.
Check with your tax professional to see if you qualify for the American Opportunity Credit for undergraduate work or the Lifetime Learning Credit for post-graduate studies.
7.  Investment and Tax Expenses
Tax planning and investment expenses are tax-deductible.  This includes tax preparation fees, legal and accounting fees related to estate planning or financial advising, and employee business expenses.
8.  Retirement Contributions
If you contribute to a retirement account (often through an employee-sponsored 401k or similar plan), you are not taxed on that money.  In addition, you get a credit of up to 50% of the first $2,000 invested. Giving you the tax reduction plus the $2,000 reduction in your taxable income.  Another tax benefit of retirement saving is the fact that you can deduct up to $5,000 in contributions to an IRA (up to $6,000 if you're 60 or older).
9.  Deductions For The Self-Employed
If you are self-employed or a 1099 contractor, you are responsible for your own taxes including 100% of social security taxes.  It can really add up.  So be sure to take any and every deduction you can.  All office equipment, furniture and supplies purchased in 2010 should be listed, as well as a portion of your home's square footage (if you work from a home office) and utilities.
10.  Energy Tax Credits
You can claim a tax credit equal to 30% of the cost of energy-saving home improvements up to a maximum of $1,500.  The credit applies to biomass fuel stoves, qualifying skylights, windows and outside doors, high-efficiency furnaces, water heaters, and central air conditioners.
There is no dollar limit on the separate credit for homeowners who install qualified residential alternative energy equipment, such as solar hot water heaters, geothermal heat pumps and wind turbines.  Your credit can be 30% of the total cost (including labor) of such systems installed through 2016.
Taking advantage of these types of deductions will help you get the most out of your tax return this year.  Ask your tax professional if these deductions apply to you.