Only 100 Days Until Black Friday! Here's What You Need to Get Ready Now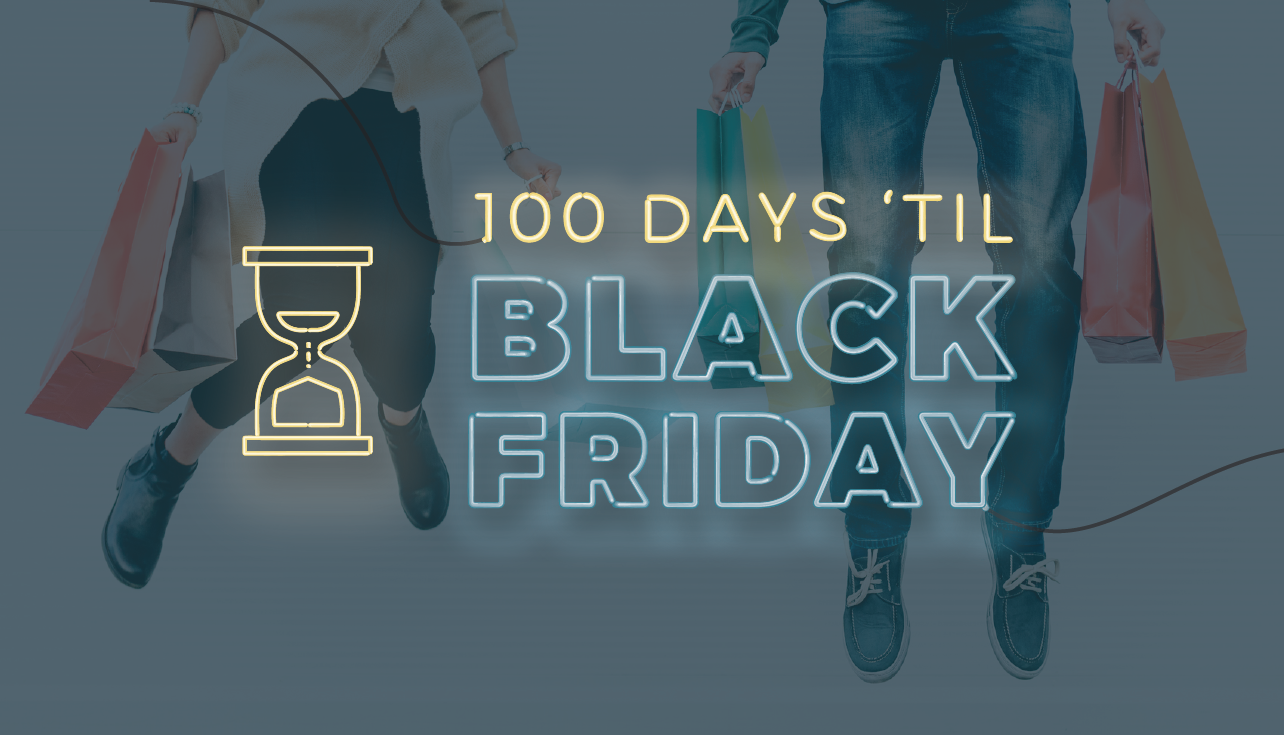 Disclaimer: This content is not provided or commissioned by the issuer. Opinions expressed here are author's alone, not those of the issuer, and have not been reviewed, approved or otherwise endorsed by the issuer. This site may be compensated through the issuer's affiliate program. These user responses are not provided or commissioned by the bank advertiser. User responses have not been reviewed, approved or otherwise endorsed by the bank advertiser. It is not the bank advertiser's responsibility to ensure all posts and/or questions are answered.
Black Friday season will be heating up roughly a month from now, so it is our solemn duty as deal experts to impart some wisdom on upcoming Black Friday sales upon our faithful fans on this, the day the countdown officially begins.
Sure, it's only August, but we know it's never too early to start planning for how to save on holiday shopping. So we're going to let you in on a dirty little secret about Black Friday, three months in advance: Anyone can get almost anything at its Black Friday price well before Black Friday.
It sounds crazy, but it's true. Savvy shoppers can use credit card price matching programs to avoid the crowds and score doorbusters early without so much as leaving the comfort of their couches. The gist is that if you know what the Black Friday deals will be, and can offer proof of that price, select credit cards will refund you the difference. Here's how to do it:
Apply for a card that offers price-matching now.
The best time to make sure at least one of these credit cards is in your wallet come November is right now.
Trust me, you didn't want to learn about this time and money saving strategy the week before Black Friday, when it would be too late to get approved and for your card to arrive in the mail. Summer is the perfect time to apply. Plus, if the card you choose requires a minimum spend over three months, as so many of the better rewards cards do, your points will hit your account just in time to use them for holiday travel, saving you even more money.
We'll get into detail about exactly how to request a price match refund at the end of this article, but Citi and Discover are some of our favorites that offer this service.
Know your credit card company's price matching policy inside and out.
Some credit cards offer refunds within 30 days, some within 60, and some within 90. Make sure that Black Friday falls within the window your credit card company offers for refunds, because if you buy it too early, you won't be able to get it at that sweet Black Friday price.
Buy what you want within the window.
If you're doing this well before November, look through some old circulars from the past few years to see what kinds of items typically get the steepest markdowns on Black Friday. We did some research last year and found that most stores repeat Black Friday deals year to year, so sticking with basic things like iPads, KitchenAid stand mixers, small kitchen electronics and cameras that go on sale every Black Friday is a good idea, because in order to get your price adjustment, everything about the item needs to be the same – especially model numbers and included accessories.
Once you've made the purchase, sit back and wait for this year's Black Friday ads to come out, then check out the circulars of your favorite stores, like Best Buy, Walmart, Target or Macy's, to locate the best sale price you can find. Citi's "Price Rewind" service claims to search out the best price for you, but it's always a good idea to look for yourself in case you find a better deal.
It's also important to underline that, in most cases, the lowest price doesn't have to be at the store where you originally made the purchase. You can buy a blender at full price at Walmart in September, and if that exact same blender is on sale for less at Target on Black Friday, you can still request a refund for the difference in price.
Once you've found the best price, you can request a refund on the difference. Exactly how will vary by card (see below for detailed instructions), but in general you'll need your receipt with the original price and a picture of the new price. When your claim is approved, you'll see your account credited for the difference -- and you just got the Black Friday deal before Black Friday.
Our favorite price-matching credit cards:
Brad's Discover Credit Card Pick: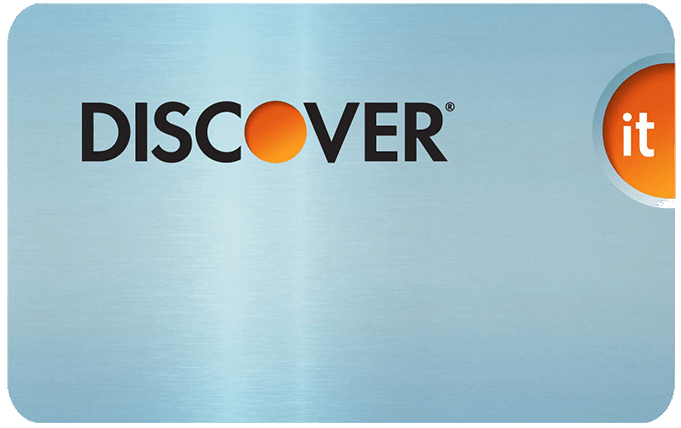 All Discover cards come with Price Protection, and our pick right now is the Discover It Card, which comes with an intro APR of 0% for 14 months and 5% cash back up to $1,500 through September on gas station purchases, and 1% back on everything else. Another nice perk that comes with every Discover Card is a free FICO score printed on your monthly statement. There's no overlimit fee, no annual fee, and if your payment is a couple days late your interest rate won't take a hit.
How to submit a Discover Price Protection claim:
Call Discover's customer service number, 1-800-DISCOVER, to start the claim process. You will need to send them a completed, signed claim form; the credit card statement showing the purchase; the sales receipt; and either a copy of the dated, printed ad or a signed statement from the store manager on store stationery with the details.
Brad's Citi Credit Card Pick: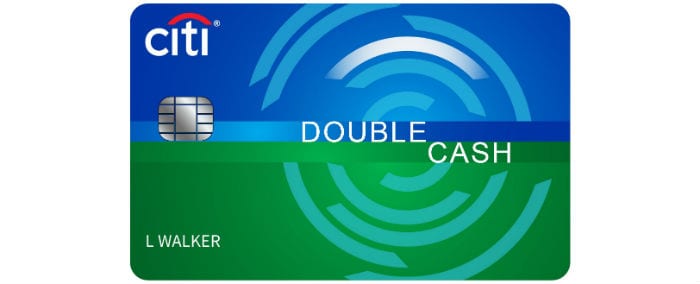 Unfortunately, Citi has made some changes in the last year to their program. The biggest change is the maximum reimbursement per item, which has dropped from $500 to $200. The other change is the maximum you can get back in a year is $1,000.
What you need to know:
There is no minimum price difference
The maximum reimbursement is $200 per item, up to $1,000 per calendar year
The lower price must be published within 60 days after your purchase
Claims must be submitted within 90 days from the date of your purchase
You must use your Citi card for the entire purchase amount
You must register the item for Citi's Price Rewind tracking
Citi Debit cards and Business credit cards are not eligible
The Citi Price Rewind Program also has a long list of specific exclusions, including jewelry, firearms and auto accessories, all of which figure into Black Friday to varying degrees.
How to submit a Citi Price Rewind claim:
Go to CitiPriceRewind.com to register your purchases. Citi will track the price on registered purchases with authorized retailers automatically, but it's up to you to submit the refund request when they do.
If you found the lower price and Citi did not, check out the claim instructions here instead, which detail how to file a claim directly. You'll need your receipt for the item, a copy of your credit card statement showing the purchase was made with a Citi card, and a legible copy of the advertisement showing the lower price.
In both cases, a refund must be requested within 90 days of the original purchase.
Even More Great Black Friday Benefits!
Once you have a great credit card with built-in price protection, you'll also want to check to make sure your card offers extended warranty coverage – especially if you're planning on a big ticket purchase like a new TV or a major appliance. Some of the best credit cards for online shopping offer warranty protection that layers on top of and often lasts longer than the manufacturer's warranty.
Will you be using this easy trick to score Black Friday prices? Let us know your thoughts in the comments!