12 Trendy Stocking Stuffers You Can Buy for $1 at Dollar Tree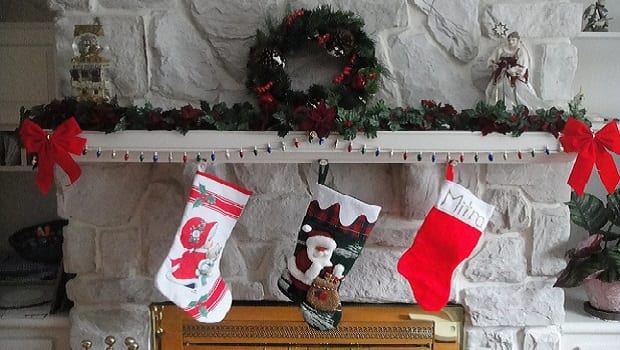 There's no denying the holidays are an expensive season, but when it comes to stocking stuffers, you don't need to spend much to make the whole family happy. In fact, you can pick up a few stockings worth of cute, fun and useful knickknacks at your neighborhood dollar store! 
The dollar store might not be the first place where you'd consider stocking up on holiday gifts, but dollar stores have a lot of hidden gems, from toys to housewares to electronics, that have the potential make even the surliest teenager crack a smile for less than the price of a fast food cheeseburger. We put together a list of 12 great stocking stuffers that cost just $1 each at Dollar Tree, which is one of the last remaining dollar stores that still prices all its merchandise at $1.
For the Kids: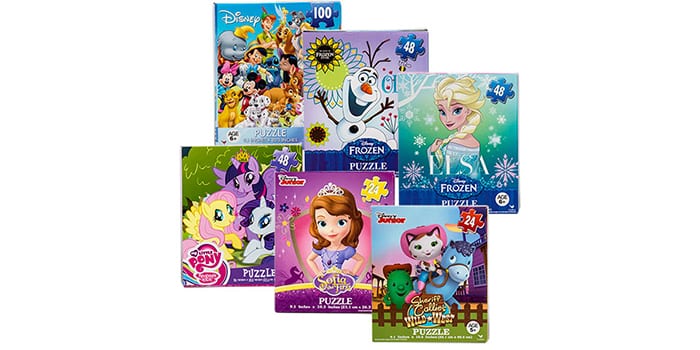 If you're kid is hung up on a specific show or character, keep them busy with one of these Licensed Character Puzzles. They have 8 characters in all including Frozen, My Little Pony, and Sophia the First. Plus, when they finish one, they can start over and stay busy for even longer!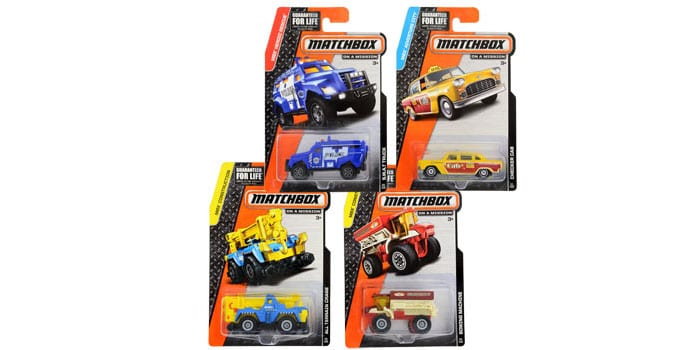 If you've got a little one who can't get enough of everything automotive, these highly detailed matchbox cars are sure to be a hit. With a wide assortment of different kinds of vehicles, including dump trucks, race cars, fire engines and more, this could also work as a stocking stuffer for a grown up car enthusiast.
Kids' Plastic Press on Nail Sets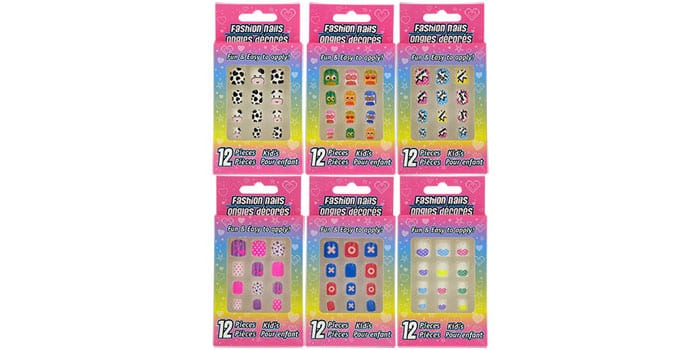 Future fashionistas will love playing dress up with these press-on nail sets. There are a few different varieties, but each clocks in for just $1, so it's easy and affordable to mix and match. These would be great for sleepovers and birthday party goody bags too!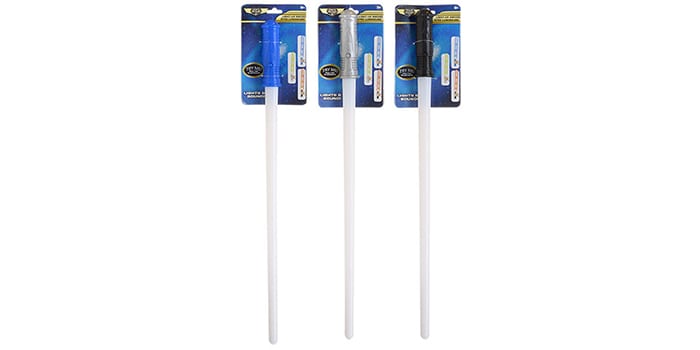 Let's just call these what they are: knock-off lightsabers. With Star Wars mania set to hit peak craziness all over again when Rogue One hits theaters in December, all aspiring young Jedis are sure to appreciate anything that even slightly resembles a lightsaber. These guys come in four different colors, each with an on/off switch on the handle.
For Teens & Tweens:
L.A. Colors Art Deco Nail Polish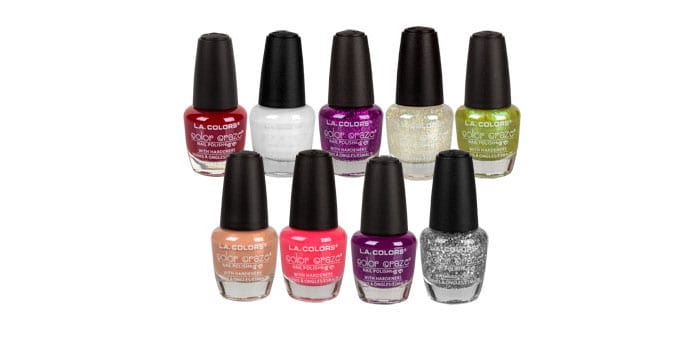 Nail polish can be stupidly expensive, but not when you buy it at Dollar Tree! For just $1 you can grab an assortment of colors that your favorite young teen will love.  Having at one time been both a teen AND a tween girl I can verify that they usually love all things nail polish, so this is not a bad bet for a satisfactory stocking stuffer.
Digital Earbud Earphones with Carrying Case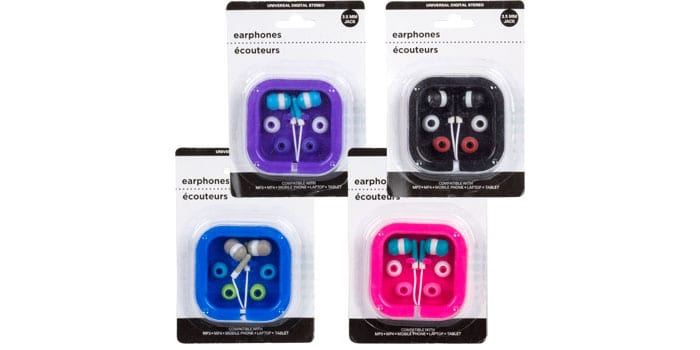 Are these headphones going to have stellar sound quality and block out all outside noise? No. But everyone can use an extra pair of working headphones for when they misplace or break their nice ones, teens and tweens included. Plus, they come in cool covers and have nice-looking carrying cases.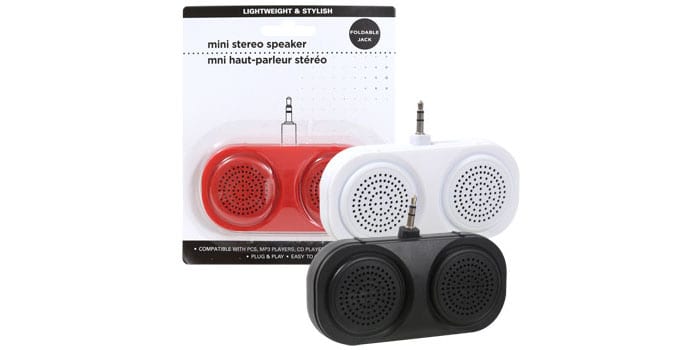 These guys probably won't be much louder than the average phone's normal speakers. But they're cute and they only cost a buck, so if your kid has an older generation iPod or MP3 player that doesn't come with external speakers built in, this is a good way to allow them to listen to their device without having to wear headphones.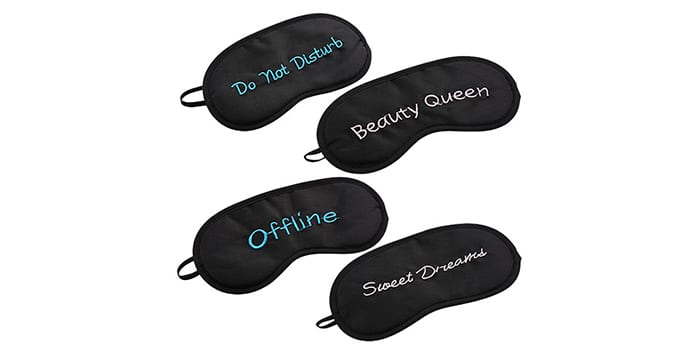 Help your teen get the beauty sleep they require with these cheap and chic sleeping masks. I actually kind of want one of these myself, as the curtains in my bedroom aren't thick enough to keep out the creeping morning sun on days when I want to sleep in. They come in several cute patterns and, as everything else on this list, only cost $1.
For Grown-Ups: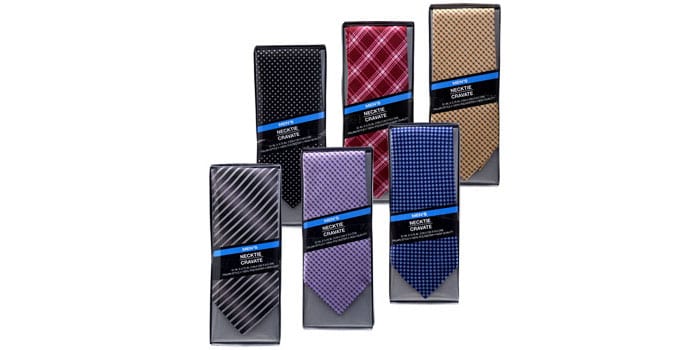 Perfect for the man who hates having someone spend a fortune on ties he'll never wear again, these 51" bad boys come in six distinct styles. The reviews on the website are actually mostly positive, and include one from a guy who ordered 72 of them to give away as gifts for business associates in Myanmar. For $1 per tie, I'd say he had the right idea.
Luminessence Black Cherry Mini Glass Apothecary Jar Candle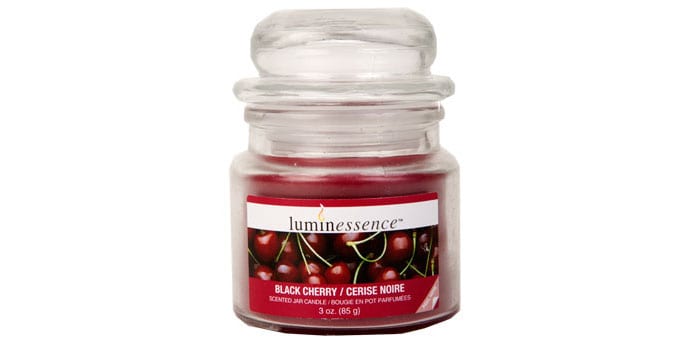 One of the funniest things I've come across while Christmas shopping in the past is how insanely expensive candles can be. Like, I get they're nice and they smell good but who wants to spend $20 on a freaking candle in a glass jar? The answer should be no one, because if you buy your scented candles at Dollar Tree, you'll only have to spend $1 on each. I've linked to the black cherry variety, but this brand also comes in vanilla and a few other nice scents, and all are well-reviewed online.
Betty Crocker Cooking Tools and Utensils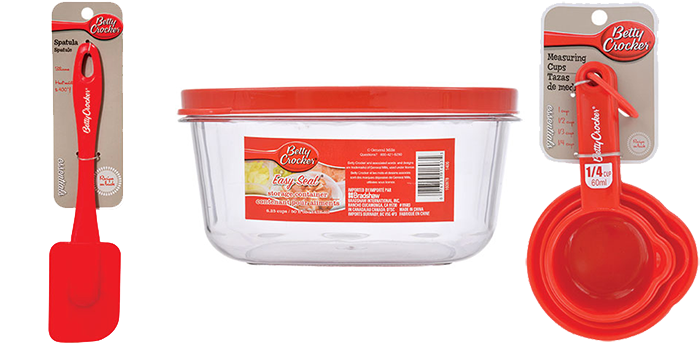 I couldn't pick just one. Betty Crocker is a great brand, and they've got a wide variety of cooking utensils on sale for just $1 each at Dollar Tree. Measuring cups, pizza cutters, potato smashers, spatulas, colanders, kitchen scissors, food storage containers, cheese graders, vegetable peelers...the list goes on, and any of these would be a welcome gift for anyone who likes to cook.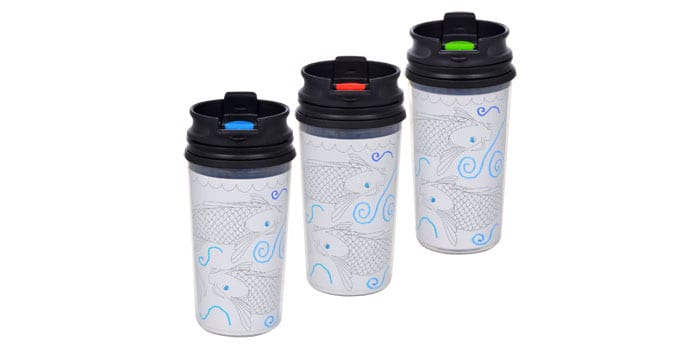 Perfect for the coffee lover who wants to cut back on their Starbucks habit or anyone who likes to drink (hot or cold) on the go, these mugs are both portable and customizable. Display pictures of your friends, family or pets on this 11 oz. travel mug and sip your morning brew in style!
My favorite part of this list is the fact that, all together, it would cost a total of $12 to buy everything on it. Now that's a Christmas miracle!
Will you be stuffing stocking with dollar store loot this holiday season? Let us know in the comments!