The Best Back-to-School Sales for Virtual and In-Person Learning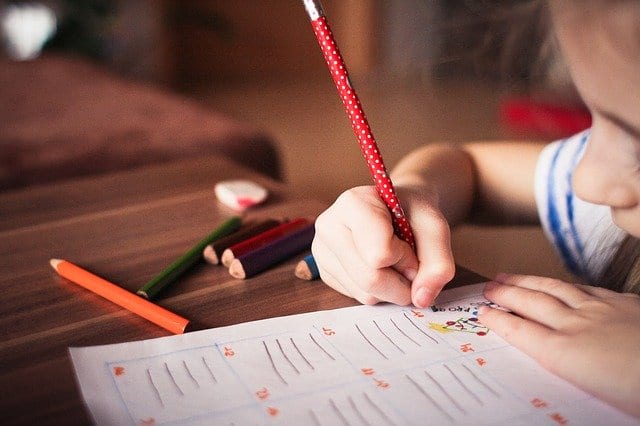 Back to school season in 2020 is shaping up to look nothing like we've ever seen before. Parents of children in K-12 learning are going to see a school year with a lot of firsts and a lot of changes. We recently asked Brad's Deals readers with school age children to complete a survey about their back-to-school expectations. Read on to see what we've learned.


A staggering 45% of Brad's Deals readers don't yet know the details of their kids' back-to-school plans this year. That means almost half of you are still unsure how to prepare or shop for your children. Out of the readers who do know what their kids are doing, 24% are going to be attending virtually and 11% are doing hybrid learning. This is truly unprecedented. We realize the amount of stress you're under, whether you know what your school is doing or not, and we want to help make your back to school shopping a little easier. We've put together this guide to popular back to school items based on how your kids will be attending. Scroll down to shop for virtual classes, in-person classes, and shop both sections for hybrid learning.
Virtual Learning Deals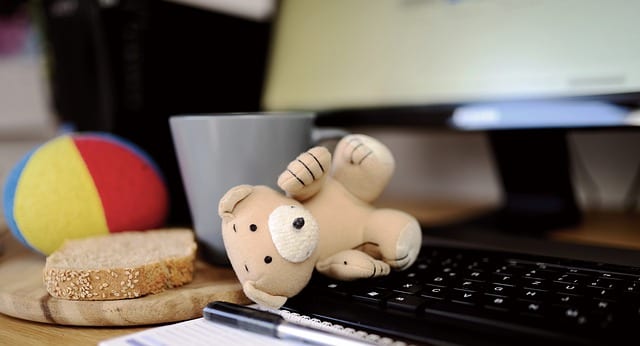 Laptops & Tablets
Check to see if there is a specific computer assigned by your child's school for virtual learning. If not, or if you child is heading off to college, there are a few things to look for in a new laptop. The following tips come from our deal editor and tech expert, David.
The top 3 things parents should look for in a laptop for their kids
A good processor is important. We recommend starting with the 9th or 10th gen Intel i3 or AMD Ryzen 3. An Intel i5 is better, as is And AMD Ryzen 5.
Nothing below 4GB or RAM (aka memory). Get 8GB if you can. Anything above that overkill unless the child will be working on heavy graphics programs (which they likely will not be.
For storage, an SSD drive is preferable to the traditional hard drive. While they may be smaller in capacity, they have no moving parts, which makes them faster and less likely to fail or be damaged. Since many things are stored on the cloud these days (such as Google Docs), storage capacity is not as much of a concern as it once was.
What you DON'T need in a laptop for your kids
Extras such as fingerprint readers or super slim design factors. These are nice, but often add extra to the cost and are not essential. Also, if they won't need a ton of hard drive storage, don't spend extra on a larger internal storage drive. 128 to 256GB is probably enough if you are buying a model with a solid-state drive (SSD) as recommended above. Nothing over 1TB if it is a model with a hard drive. We recommend SSDs because they are more durable and less susceptible to hard drive failure.
The best price range for a kid's school laptop
Something in the $350 to $600 range. There are a lot of options out there for under $500. Be mindful of checking the specs of a laptop under $350. They are cheap but might have low or older components that may shorten the life of the laptop. If you want a laptop that lasts long than two years, you don't want to spend too little.
Office furniture
If you don't already have a dedicated space for your kids to complete their schooling, you may want to set on up if you are able. A desk and computer chair cover the basics and you will likely need to spend more on the chair than the desk. When shopping for a computer desk chair, look for chairs with adjustable heights and lumbar support to make sure your child is comfortable and able to sit for long periods of time.
Costway Folding Computer Desk – $129.99 at Walmart
AmazonBasics Mesh Office Chair – $54.99 in Black
Headphones and other accessories
There are several tech accessories that can make your child's remote learning area feel a little more like the classroom and make it easier to focus. For instance, a pair of over-ear headphones will not only be more comfortable for your child, they will also drown out outside noise and allow your student to focus. A wireless mouse can be easier than a laptop's trackpad, an alarm clock is handy for scheduling self-led learning times, and a USB drive is great when your kids are sharing computers. Below are some suggestions based on our tech editors, David and Mike's, recommendations.
Microsoft Wireless Mouse – $13.99 on Amazon
SanDisk Cruzer 128GB USB Flash Drive – $17.99 at Amazon
Canon Pixma MG3620 Wireless Inkjet All-In-One Printer – $44.99 at Target
Online Courses & Learning
If your child needs a little extra help getting back into the virtual learning mindset, there are fun classes and courses offered online that can help. These are also beneficial for younger children as educational activities to keep them entertained while big brother or sister is in school. We've also listed some for college-age kids for additional learning.
In-Person Learning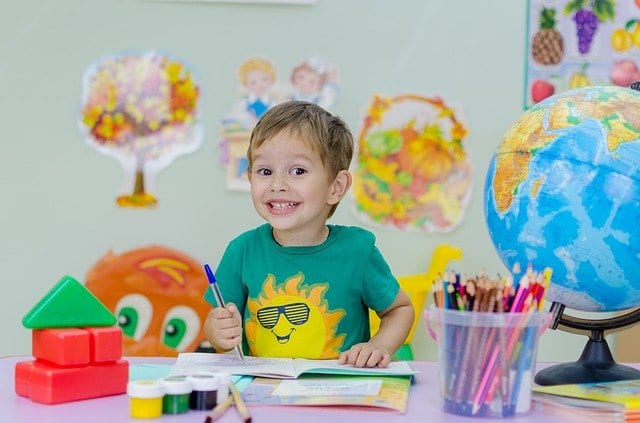 Everyday School Supplies
These items are likely needed for both in-person and virtual learning. You can find all of our back to school supplies in our School Season Shopping Guide.
Clothes and Shoes
In our back-to-school survey, we also asked parents what they needed for their kids attending in-person classes. When it came to clothing, they wanted brands like Under Armour and Nike. Retailers are offering sales on name brands this year and kids can stock up on their favorites before heading back to school.
Backpacks and Lunchbags
Under Armour backpacks are a big seller this year. We also see a lot of parents looking for character backpacks and Disney usually has great options for those!
Whether you'll be helping your child start their day in your pajamas, or sending your kid off on the bus also in your pajamas, we hope this guide can help you check back-to-school shopping off your list. I'd also just like to remind all parents that we offer deals on coffee as well.