3 Reasons Why SkyMall Went Bankrupt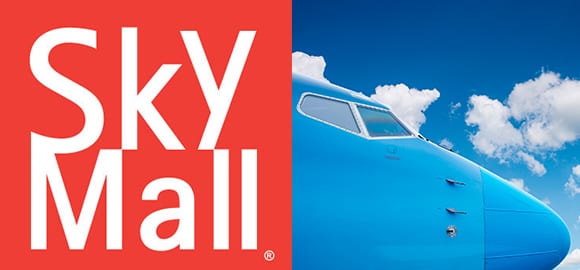 You may have heard the news that SkyMall went bankrupt today.  For those of you who are big fans of neck pillows, wine glass holder necklaces, and beer belly alcohol receptacles, I am sorry.  More than likely, SkyMall will continue to exist in some form.  But, there are reasons for its uncertain future.  Here are 3 reasons for SkyMall's demise:
1.  In-Flight Wifi
In the days before we could snapchat from the sky, SkyMall was our only friend.  Forget
your book?  Looks like you're perusing hand-painted American Eagle Coins and cat towers for the next three hours.
No longer.  With the arrival of Gogo inflight wifi, you can now surf the internet as you would standing on land.  This means that you're less likely to check your seatback for a distraction.
2.  Personal Devices
This was a long time coming, but having your iPhone, iPad, Kindle, Apple Watch, and Nintendo DS to keep you occupied during a flight has created the nightmare that SkyMall is living right now.  That, coupled with the FAA lifting its ban on devices below 10,000 feet, limits the time that you be spent nose-deep in SkyMall's catalog.
3.  Sites Like Ours
The shopper is increasingly coming online, and becoming more and more savvy with their purchases.  We like to think that Brad's Deals plays a part in that.  Some of the gifts that weren't gags in SkyMall are often priced SkyHigh... and that doesn't appease the smart shopper.
So, are you sad about SkyMall going the way of the dinosaur?  Let us know below in the comments!