3 Sneaky Ways to Get Around Paywalls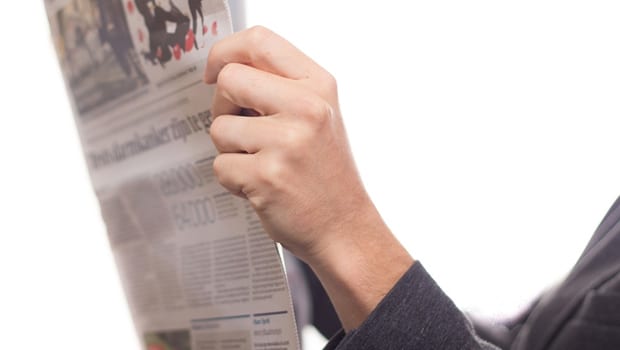 Today's guest post comes from Melanie Higgins of Melly's Musings and Hysterical Heuristics. The opinions contained in this post are the author's own and are not necessarily those of BradsDeals. 
You know what sucks? When you see an interesting headline someone has posted somewhere and you click on it and you're all ready to procrastinate for 5-10 minutes and you get a box saying the content is behind a paywall.
But unless it's a piece of news that you're just not going to get anywhere else, you pretty much never have to pay for it. Here are three ways you can get around those pesky paywalls.
Google the Article's Title
This works for a lot of sites like the Financial Times and Wall Street Journal and even the New York Times. After seeing a post on Facebook that leads me to a paywall or even just some app that FB wants me to download, I just head to Google and will get the full content either from an aggregator site or right there on the Google page.
If you've used up your 10 free New York Times articles for the month, you can follow the different Twitter feeds they have and be able to read a plethora of articles beyond their limit. You also get an additional five articles per day by using the Google trick.
Use a News Aggregator
Speaking of aggregators, these are sites that pull top headlines from across different news sources. Google News and Wopular among others have all the news that fits from lots of different places. No need to rely on just one measly newspaper when you can have them all.
Hang out at Starbucks
If you regularly visit a Starbucks, you can also read the WSJ, The Economist or ESPN as Starbucks offers free versions of these and other media through their free Wi-Fi network. And of course, while you're there, you can use the Starbucks store coupon for a free tall hazelnut or caramel macchiato to go along with your free news through March 31st.
Take the best online coupons and deals with you on the go! Download the newly updated Brad's Deals iPhone app today.