3 Ways to Make the Most of Your British Airways Visa 75,000 Mile Bonus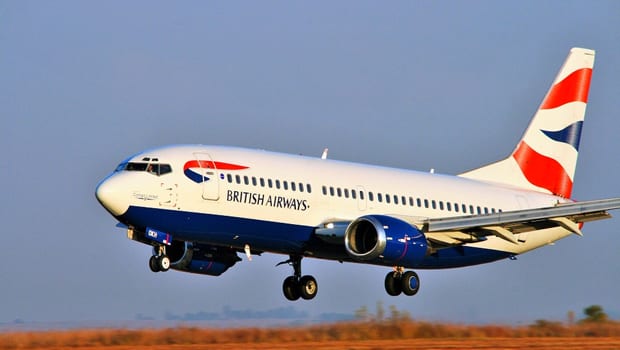 The popular British Airways Visa Signature Card with 75,000-Avios  bonus offer is back!
Last year, we gave an in-depth breakdown of the offer and the benefits of flying British Airways, so this year we are going to tell you what has changed, and (most importantly) how to make the most of those precious Avios.
You get the first 50K just for using your card for the first time, so no hassle there. The next 25K in miles comes after you spend $10,000, for a total of 75,000 Avios. While those spend amounts can seem like a lot, it is doable for most households if you work to put as much as possible on your card, including rent and utilities. There is a $95 annual fee and 3 points per dollar spend on British Airways flights, and 1 point per dollar on everything else.
Now that you know how to get your Avios, make the most of them with these top three tips:
Use the BA Avios on Domestic Flights
One of the most frequent complaints we hear about this card is the admittedly large fuel surcharges levied by British Airways...especially on flights to Heathrow. The simple way of avoiding this is to fly domestic. BA has revalued their rewards chart in such a way as to make short-haul flights on American Airlines very cheap. You can get a one-way domestic ticket for as low as 7,500 Avios, which is very low compared to most US airlines.
Fly Partner Airlines
In many cases, you can still score a good deal on an international flight if you take advantage of their partner airlines through oneworld. For example, you can get to the British Isles for less by avoiding Heathrow. American flies from Chicago to Dublin and then you can fly BA's codeshare partner Aer Lingus from Dublin to London. Also, among many other examples: Iberia flies from O'Hare or JFK to Madrid, AirBerlin flies from JFK to Berlin and American flies from O'Hare to Paris.
Work the Mileage Thresholds
As we mentioned before, BA has reworked their rewards chart, and you can take advantage of it by sneaking in flights at just under the thresholds. Use the BA Avios Calculator to test out city pairs and experiment with alternate airports.
If this interests you, please check out our British Airways deal, which will lead you to the application page.