How Much Should You Pay for Workout Gear? | Brad's Deals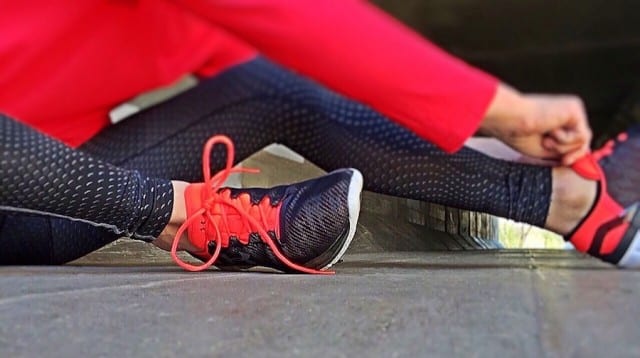 Are you a part of the 54 percent of Brad's Deals readers who made a New Year's resolution to get healthy this year? If so, you're probably in the process of gearing up for your new fitness lifestyle, which can be a totally intimidating process.
Workout gear can get expensive, and fitness newbies might not know which products to splurge on, and which they should buy on the cheap. But that's why we're here! If you're struggling to figure out what kinds of things you actually need to get into shape, we've got answers for you.
SPLURGE on sports bras.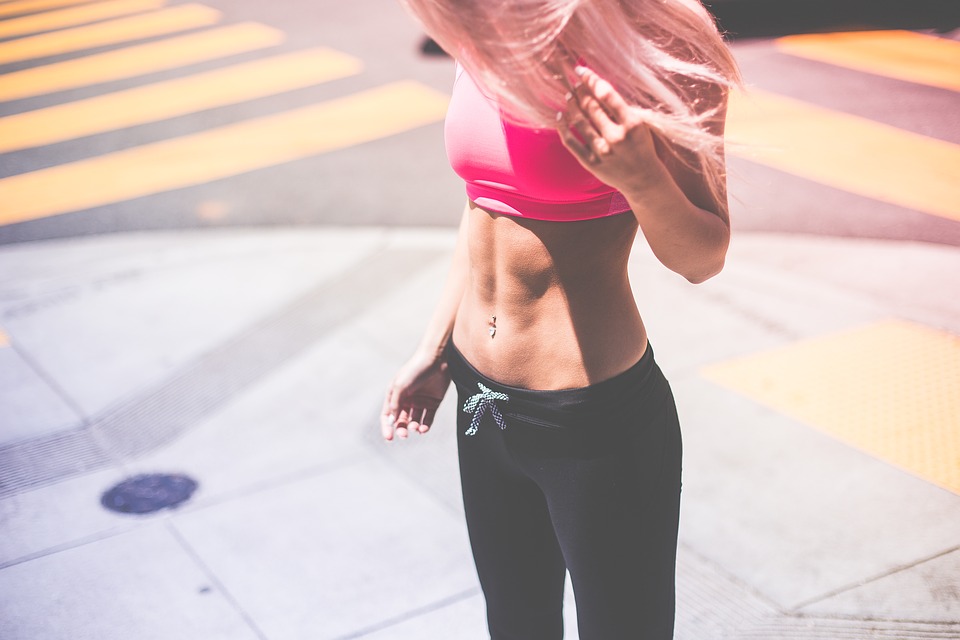 Listen up, fellow big-chested ladies of the world: a quality sports bra is an invaluable investment if you're starting a workout routine. Good sports bras can get a little pricey, but I promise they'll be worth every penny when you hit the treadmill. Cheaper bras just don't have the support you so desperately need when moving around with a larger chest, so suck it up and spend the money -- you'll be glad you did. Don't know where to start? Check out Nordstrom Rack's sale on sportswear and take up to 75 percent off the soft, supportive sports bra of your dreams.
SKIMP on yoga mats.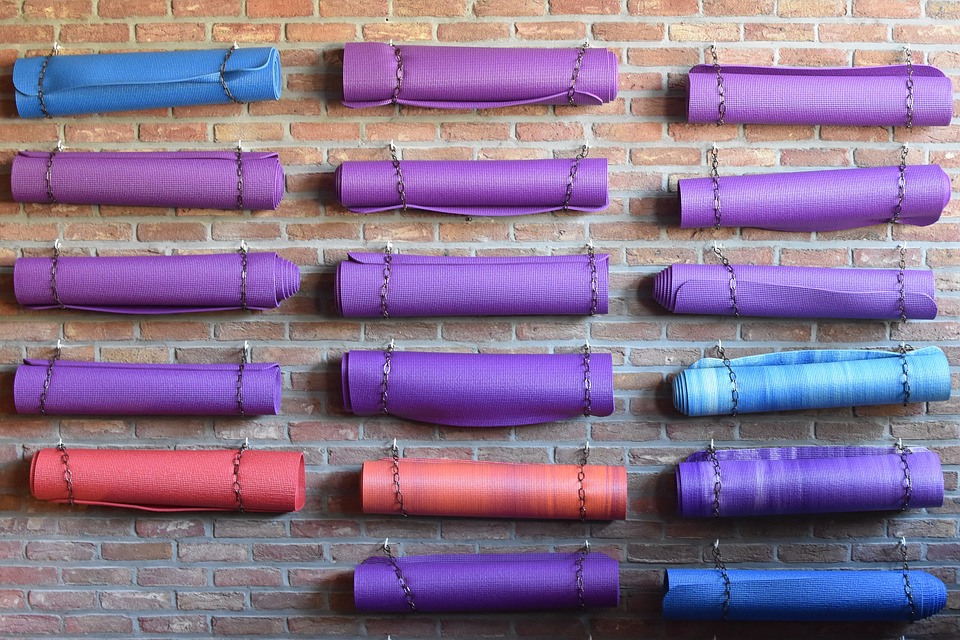 You can find great yoga mats all over the place, ranging from under $20 to over $100 for high-end brands. Manduka sells quality yoga mats from $34, but you can get 15% off your first order when you sign up with your email.
SPLURGE on workout pants.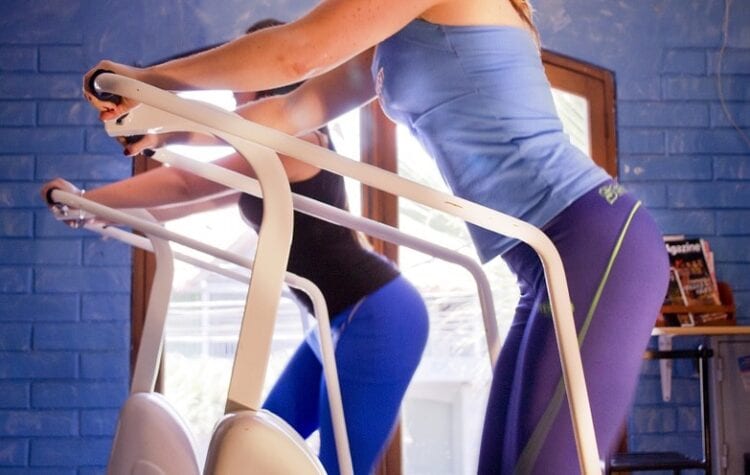 You might think you can skimp on your workout clothes, and for the most part, you're right. But you'll be surprised at how quickly a cheap pair of workout pants will fall apart when you're wearing them every day. Invest in at least one well-made pair and you won't have to keep sewing up the holes that pop up along the seams of your cheap leggings. Check out fashion editor Lindsay's picks for cheap swaps and alternatives to high-end workout gear if you want to find cute Lulu-style pants at a price you can actually afford.
SKIMP on shirts.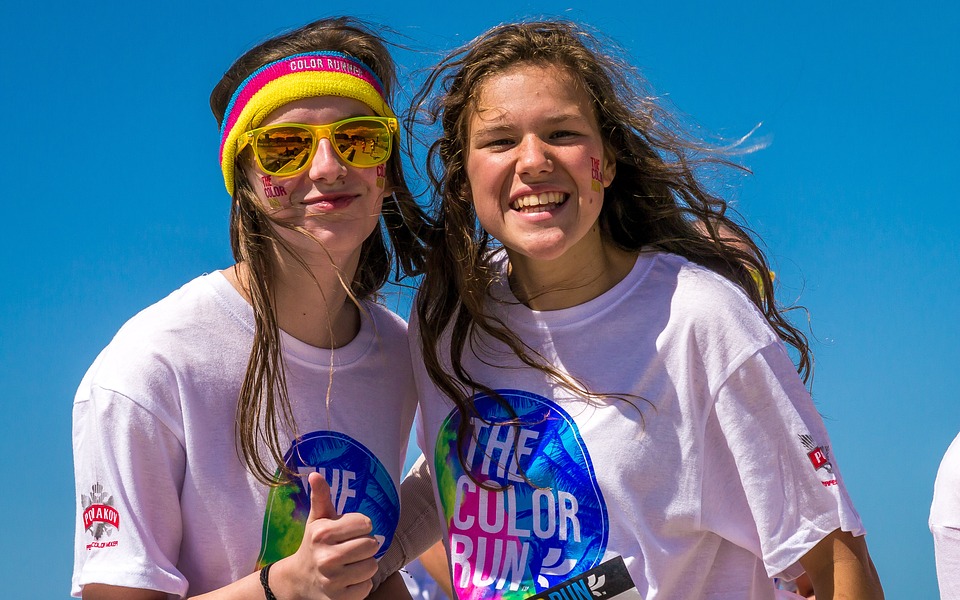 While you'll want to shell out for some quality pants, don't waste your money on expensive workout shirts. As long as the material is stretchy and breathable, you should be fine stocking up on cheap tops. Kohl's has some major discounts on activewear going on right now, and Old Navy is a great place to score cheap workout tops for less year round, so check out those stores before you max out your credit card at Lululemon.
SPLURGE on shoes.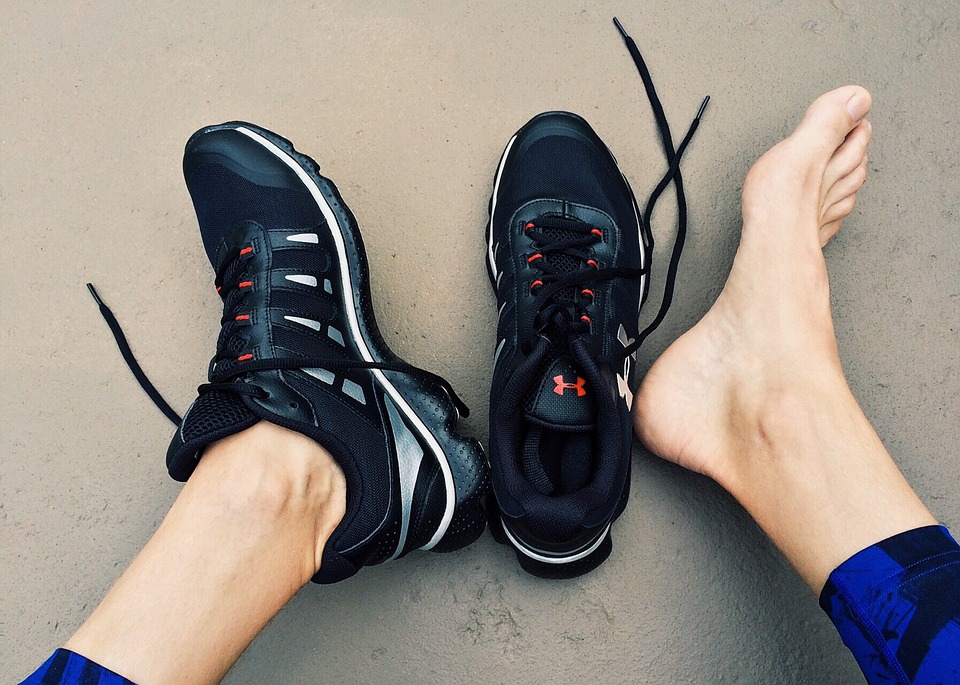 The wrong shoes can mess up more than just your workout. As someone who sprains her ankle on the regular, I need serious ankle support when I run and lift. Know your body and its limits, and make sure you pick out a shoe that's designed for the activity you'll be doing. No one should be running around a track wearing Converse sneakers. No one! Head over to your closest REI, and let them help you pick out the perfect pair of running shoes for your feet. For more help, check out blogger Rebecca Lehmann's guide to getting the best possible deal on a new pair of workout kicks.
SKIMP on water bottles.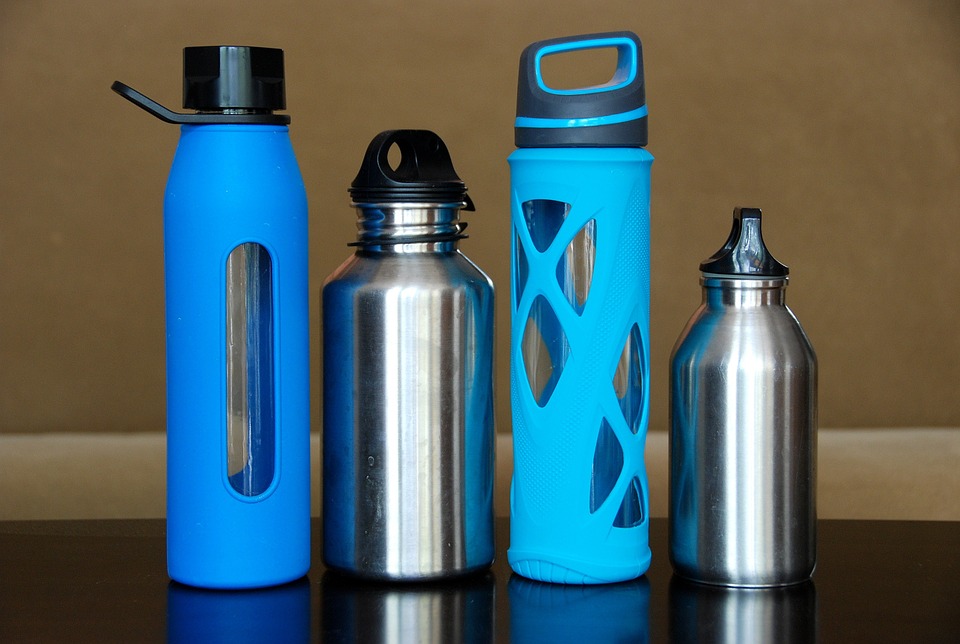 I don't care what magical promises that $50 water bottle is making, at the end of the day, it's a bottle that holds water. There's really no need to spend more than $10 on a nice water bottle that will last you years. Try this one for $5.24 at Walmart.
SPLURGE on gym memberships.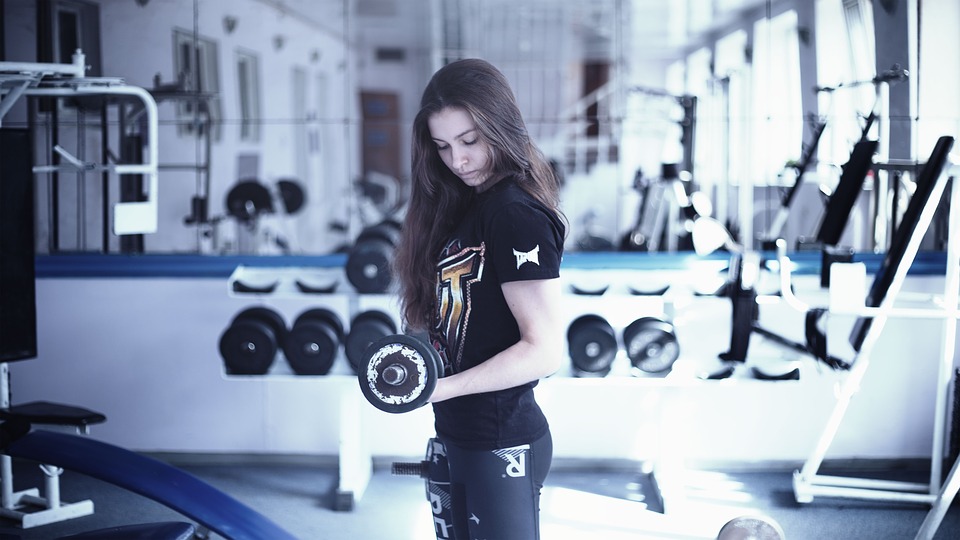 Yes, I know there are a ton of gyms out there that offer memberships for insanely low prices, but these kinds of discount gyms build their business models around the fact that most of their members will never come. Read our article on self-improvement scams if you want the truth about cheap gyms, and opt for a pricier workout zone for better odds of staying on track and keeping yourself accountable. Do some research on the gyms in your area, and indulge in some free trial weeks before making a decision.
SKIMP on free weights.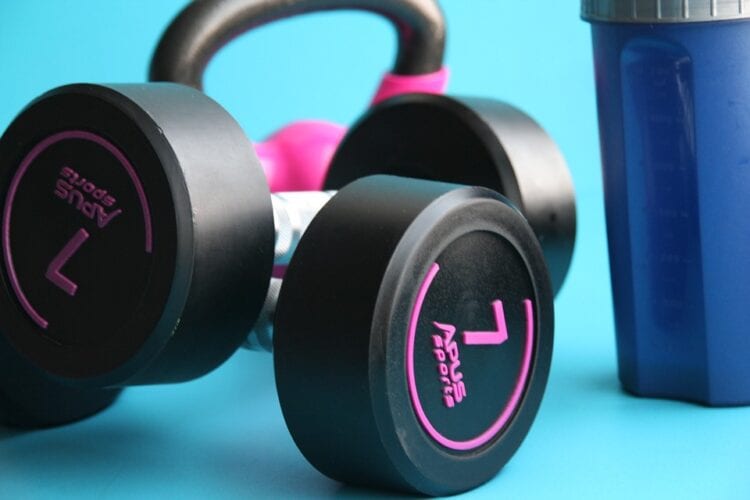 If you're starting an at-home workout routine, don't splurge on the equipment. Walmart has a wide assortment of dumbbells for super low prices, so you can tone up those arms without having to spend a fortune. To help you get a jump-start on your home workout routine, check out where to stream fitness classes online.
SPLURGE on healthy food.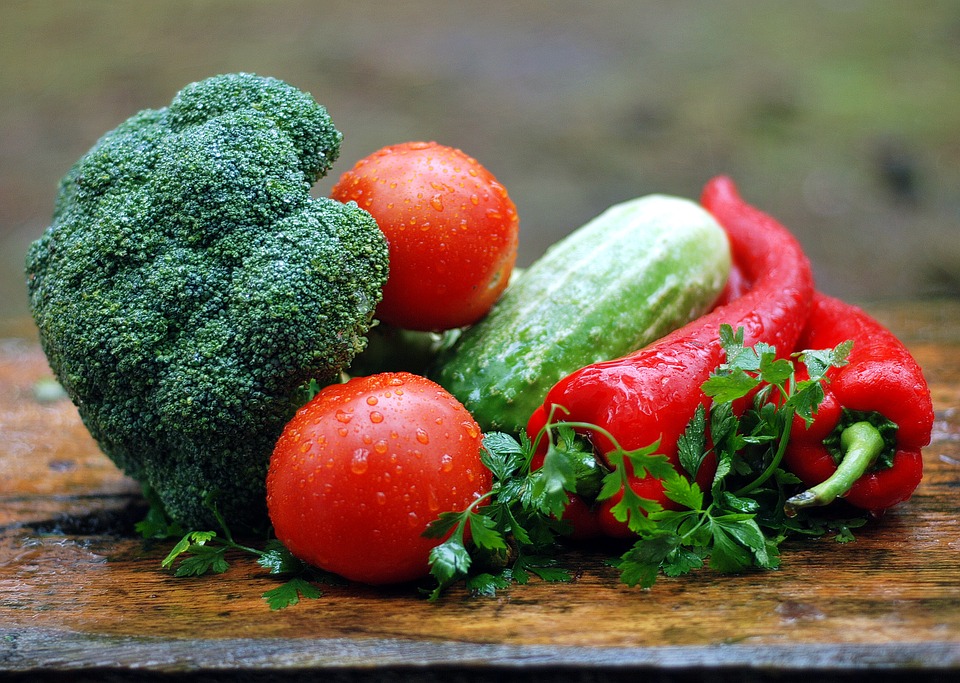 Sadly, it can take a lot less money and effort to stuff yourself with junk food than to eat healthy, but if your New Year's resolution is to get in shape, you're going to need to splurge on the good stuff. Check out this clean eating grocery list from Skinny Ms. if you need some inspiration and meal ideas. And make sure to read our interview with personal trainer Lilly Polivoda on her eight favorite ways to eat healthy on a budget.
SKIMP on fitness trackers.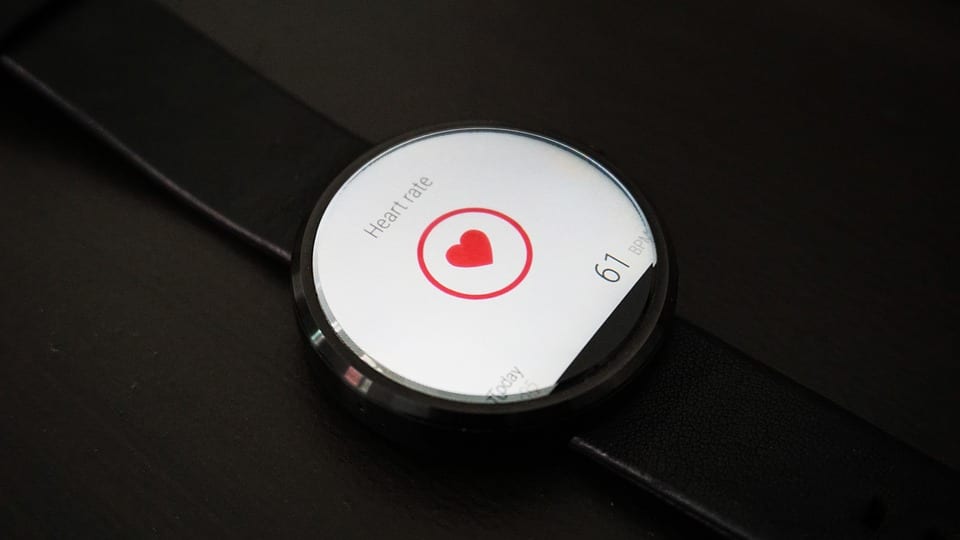 If you weren't lucky enough to find a Fitbit from Santa in your stocking this year, you might be considering shelling out for one on your own. But before you drop the money, you should try out one of the free (or dirt cheap) smartphone fitness trackers, which can track everything from daily steps and calories consumed to your current heart rate and biking mileage! Check out this list from PC Mag of the 25 best fitness apps, and get yourself off the couch in 2017.
What was your New Years resolution? Let us know in the comments!
Related coupons: