5 Reasons Why You Should Visit Dubai in 2015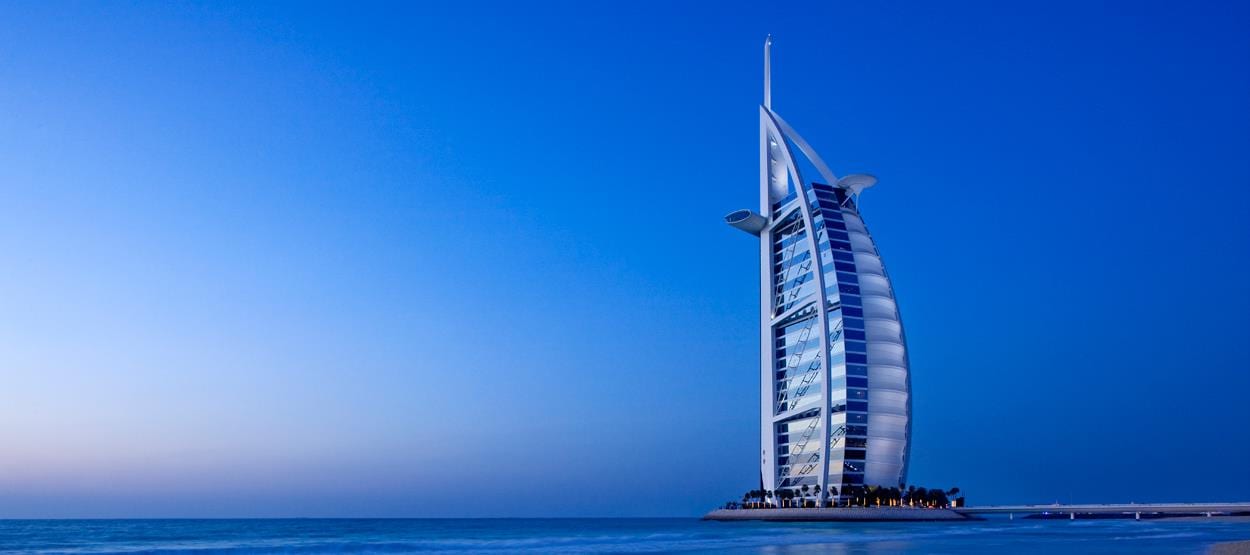 I was fortunate enough to make use of Etihad's now-infamous $200 mistake fares to Abu Dhabi that I purchased on Christmas Day this past weekend.  Looking back on what amounts to a whirlwind 60-hour "sampling platter" of what to do in Dubai and Abu Dhabi, I can say that the United Arab Emirates (the country that hosts both Abu Dhabi and Dubai) is a top-tier vacation destination.  Here are 5 reasons why.
1.  There's Not a Bad Hotel in Either City
The benefits of essentially building a world-class tourism and business destination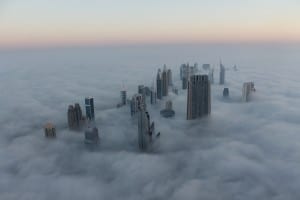 in 15 years means that there aren't many bad hotels in Abu Dhabi or Dubai.  In fact, most of them are 4 or 5-star.  While Dubai may be the second-most expensive city to stay in, there are deals to be had.  I saw rates between $250 and $350 for the best hotels in the city (think Grand Hyatts and brand-new Marriotts), and decided to do a bit of gambling and use my favorite site: Hotwire.
For my two nights in Dubai, I stayed at the Rotana Al Murooj, which turns out to be right next to the Dubai Mall and the world's tallest building, the Burj Khalifa.  As luck would have it, my one night staying on Yas Island in Abu Dhabi was also spent at a Rotana.  The average per-night rate for 3 nights was around $150.  And while I had never heard of the Rotana chain before I stayed there, I can say that they are on-par with any 4 or 5 star business hotel in the States, like a Grand Hyatt.
2.  Transportation is Cheap
I wouldn't call Dubai the most walkable city, but to get across town, the cheapest option would be taking the fully-automated Dubai Metro.  Running for 30 miles along the main highway in Dubai, the metro is incredibly clean, the stations as fancy as international airport terminals, and allows you to walk straight into major tourist attractions like the Mall of the Emirates (hosting Ski Dubai) or the Dubai Mall (which is where you enter the Burj Khalifa and visit the Dubai Aquarium).
If you choose to take a taxi places, that is also reasonably cheap, thanks to inexpensive gasoline.  We cabbed it between Dubai and Abu Dhabi, about an hour and a half drive, and the fare was around $80 each way.  Cabs within the city won't cost you more than $5 or $10.
3.  You'll Never Be Bored
We jammed a lot into two full days of tourism, but in Dubai, we were able to go up the world's tallest building, ski for two hours indoors, hug a penguin, visit an aquarium on a manmade island shaped like a palm frond, and have drinks at the top of the world's only 7-star hotel (the Burj al Arab), all in a day.  While you could easily spread these activities out over 4 or 5 days and have an amazing time, we still left things to do for our next visit.
In Abu Dhabi, we stayed on Yas Island, which is a man-made master planned tourism destination.  The main draw for us was Ferrari World, the world's largest indoor theme park with the world's fastest roller coaster, but there are more attractions, like the F1 race track and a $250 million dollar waterpark which is one of the best in the world (Yas Waterworld).  They even have a bike share program like New York and Chicago that allows you to get around!  Other sites include a brand-new mall (even relative to the other new malls in the Emirates), a beach, and a links-style golf course.
4.  You'll Never Miss the Food at Home
Not because local Emirati cuisine is so incredible, but because there's every restaurant here that you have at home.  No matter where you are reading this post from, if there's a chain restaurant in your town, it's also in Dubai.  There's even a Five Guys.  While this isn't necessarily a reason to go to Dubai, the fact is that other non-chain food is top notch as well.
5.  The Architecture Will Wow You
I'm admittedly an architecture junkie--big builds like Vegas casinos have always mesmerized me.  So, Dubai and Abu Dhabi are sort of dreamlands for me.  Between the amazing skyscrapers, the beautiful hotels, or the manmade islands that are entire cities themselves, there's no shortage of things to amaze you in the UAE.
Did anyone else grab a $200 mistake fare to Abu Dhabi?  Is the UAE on your travel itinerary in 2015?