5 Reliable Ways to Save at the Airport
I spend a lot of my time in the airport, flying over 100,000 in-seat miles a year. If you're a casual traveler, grabbing an overpriced beer or burger at an airport bar and grill isn't such a big deal. But …
---
I spend a lot of my time in the airport, flying over 100,000 in-seat miles a year. If you're a casual traveler, grabbing an overpriced beer or burger at an airport bar and grill isn't such a big deal. But if you travel as much as I do, buying a burger or a beer twice a week can really add up. Here are my favorite ways to save at the airport.
Buy Spirit tickets at the counter.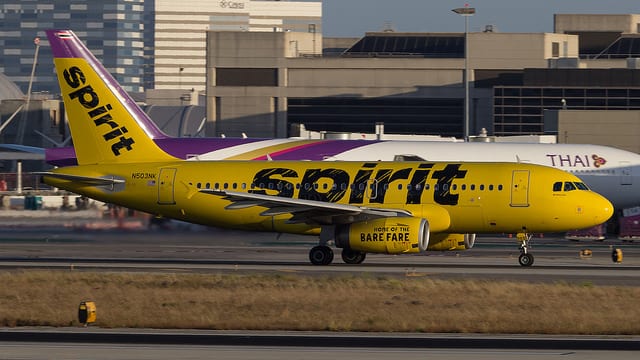 Why wait until after security to save? I've written about Spirit Airlines in the past, and even how to save money when flying them. My biggest tip is to buy your tickets at the airport if possible. Spirit charges an $18 fee each way for tickets bought online, which is a significant portion of already low ticket prices. In 2015, I scored a $36 round trip on Spirit from Chicago to Phoenix, Arizona by booking at the airport.
Use TSA Pre-Check.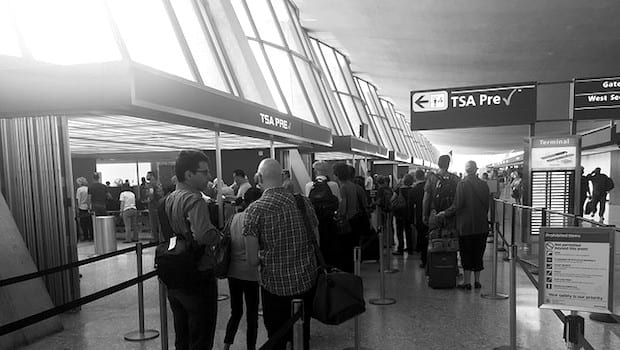 It's not all about saving money, you should be saving time as well. TSA Pre-Check is $85 (or $100 if you apply for Global Entry too), and it saves me from having to spend hours standing in line behind giant families and clueless tourists while I try to get to my gate. As an added bonus, it also reduces the time in which you must arrive at the airport, and you don't have to wake up at the crack of dawn to catch an early morning flight. You also don't spend idle time bored in the terminal where you're likely to spend money. Many credit cards pay you back for Global Entry or TSA Pre-Check, like the Chase Sapphire Reserve card.
One product you may be seeing more often is CLEAR, which is a biometric-scanned security process. Basically, it lets you skip the line of people before the TSA metal detectors, and you don't have to take out your ID. For some airports with notoriously long security lines, it could be worth it, but it's not as helpful as TSA Pre-Check in general. And at $179 a year (with frequent discounts on this price), it's not worth it to me, even as a frequent traveler.
Get lounge access.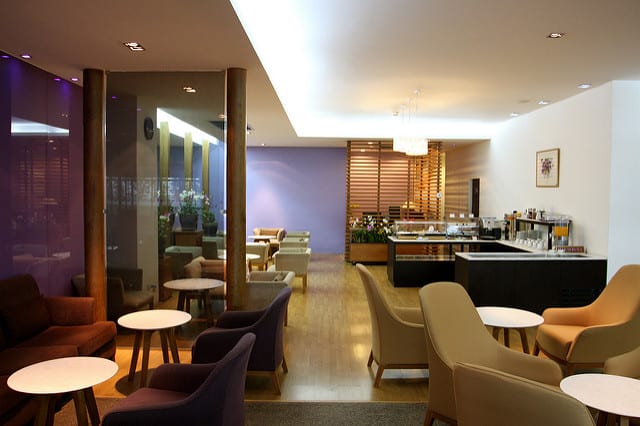 The cards I mentioned above also give you free Priority Pass membership, which grants you access to hundreds of airport lounges worldwide. Their footprint is sort of small in the U.S., but many major hubs have at least one lounge. These lounges offer light snacks, free alcoholic beverages, and a comfortable place to rest for your flight. Priority Pass has been adding restaurants lately, like the Timberline Grill in Denver's airport. The Amex Platinum card even has its own branded lounges called Centurion Lounges, which are definitely premium. They feature spas, wine walls, and celebrity chef designed food.
Bring your own snacks.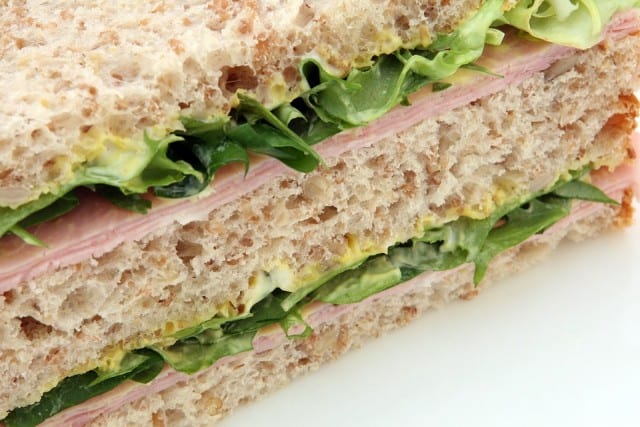 What's the simplest way to not spend money on airport food? Bring your own! While liquids are banned from going through security, food is not. Packing a brown bag lunch can really save you money in the boarding area. I like to pack energy bars for meal replacements and have an empty water bottle on hand to fill up on high-quality H2O for free.
Download the Kindle app for entertainment.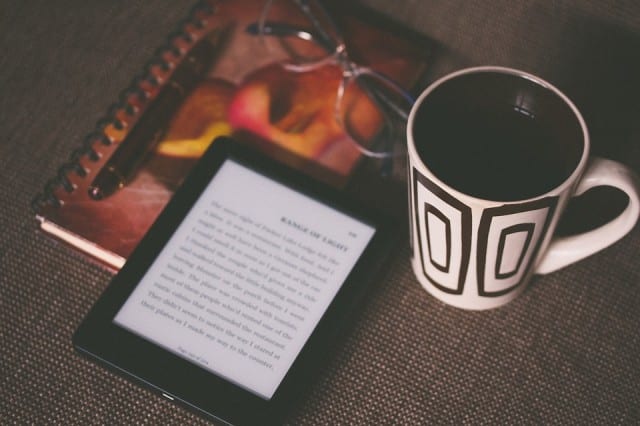 Don't pay rack rate for a magazine at the Hudson's store, bring your own reading material! The Kindle App works on all smartphones and offers up thousands of free books, including classic books in public domain. If you have IHG status, like from their credit card, you even get a free kindle book each month!
What are some of your favorite ways to save at the airport? Let me know below in the comments, or feel free to email me at mark@bradsdeals.com.