5 Ways to Save Money on Your Next Cruise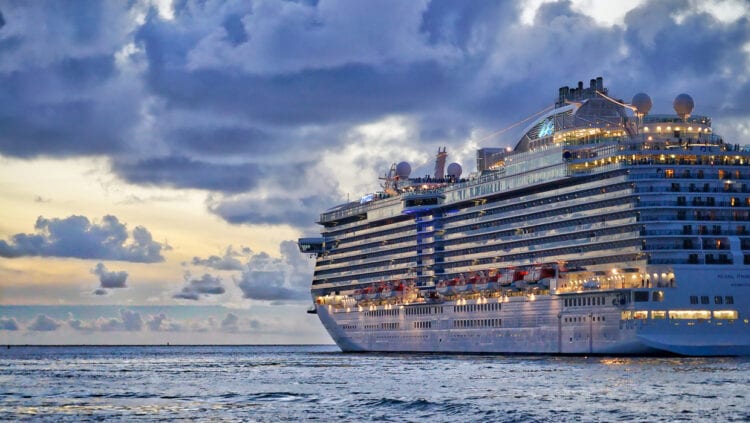 Cruises can be a great way to save money on a vacation- they're (mostly) all-inclusive, have tons of activities on board, and you only have to unpack once! Personally, I'm a big fan of the value of a cruise vacation. Here are some tips I use to save money when I'm at sea.

1.  Know the Liquor Rules
It's a rumor that cruises are "all-inclusive."  While you can eat in the main dining room and drink water and juice all week for free, if you enjoy the occasional adult beverage (or soda), the cost of your trip could skyrocket.  You're a captive audience onboard, so they'll charge you much more for an umbrella drink than the islands you're visiting.
If you can find a booking that gives you unlimited alcohol (yes, this exists), great.  Many cruise lines, including vacations bookable on Expedia, offer promotions that give you an unlimited beverage package free of charge. But, if not, know that you may be able to bring up to two 750 ml bottles of wine in your checked baggage onto the ship. Carnival Cruises and Princess Cruises allows one bottle, Royal Caribbean and Celebrity allows two bottles. Unfortunately, Norwegian Cruise Line does not allow any free bottles of wine on board. If you choose to bring more than the allotment, corkage fees apply.
Also, know that they do occasionally give away liquor during the cruise.  On my past cruises, I never missed an art show, because that meant free champagne.  If they think that somehow getting me buzzed may entice me to buy a Thomas Kinkaid lithograph, they're wrong.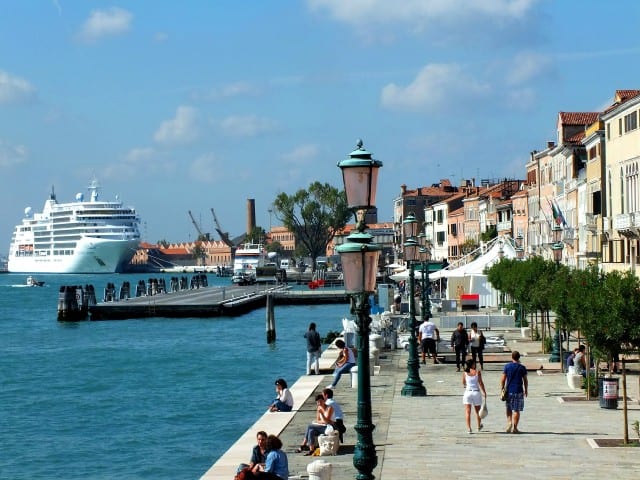 2.  Don't Book the Ship Shore Excursions
The ship will try to push shore excursions on you like crazy.  Don't bite!  They are usually at a minimum double the price of the exact same excursion you could book on shore, and with a better, more local guide.  I use TripAdvisor and Yelp to help me find the best guide.  CruiseCritic.com has some very helpful message boards to help you plan your whole cruise.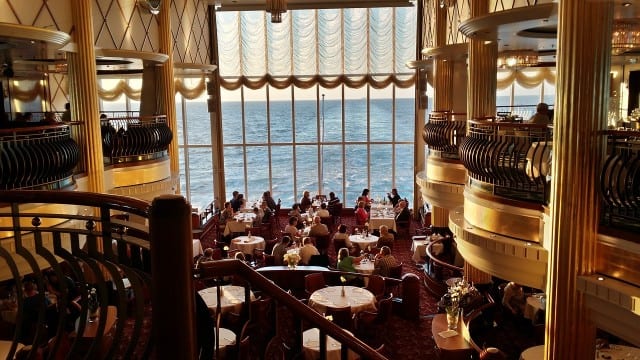 3.  Dine in the Main Restaurant
Many cruises have switched to a "freestyle" brand of cruising, meaning the days of tuxedoes at dinner and specific times to dine are largely over.  This is because many cruise ships have added "specialty" dining, which in exchange for a flat rate (usually between $5-$50), you can "plus" your dining to these admittedly delicious options.  However, that doesn't mean the dining room isn't still free. No cruise charges for food in the main dining room, so eat to your heart's content there.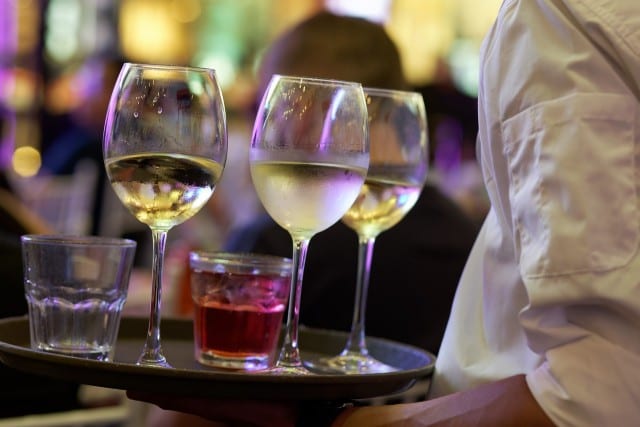 4.  Find Free Gratuities
You should never cut out the "optional" gratuities for your cabin steward or waiter during your cruise.  These folks work hard and unless there's an egregious lack of service, they deserve a gratuity.  However, some cruise bookers, like Expedia, offer free gratuities as an enticement to come aboard.
5.  The "Sales" Aren't Sales
One of the biggest scams on cruise ships and on shore are the jewelry shops that promote tax-free purchasing and big discounts.  I could go on and on about how diamonds' value are manufactured by a company who controls 90% of the market (and owns the shops that you visit on shore), but I don't want to bore you all.  If you love diamonds, you will most likely not find the best deal on earth on your cruise.  Companies build in the taxes into the prices that they charge you.
The onboard shops also charge you like crazy for a multitude of items.  If you absolutely must have that branded t-shirt, the cruise usually runs a "sale" on the last sea day.
Any veteran cruisers out there have more tips? Let us know in the comments!
Related cruise deals:
Related Coupons: