6 Lip Smackers to Buy Before They're Gone Forever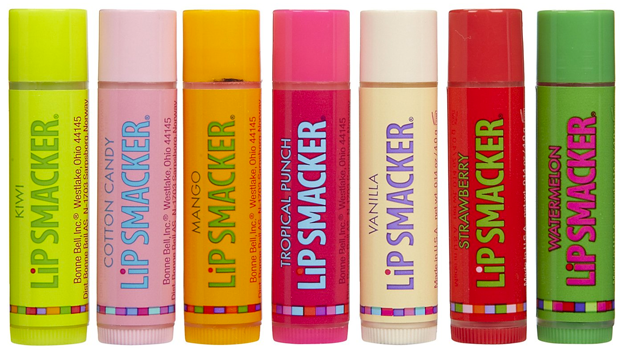 2/4/15 Update: Great news, '90s kids! Bonne Bell is reporting on their Facebook page that the Lip Smackers brand has been sold to another company and will continue to be sold in the United States. 
For many of us, mentioning Bonne Bell brings on a wave of nostalgia for junior high makeup experiments and half-used tubes of lip balm, but with the company shutting its doors, it's looking likely that Lip Smackers soon will be extinct.
In fact, Lip Smackers are already becoming hard to find in some corners, so we've pulled together a list of six of our favorite flavors and where you can find them - for now. In our research, we found that Target and a little-known (but known to us) site called Overstock Drugstore are your best bets for tracking down the best deals on the last of the lip glossers.
Disney sets are getting really hard to find, so we were a bit surprised to find this cute Disney trio featuring Minnie Mouse and Daisy Duck wasn't only in stock, it was also on sale!


The classic Lip Smackers Party Pack includes 8 tubes, and this 2-pack of party packs packs a punch (say that five times fast!) with the best value on the classic basic flavors, clocking in at just $1.09 per tube.
What can I say? It's simply a classic. Besides, who wouldn't want the delicious taste of Dr. Pepper lingering on their lips all day long? Like the Disney Trio above, this tube is also on sale.
It's a little more per tube than you'll find at Target, but it's tough to ignore the clip-on tube caps, and a Lip Smacker with SPF is a nice, skin-friendly bonus.
This set is basically sold out everywhere you would normally think to look, but a few Amazon sellers have a handful in stock, starting from $14.00 plus shipping. That price isn't likely to last long since all of the sellers we checked had very limited availability - so act fast if the combination of Frozen + Bonne Bell hits all the right buttons for you.
If the soda pop flavors were your catnip, this set of 8 different soda flavors is the one to get. It has the same per tube value as the Party Pack 2-pack above, so it's a great buy. Besides, I'm intrigued by Cherry Coke flavored Lip Smackers, aren't you? Grab a solo tube or two of the Dr. Pepper Lip Smackers mentioned above to complete your soda pop collection.
Related coupons: