Celebrate 7-Eleven Day with a Free Slurpee!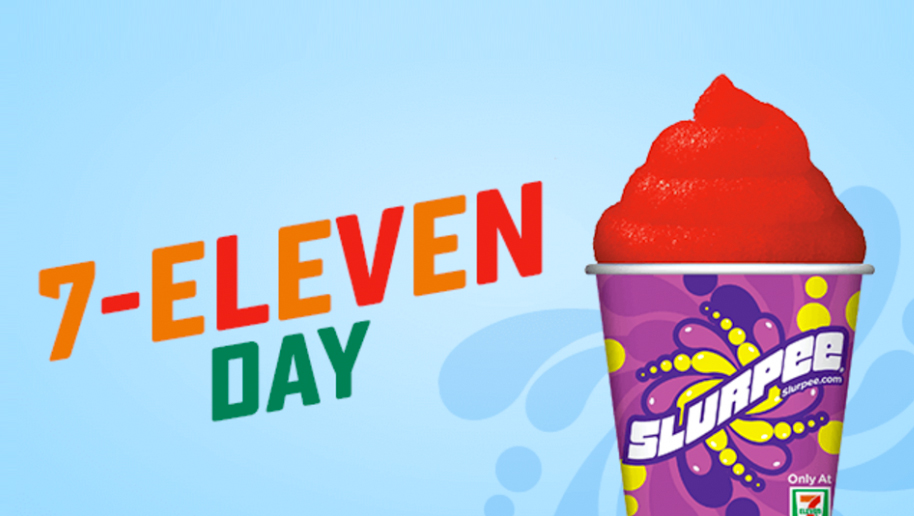 7-Eleven Day is one of our favorite fake holidays, because what could be better than a free Slurpee during a summer heatwave?
Make sure you treat yourself to a free small Slurpee from any participating 7-Eleven location this Thursday, July 11. (Get it? 7/11?) You can grab one anytime between 11 a.m. and 7 p.m. at participating locations—no coupon or purchase required. Use 7-Eleven's store locator to find your closest store.
You can celebrate with any flavor Slurpee, or give the limited-edition Cap'n Crunch Slurpee a try. Our sources tell us that it's bright blue and a bit fruity.
As usual, there are more freebies and deals available in the 7-Eleven mobile app. Throughout July, 7Rewards members can grab half-price Slurpees and Big Gulps from 4-8pm, rack up extra rewards for buying Doritos and Mountain Dew, or take advantage of a number of coupons. Plus, with the 7Rewards Loyalty Program. 7-Eleven lovers who scan the 7-Eleven mobile app with every purchase of a Big Gulp, Slurpee, or coffee will receive their seventh beverage for free.
Slurp up and enjoy!