Celebrate 7-Eleven Day (and 50 Years of Slurpees) with 11 Free Slurpees!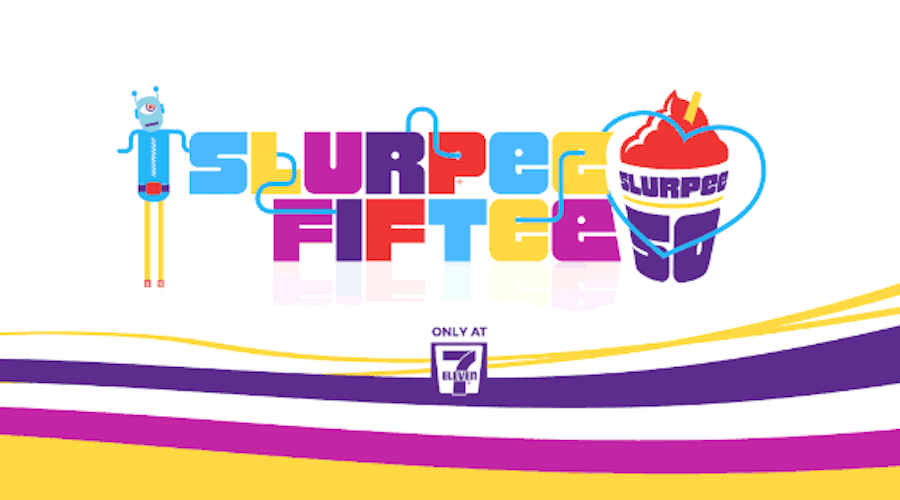 Happy 7-Eleven Day! In the heat of summer, a cold drink is always a welcome treat, so what could be better than a free Slurpee? In honor of both the 50th anniversary of the iconic frozen drink's conception AND 7-Eleven's 89th birthday, the convenience store is giving out freebies on 7/11/2016.
To kick off the celebration, make sure you treat yourself to a free small Slurpee from any participating 7-Eleven location tomorrow, July 11. You can grab one anytime between 11 a.m. and 7 p.m. at participating locations—no coupon or purchase required. Use 7-Eleven's store locator to find your closest store.
7-Eleven plans to hand out an estimated 90 million free Slurpees on its birthday. The company started giving out birthday Slurpees in 2002, but this is only the third year they've stretched out the tradition a full week.
"Every year, 7-Eleven Day gives us an opportunity to have some fun, say thank-you to our customers and celebrate our birthday Slurpee style," said Laura Gordon, 7-Eleven vice president of marketing and brand innovation. "This year is a big birthday for Slurpee, and a big year. One day, even one week, isn't enough so we began celebrating in January and plan to keep it up until the end of the year."
This year, "Slurpee Week" continues from July 12-18, and Slurpee lovers who buy seven frozen treats during that time and scan the 7-Eleven mobile app will get 11 coupons for free Slurpees (which must be redeemed by August 31, 2016).
Slurp up and enjoy!