4 Affordable Last Minute Summer Getaways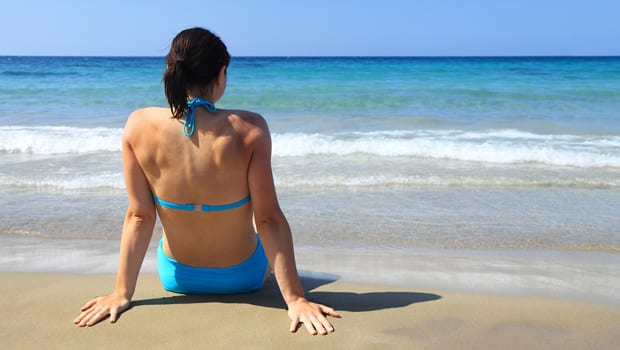 As we work our way into August it's hard to believe that the summer is almost over.  For some, the kids will start heading back to school, but before that happens this is the perfect time for a last minute summer getaway. When I was growing up I was always busy throughout the summer. I was hustling between baseball practice, summer camp and everything else that kept me busy and out of my parent's hair. By the time August rolled around things usually started settling down and we had a chance to escape for our summer vacation.  It was one of my favorite times of the year because it gave us a chance to unwind and enjoy time together as a family. If you have been thinking about getting out of town for a few days before the summer is over then here are some great destination ideas as well as how to get there and stay for a little less money.
Yellowstone National Park
If you love the great outdoors and enjoy all different kinds of wildlife then you need to make your way to Yellowstone National Park.  Situated in Wyoming, Montana and Idaho, Yellowstone is easily accessible by car for most of us that live in the western half of the United States. Being able to watch the Old Faithful geyser erupt or witnessing a buffalo come within yards of your car will leave you with years of memories to share. Getting there There are a couple of options when it comes to actually arriving at Yellowstone National Park.  You can fly into West Yellowstone Regional Airport which is just two miles away from the west entrance to the park.  The biggest downside to this is that the airport is only serviced by Delta Connection/SkyWest through Salt Lake City. Another option would be to fly into Jackson Hole Airport on either American Airlines, Delta, Frontier or United.  For those of us with airline miles to use this is the best option.    Right now the Frontier Airlines credit card is offering 40,000 miles when you spend $500 in the first 90 days.  Round trip tickets within the United States start at just 20,000 miles which means two of you could be flying for just $22.40 in fees/taxes. Jackson Hole, WY is located a little over 50 miles from the southern entrance to Yellowstone, but you will get the chance to drive on the scenic highway through Grand Teton Nation Park.  I have done this drive before and it is amazing. Where to stay A trip to Yellowstone National park isn't really complete without camping (for some of you it can be glamping) for at least one night.  Yellowstone has some amazing campgrounds that will have you nestled deep in the woods where you are sure to see plenty of wildlife.  A popular location is Slough Creek Campground which is in the northwest part of the park located off of the Lamar River Valley.  If you are into fly-fishing then this is the place to be as it located on one of the parks best fly-fishing tributaries. If you are looking for a little more luxury, but still want the camping feel then Yellowstone Under Canvas might be right for you.  You have three options of arrangements.  First is a basic tipi which is perfect for the budget conscious person that still wants more of the glamping experience.  Next is a deluxe tent which also includes an adjacent bathroom, raised wooden floor and a patio to enjoy the landscapes.  Finally you can choose the luxury tent which is the true meaning of glamping.  The luxury tent includes everything from the deluxe, but also comes with bathroom within the tent, a separate bedroom to go along with a lounge area.  The luxury suite is also in a more secluded area.  Prices for Yellowstone Under Canvas start at just $95 per night. If you are looking for a hotel you're not going to have a lot of option in terms of major chains.  If you have IHG Reward points that you are looking to use you can stay at the Holiday Inn Cody at Buffalo Bill Village.  A one night stay will cost you 35,000 IHG Reward points and right now you can get a 60% bonus when you purchase 10,000 or more points. Another option would be River Rock Lodge at  Big Sky.  Located less than 50 miles from the west Yellowstone entrance it allows you to not only experience everything the park has to offer, but also Big Sky country.  Rate start at just $169 during the summer season.
Chicago
Chicago is one of the most exciting cities in the US.  With a plethora of different bars and restaurants within walking distance to most hotels, your choices will be endless.  No summer trip to Chicago is complete without a visit to see the Cubs play at Wrigley Field (US Cellular Field if you prefer the other team) or a trip to one of the many museums that the city offers.  If you are looking for a laugh or two make sure you check out a show at Second City. I personally lived in Chicago for five years and there is so much that I never got the chance to do.  I can promise you that any vacation to the Windy City will be full of excitement and leave you wanting more. Getting there Chicago is serviced by two major airports, Chicago Midway and Chicago O'Hare.  Each of these airports have flights from pretty much every major airline. Where to stay Chicago has an endless supply of hotels to choose from.  You will be able to choose from major chains like Hyatt, Hilton or Starwood properties.  Starwood currently has a promotion going on right now where you pay your birth year for the second and third nights of your stay at select properties.  I was born in 1981 which means I would pay normal price for the first night and then the next two nights would be just $81 each.  A couple of the participating hotels are the Westin Michigan Avenue Chicago or Four Points by Sheraton Magnificent Mile. If you have an allegiance to Marriott then this might be the perfect time to pick up the Marriott Rewards Premier credit card.  You will receive 70,000 points when you sign up and spend $2,000 within the first three months, plus you will also receive a free night (category 1-4) as soon as you're account is approved.  With your 70,000 point signup bonus you could get two free nights at The Courtyard Chicago River North, which is just steps from some of the cities best shopping. If large chain hotels are not your cup of tea then there are small boutique hotels scattered all throughout the city. A great option is MileNorth Hotel which has a very boutique feel even though it offers 213 rooms.  Located just steps away from the magnificent mile or Michigan Avenue this hotel starts at a very reasonable $110 per night for a double room.  While staying at MileNorth Hotel make sure you have a drink on their rooftop patio which offers some of the best views of downtown Chicago. The Allerton Hotel is another option for those of you that want to be right in the heart of the city.  Just steps away from the cities best shopping areas The Allerton Hotel offers its guests the feeling of being back in the 1920's with their elegant interior design.  Rates at The Allerton Hotel start at just $137. Another great suggestion is to checkout daily deal websites like Groupon and Living Social.  I frequently find great deals for Chicago hotels both off the Magnificent Mile and also other parts of the city.
Virginia Beach, VA
If you are looking for a beach vacation this summer, you could head to south beach in Miami, but it probably won't be very friendly on your wallet.  A great alternative is Virginia Beach, VA where you will find miles of white sandy beaches and their famous three mile long boardwalk.  With plenty of food options and amusement available for the kids.  Make sure you stop by Cape Henry Lighthouse where you will get amazing views of the Chesapeake Bay. Getting there Getting to Virginia Beach is fairly easy if you fly into Norfolk International Airport. You will be only a short 20 minute drive to the beach and Norfolk International Airport serves most major US airlines. Where to stay Virginia Beach offers plenty of option for where to stay.  You can opt for a hotel, bed & breakfast or maybe a beach vacation home if the extended family will be along for the trip as well.  If you are hoping to stay right on the beach then you might need to open up your wallet a little.  However if you don't mind staying a short mile away then you can get a great deal at the DoubleTree by Hilton Virginia Beach.  Prices on Hotels.com start at just $143, and you can score 10% off with coupon code HTL2014 on rates over $150.  Hilton also offers two free weekend nights when you sign up for the Citi Hilton HHonors Reserve credit card and spend $2,500 in the first four months. If you are planning a more low-key romantic weekend then you could stay at Barclay Cottage bed and breakfast.  Located just a few blocks off the beach it has an ideal location.  Rooms start at just $170 per night.
Mackinac Island
Anyone from the upper Midwest is well aware of how beautiful Michigan can be.  My wife's parents are from Michigan and are always telling us about the trips they would take to Mackinac Island when they were growing up.  Rated as one of the top ten islands in the world by Condé Nast Traveler makes this a must for vacationers.  The island is home to Mackinac Island State Park which is Michigan's first state park. While you are there make sure you take a tour of the island by one of the many horse-drawn carriages. Make sure you don't head home before you pick up some Mackinac Island fudge. Getting there The easiest way to get to Mackinac Island would be through Pellston Airport which is a short 15 miles from the fairy station that will take you onto the island.  Pellston Airport is serviced only by Delta Airlines. Where to stay Staying at the Grand Hotel might not be an option for those of us that are budget conscious since rooms can go for $400 or more, but a more reasonable option would be Chippewa Hotel Waterfront.  Not only will you have amazing harbor view, but you will also be surrounded by shopping and right next to the marina.  Room rates start at just $180. If staying on the island itself isn't all that important to you then a great budget option would be to rent out a home on the mainland from Airbnb.  These homes start at just $120.
Wrapping it up
The summer might be coming to an end, but there is still plenty of time left to plan your summer getaway.  Weather you are looking to take in the big city sights or want a relaxing beach vacation there is something available for everyone's budget.
Related Coupons: