Amazon Launches Their Annual Black Friday Countdown with Deals Available Now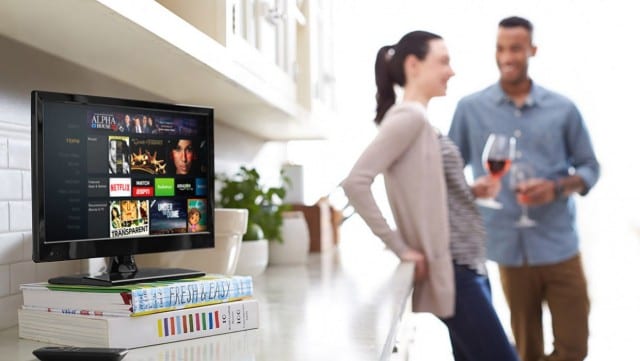 We've covered Black Friday here at Brad's Deals for years, but one site that has always hosted the most confusing sale is Amazon. Per a press release from BusinessWire, Amazon has launched once again its Black Friday site, but the Black Friday deals start today.
"We're excited to officially kickoff another holiday season, bringing customers better deals than ever before on everything they'll need – from electronics and toys to clothing, home essentials and more," said Doug Herrington, Senior Vice President of North American Retail at Amazon.
Starting today, you'll be able to start saving up to 30% on toys like Tickle Me Elmo ($19.99), but we can't help but be unimpressed once again. The sale is random, with deals for everything from apple corers to webcams and iTunes gift cards.
Now, that's not to say that on actual Black Friday, Amazon won't have amazing deals. It will, as it does every year. Over here at Brad's Deals, we like to think we have a certain Spidey-sense for when a company is using a holiday to justify a less-than-stellar sale.
Now, the way that visitors may shop at Amazon is evolving from year's past. You'll see Alexa-exclusive deals (I nabbed a $25 credit for a $25 purchase earlier this year) where you order by voice. The Amazon App is able to scan barcodes in stores worldwide to watch for price alerts on Amazon, and can even scan barcodes on shipped packages to your home, so you don't have to open them for gift wrapping. And of course, it makes sense to have Amazon Prime to take advantage of the very best discounts.
Delivery is changing too, with what Amazon is calling "Amazon Key."
"Amazon Key gives customers peace of mind knowing their orders have been safely delivered to their homes and are waiting for them when they walk through their doors," said Peter Larsen, Vice President of Delivery Technology, Amazon. "Now, Prime members can select in-home delivery and conveniently see their packages being delivered right from their mobile phones."
Using a $249 kit, but free after that for Prime members, shoppers can have packages securely delivered inside their homes through this service. The system uses cameras and one-time entry access to ensure that package delivery doesn't compromise the security of your home. Other services like Rover and Merry Maids will begin using the service in the 37 launch cities on November 8th.
Overall, we recommend starting to track the items you'd like to purchase on actual Black Friday, and check back on our site to make sure you're always getting the best pricing (Amazon is not always the best option).