Amazon Will Give You $15 To Try Amazon Cash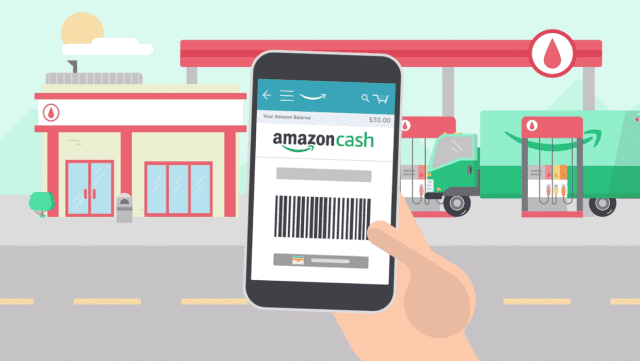 Amazon just raised the price of Prime by $20, but you can take back $15 of your hard-earned dollars when you take advantage of this Amazon Cash promotion by July 31, 2018.
Indeed, Amazon is currently running a promotion to introduce shoppers to Amazon Cash, and they'll give you a $15 credit toward your next purchase just to check it out. Here's everything you need to know.
What is Amazon Cash?
In a nutshell, Amazon Cash is a program that lets you add money to your Amazon Gift Card Balance at participating brick and mortar stores. At most locations, the cashier will scan your Amazon Cash barcode, ask how much you want to add to your account, and that's pretty much all there is to it.
While it's easy enough to replenish your balance online, it's an especially handy option if you want to use cash instead of a debit or credit card. It also means you never actually need to give Amazon a debit or credit card number.
How to get a $15 credit for using Amazon Cash
Step 1: Get your Amazon Cash barcode.
Step 2: Visit a participating store (see our list below) and tell the cashier you'd like to load $60 or more into your account using Amazon Cash.
Step 3: Pay with cash, credit, or debit.
That's it! Keep in mind that this offer is limited to first-time Amazon Cash users and you'll need to use the credit by July 31, 2018 or lose it forever. It's also strictly a brick-and-mortar thing – you won't be able to cash in unless you actually walk into a store. You can read up on all of the fine print here.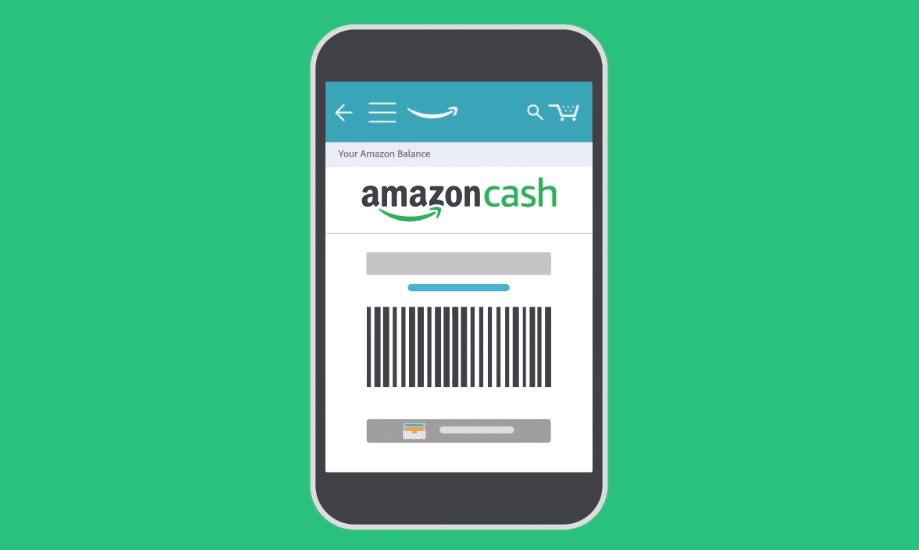 Important Note #1: The credit works much like the digital credits that Prime members can collect for opting out of 2-day shipping. That means that while you won't see the $15 credit reflected in your account balance, it will be automatically applied to your next purchase. Add a qualifying item to your cart and you should see a $15 discount applied to your total.
Important Note #2: If you're giving this a try at your local 7-Eleven store, the rules are going to be slightly different. You'll only need to load $30 onto the card to get a credit, but the maximum credit is only – wait for it – $7.11. So if you want the $15 credit, you'll find another participating merchant. On the other hand, if $60 is outside of your budget, you can still cash in with 7-Eleven's $30 threshold. More details on the 7-Eleven promo here.
Which stores participate in Amazon Cash?
As of May 16, 2018, the following stores participate in the Amazon Cash program:
7-Eleven (participating locations only, see our note above about the 7-Eleven exclusive promo)
APlus
Boost Mobile
CVS Pharmacy (excluding Target locations)
Casey's General Store
D&W Fresh Market
Family Fare Supermarkets
Fred's Pharmacy
GameStop
Holiday Stationstores
Kum & Go
Kwik Trip
Royal Farms
Sheetz
Speedway
VG's Grocery
Wegmans
Amazon Cash is also available in Puerto Rico, and you can see those participating stores here.
Pro-tip: Pay with a credit card to rack up rewards.
You were going to spend this money anyway, so you might as well grab a few extra airline miles, hotel points, or cash back from your favorite card, right? Make your spending work for you!
How will you spend your free $15 Amazon credit?