BREAKING NEWS: Amazon Just Announced Free Holiday Shipping with No Minimum Purchase!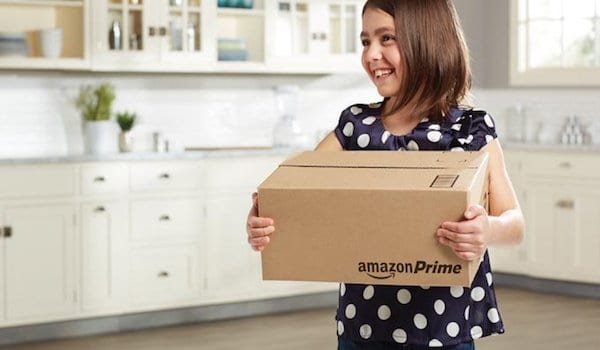 Amazon dropped a holiday shopping bombshell on us this morning with the announcement that they're dropping the $25 minimum purchase requirement for free shipping for the holiday shopping season, effective immediately. 
No minimum purchase or Prime membership is required.
Normally, Amazon requires a $25 minimum purchase to unlock free shipping if you're not a Prime subscriber. They've never dropped the minimum purchase requirement entirely before, so this is a very big deal that signals Amazon is ready to play ball with competitors Walmart and Target.
The free shipping offer also applies to Amazon's Early Black Friday Deals, which are running now.
What's in the fine print?
The press release is very vague with the details, saying only that "Amazon customers can enjoy free shipping with no minimum purchase amount on orders that will arrive in time for the Christmas holiday."
We believe that the free shipping offer will be for standard shipping (5-8 business days), not the free 2-day shipping that Prime members enjoy. It also is very likely to be limited to items sold and shipped by Amazon, meaning that third party sellers will still be charging shipping.
"This holiday, customers can enjoy free shipping with no minimum purchase amount on orders that will arrive in time for Christmas, including items from Amazon's expertly curated Gift Guides across electronics, fashion, home and toys," said Doug Herrington, Senior Vice President of North American Retail at Amazon.
"With hundreds of millions of items available for free shipping to all Amazon customers and more than three million items available with Prime FREE Same-Day Delivery, customers can enjoy the largest selection of items that are fast and free."
Prime membership still has its perks.
Amazon is never one to roll out an offer without also making it sweeter for their Amazon Prime subscribers, so they're also stepping up with free same-day delivery on more than 3 million items for Prime members. Same-day delivery is available in more than 8,000 cities and towns nationwide.
Related Amazon Deals: