Amazon Payments: An Easy Way To Earn Your Credit Card Bonus Miles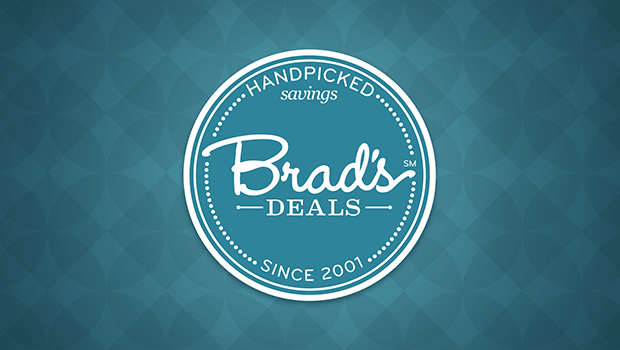 Many rewards credit cards offer extra incentives for reaching certain spending limits after you sign up. We're always raving about the Chase British Airways Visa, which gets you 50,000 bonus miles after spending $20,000 in the first year, or the popular Chase Sapphire Preferred, which gives a 40,000 point bonus for spending $3,000 within 3 months. While these bonuses are lucrative, it can be difficult to hit these spending thresholds in short periods of time.
This is where Amazon Payments can help. By creating an Amazon Payments account, you're able to regularly "charge" your credit card to get closer to your spending threshold, without having to actually spend thousands of dollars on purchases.
Here's how it works:
Create an Amazon Payments account:  This is an account that allows you to send payments to other users, with no extra fees or charges. You'll want to sign up for your own account, and also sign up a separate account under a spouse's or partner's name.
Send a Payment: Your account has a "send money" section, where you'll enter the name of the recipient (your spouse), whether the payment is for "goods/services" or a "cash advance" (select the "good/services" option to avoid pesky cash advance fees), the amount of payment (ie. $100), and the credit card that you're using to "pay" the recipient.  Basically, you're "paying" your spouse $100, which is being charged to your credit card.
Confirm Your Funds: Once you submit the payment, your credit card will be charged the $100, just like any other purchase, and the $100 payment will be deposited in your spouse's Amazon Payments ("AP") account. After a few days, your spouse's AP account will show a balance of $100.
Withdraw The Money: Your spouse can then withdraw the $100 from their AP account back into your normal bank account. They'll have to enter the bank account information, and once Amazon Payments verifies it, that same $100 you charged to your credit card will be deposited right back in your checking account. You're now $100 closer to reaching your spending threshold, without actually having to spend any money!
Important Tips and Tricks:
Use everything in your own name: Amazon Payments allows a sender to use their credit card to pay a recipient. That means you, as the sender, should be using a credit card under your own name. Likewise, you're sending the money to a recipient, who is accepting the money into a bank account under their own name. If it looks like the sender and recipient are the same individual, Amazon Payments won't let the transaction go through.
Example: A Smith uses her credit card to pay her husband, B Smith. Then, B tries to withdraw the money to their bank account under the name "A and B Smith". Amazon Payments might not let this go through, since A Smith's name appears on the "sender" side, as well as the "recipient" side. If B enters his bank account information using only his name, he won't have a problem.
Send small denominations: Senders are allowed to send a total of $1,000 per month. However, it's better to break your payments up into a smaller $100-$200 denominations. If you try to send a $1,000 lump sum to your spouse every month, there's a chance Amazon Payments will delay the transaction, or may even cancel it, because it looks like you're repeatedly "maxing out" your account.
Be Patient: It takes time for Amazon Payments to verify the AP accounts, credit card and bank account information, etc. So don't be surprised if there's a lag in the funds showing up in your spouse's account. You'll see that your credit card has been charged $100, but it'll still be a few days until that $100 lands in your spouse's Amazon Payments account. After your spouse withdraws it, it'll be another few days for the same $100 to finally show back up in your bank account.
Important Note: Amazon Payments has traditionally not charged any fees for these transactions, but currently, they've implemented a fee scheduled that varies by the amount of money you're transferring, and how frequently you use their service. Make sure you know the fees being charged to determine if it's worth it!
Take the best online coupons and deals with you on the go! Download the newly updated Brad's Deals iPhone app today.