Amazon Prime Members Get Free One-Day Shipping for the Holidays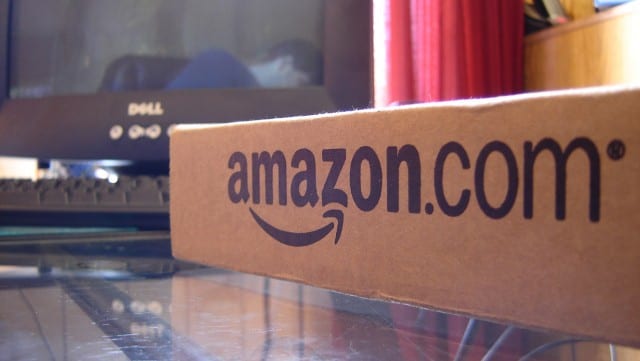 As if Prime members weren't already spoiled enough with two-day shipping on most deliveries, Amazon has announced an even better gift for holiday shoppers. If you're running out of time to get your gifts delivered in time for Christmas, you're in luck.
It sneaks up on us every year. You think you have months to get your holiday shopping done and then you realize Christmas is less than a couple of weeks away. Although you might be safe as an Amazon Prime member using the two-day free shipping, you have yet another option.
Amazon recently announced that your Prime membership is now eligible for free same day delivery and free one-day shipping to more than 8,000 cities and towns (up from 5,000). Unfortunately, this isn't permanent so don't plan on getting free one-day shipping for Valentine's Day, but you can take advantage of the speedier delivery on orders until December 23. If you happen to be lucky enough to live in a same-day delivery market, you can order up to 9:30 a.m. local time on December 24.

According to Amazon, you aren't alone. There are lots of late shoppers. "In fact, in 2016, the last Prime Free Same-Day order from Amazon.com delivered in time for Christmas was ordered at 10:23 a.m. on Christmas Eve. The order included Venum Contender Boxing Gloves, and was delivered to a Prime member in Richmond, Virginia at 2:42 p.m. – the very same day, for free." Hopefully, you aren't waiting for Christmas Eve to finish your holiday shopping, though.
Your order does need to be at least $35, but with over 100 million products that qualify, it shouldn't be difficult to fill up your cart.
If you still haven't decided if Prime is worth paying for, keep in mind that same day delivery typically costs $8.99 plus $0.99 per item for non-Prime members. Also, there are 20+ other perks you get with Prime membership. If you want to try it out, this might be a good time to take advantage of Prime free for 30 days – you get two-day, one-day and same-day shipping free.
Cover photo: Flickr.com/Andy Melton