Everything You Need to Know about Amazon Prime Music (+11 Free Streaming Music Alternatives)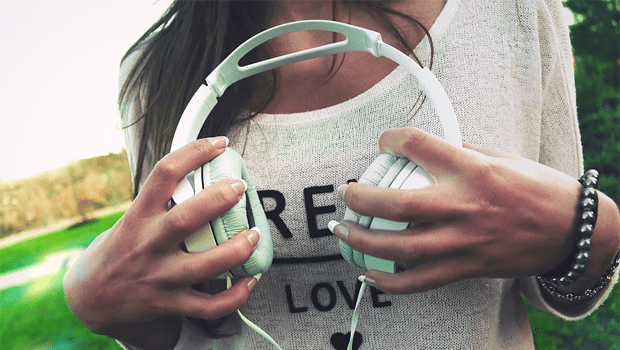 The first time I launched the new Amazon Prime Music service, I quickly zeroed in on the 50 Great '90s Alternative Songs playlist. I instantly was transported back to my freshman year of college, when I discovered there was more to music than pop, when Seattle grunge was just coming into its own and a flannel shirt was the fashion du jour. It's basically my happy place.

Maybe that's saying a little too much about how old I am, but it's also the kind of experience that Amazon delivers with its latest offering for Prime subscribers - an ad-free streaming music library with a user-friendly interface that caters incredibly well to whatever you're in the mood for. With "over a million songs and hundreds of playlists" to choose from, free access to such a deep music library is a great perk that increases the attractiveness of a Prime account. Users can also listen to individual songs and albums.
Something that Amazon has learned to do very well over the years is recommend products that are similar or that have affinities with the item you're considering. Take that recommendation engine, apply it to the music you've listened to and you've got a service that recommends artists and albums you should check out, much like Pandora. Unlike Pandora, however, you can download songs to mobile devices for offline listening. As someone without an extensive mp3 library, this promises to make finding music for my long training runs a lot easier on my Android phone's data package. Expect those personalized recommendations to be a mix of both free streaming music and tracks and albums you'll need to pay for if you want to have a listen.
In a very unscientific poll of friends, family and my Brad's Deals cohorts, reviews were on the positive side of lukewarm. Michael Ahene, Contributing Tech Editor for Brad's Deals, pointed out that the library currently doesn't include anything from Universal Music Group. "So you can't stream any free Lady GaGa or Jay-Z," Michael told me. Also missing are current megastars like Kanye West, Katy Perry, Sting, Rihanna, Robin Thicke and Taylor Swift. "On the bright side, you can stream all the Nickelback you want while you shop on Amazon." (The Verge notes that Amazon is in talks with Universal and very badly wants to add them to the mix, so that gaping hole in the selection may be filled sooner than you think.)
Likewise, you're unlikely to find many new releases here, though you can buy new albums to add them to your digital library along side those well-curated playlists. The lack of new releases is also a common complaint with Prime Video, where new releases are generally available to rent or buy but won't be streaming for free anytime soon. "We're not claiming to have full coverage at this time," Steve Boom, Amazon's vice president of digital music, told the LA Times, adding that new music will be added monthly. And lest you think that Prime Music is going to be little better than your Dad's oldies station, there are plenty of 2013 releases in the mix.
Michael also pointed out exactly how pale Prime Music looks compared to Apple's own offerings. "Prime Music is also coming on the heels of Apple's Beats acquisition. Beats had just launched their music streaming service, which is now Apple's music streaming service, meaning Apple now has a multi-platform streaming audio buffet that isn't tied to (terrible) iTunes and is already packaged with HP, HTC and other non-Apple devices. Amazon isn't offering enough innovation now, nor are they hinting at anything down the road that will be able to compete with whatever Apple/Beats' tractor-trailer loads of money will come up with, so I'd just look at Prime Music as another perk to being a Prime member, but in no way a game changer, Spotify replacement or anything akin to the next generation of music streaming."
Not to mention that while Prime Music is boasting "over a million songs", Spotify and Rdio both have more than 20 million tracks, making the Prime music library rather slight in comparison. Spotify also features exclusive tracks from artists like Led Zeppelin, while Amazon doesn't have any exclusive music at all. However, if the evolution of Prime Video is any indication, we'd expect Amazon to be coming up with its own exclusive musical content fairly soon.
The bottom line? Prime Music is a nice addition to the suite of services available to Amazon Prime members, and certainly sweetens the deal if you were on the fence about the recent price hike, but it's hardly groundbreaking and while it may overtake smaller competitors it doesn't seem likely to be competitive with slicker, more popular services like Spotify.
Perhaps the biggest hurdle is that you must have Amazon Prime in the first place, which comes with a $99 annual membership fee. You can check out Prime Music for free with a 30-day free trial of Amazon Prime if you're not already a member but are considering it. While I find the free 2-day shipping indispensable and enjoy the free video library quite a lot, Prime doesn't make sense for everyone, and with a plethora of free music streaming alternatives out there we wouldn't recommend signing up just to listen to some tunes. So we also asked our informal panel for their favorite free music streaming services and put together a list for those who don't subscribe and don't plan to anytime soon.
Pandora has always been great as a tool for discovering new music. Although it doesn't allow you to chose specifically which songs to stream, it uses something called the Music Genome Project to analyze 400 different aspects of any particular song and tailors your stations around which songs you up-vote and down-vote. Pandora's overall library is about 800,000 songs.
In terms of both depth and quality of music library, Spotify is hard to beat - the service offers about 20 million streaming tracks. At $9.99 per month, it's one of the more expensive options, but its massive library, social sharing features, and offline-capable mobile apps do a lot to justify the price.
iHeartRadio is the digital arm of Clear Channel's radio empire. It allows users to stream live FM radio stations as well as build custom stations based on likes and dislikes (similar to Pandora). It's also worth noting iHeartRadio is one of the fastest growing digital services in internet history, so you'll be hearing more about it going forward.
iTunes Radio was seamlessly built in to iOS 7's Music app, making it the best way to stream programmed radio stations on an iOS device (think Apple's version of Pandora). Buying music via iTunes Radio only requires one click, and its library is significantly larger than Pandora's. For now, it's only available on iOS 7 and in the U.S.
Despite the name, Slacker Radio doesn't slack in terms of versatility. The service features a mix of customizable channels, playlists, sports and news talk, and on-demand song streaming. One drawback? Slacker's free apps feature a heavier dose of ads than most of its competitors.
Rdio was launched in 2010 by the founders of Skype and has solid mobile apps to go with its impressive library of songs. While Rdio lacks advanced search functions (year, genre, etc.), it's one of the few services that's ad-free even in free mode (they call it the "freemium" subscription). For what it's worth, Rdio's user interface is rated among the best of the streaming platforms.
Google Play Music combines the friendly interface of Rdio with the all-inclusiveness of Amazon Prime music and Slacker. For Android users, this is an obvious choice for streaming, buying, and building custom stations. A major drawback is GPM's lack of iOS support - iPhone and iPad users should look elsewhere.
Songza, a bit of a hidden gem, is quite similar to Pandora. Users are unable to stream on-demand tracks and albums, but Songza is full of themed playlists and can stream different music based on time of day. Also, Songza features no audio ads and relies only on visual ones, meaning your death metal will never be interrupted by an ad for the newest Celine Dion album.
8tracks is a streaming platform based entirely on user-created playlists. If you can't find one of the thousands of playlists to suit your mood, you can go ahead and build your own playlist, which is made easier by the ability to favorite tracks and use your favorites list to build a playlist. The favorites list connects easily with iTunes so you can quickly download a track when you feel the urge.
Grooveshark is a great place to go when you're in search of obscure, eccentric tunes. Since Grooveshark's library is all user-uploaded, you'll find small-label and live recordings that don't appear on Amazon, Spotify, etc. Also, Grooveshark will never interrupt your stream with an ad. The downsides? There's no iOS app and user uploading means misclassified tracks and incomplete albums.
The 'net's biggest video streaming site is jumping into the music streaming game. Just this week, YouTube confirmed rumors that it's launching a paid streaming service. There's some controversy surround the whole ordeal because of some independent labels who don't sign off on YouTube's "highly unfavorable, non-negotiable" terms. It'll be a wait-and-see approach as this continues to unfold, but it's looking like indie music fans may want to stick with more indie-friendly streaming platforms.