How Do Amazon's New Monthly Prime Options Really Stack Up?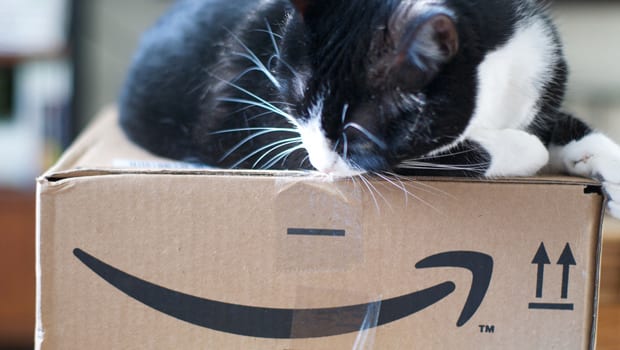 At first blush, this week's announcement from Amazon rolling out two new monthly Prime subscription options looks like a game changer - but does the cost actually live up to the hype?
Amazon now has three packages for Prime members to choose from.
$99/year for all of the bells and whistles including Prime Video, free 2-day shipping, early access to Lightning Deals, and so on.
$10.99/month for all the same perks as the annual version.
$8.99/month for Amazon Prime Video only
Amazon Prime Video Only: $8.99/month
Let's look at the video-only package first. It's competitively priced at $8.99, only $1 more than the most basic offerings from its main competitors, Netflix and Hulu Plus.
Amazon Prime Video subscribers also get access to streaming add-ons from premium content partners like Showtime and Starz - and the Starz partnership is currently exclusive to Amazon unless you're a current cable subscriber.  However, Showtime also partners with Hulu Plus. So let's say you're interested in streaming Showtime's content. These are your options:
Prime Video ($8.99) + Showtime ($8.99) = $17.98/month ($215.76/year)
Hulu Plus ($7.99)  +Showtime ($8.99) = $16.98/month ($203.76/year)
Showtime Only = $10.99/month ($131.88)
If you're really excited about Amazon originals like Transparent, Mozart in the Jungle, or The Man in the High Castle, then the extra $12/year may be worth it. Otherwise, getting Showtime content through Hulu Plus is the cheaper option.
And this plan may be even more appealing if you're looking to cancel Netflix, which has no perks to speak of. There's plenty of content overlap between Netflix and Amazon, after all, and some consumers will question the need to keep both. This is obviously the audience that Amazon is going after with a monthly video-only offering.
But here's the real smoking gun: A monthly Prime Video subscription ends up costing $107.88 over the course of a year, $8.88 more than if you were to spring for the $99 annual membership that comes with a lot more perks, while the only perk to a monthly membership is that you can cancel and renew it at will.
Pros: Subscribe for a month to access Amazon's original content on a short-term basis.
Cons: If you want it year-round, an annual membership is cheaper and comes with more perks.
Amazon Prime Monthly: $10.99/month
In addition to Prime Video, the Prime monthly subscription includes all of the familiar Prime benefits like free 2-day shipping on eligible products, early access to certain sales, and a good deal more.
Priced at $10.99 per month, this package is clearly targeting those customers who appreciate the shipping perks part of the time but don't want it all of the time. We can see a lot of people picking this one up during the holiday shopping season and dropping it immediately after. I see nothing wrong with that - just don't forget to cancel it later.
On the other hand, if you're looking to go longer than a few months, it's a pretty terrible option. Annually, the Prime monthly plan adds up to $131.88, whereas paying for an annual membership with the same perks is only $99. After 9 months on the monthly plan, you'll have paid $98.91 and might as well have paid for an annual membership instead to get those 3 extra months for the very nearly the same price.
Pros: Subscribe only during the holidays to leverage shipping perks.
Cons: Incredibly pricey to use year-round or if you forget to cancel it.
Amazon Prime Annual: $99/year
To absolutely no one's surprise, the $99 annual membership remains the option that provides the best value. The annual cost divided over twelve months works out to just $8.25/month, cheaper than both the Video Only and Prime Monthly options.
Pros: Better year-round value than the other packages.
Cons: The 12-month commitment isn't right for everyone.
The Bottom Line:
As a heavy user of both Amazon's shipping perks and Prime Video library, I'll be sticking with my $99 annual membership. It provides the most bang for your buck overall. However, if you're only looking to take advantage of Prime Video or the free 2-day shipping on a short-term basis, then the monthly options look alright.
No matter what membership level you're interested in, take advantage of the 30-day free trial of Amazon Prime with all the bells and whistles before you buy.
Cover image: Flickr / Jeffrey