American Express Green Card Review: Great Beginner Travel Credit Card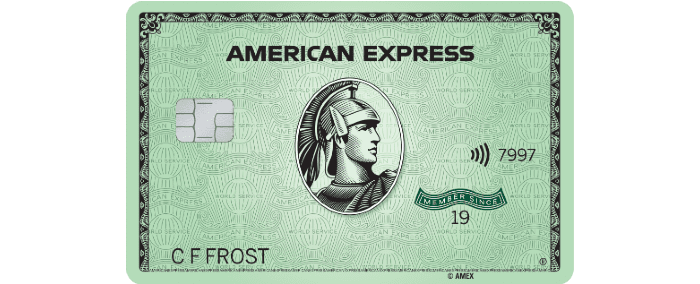 Editorial Disclaimer: Brad's Deals has partnered with CardRatings for our coverage of credit card products. Brad's Deals and CardRatings may receive a commission from card issuers. This content is not provided or commissioned by the issuer. Opinions expressed here are author's alone, not those of the issuer, and have not been reviewed, approved or otherwise endorsed by the issuer. This site may be compensated through the issuer's affiliate program. These user responses are not provided or commissioned by the bank advertiser. User responses have not been reviewed, approved or otherwise endorsed by the bank advertiser. It is not the bank advertiser's responsibility to ensure all posts and/or questions are answered. You can read our full advertiser disclosure:
click here
American Express has some of the most robust rewards in the credit card space, thanks to their Membership Rewards program and its travel partners. The American Express® Green Card was once a forgotten runner up in Amex's suite of powerful credit cards, like the Platinum Card and American Express® Gold Card, but no longer. Let's dig into the new benefits of this excellent beginner travel credit card and see if it's worth its $150 annual fee.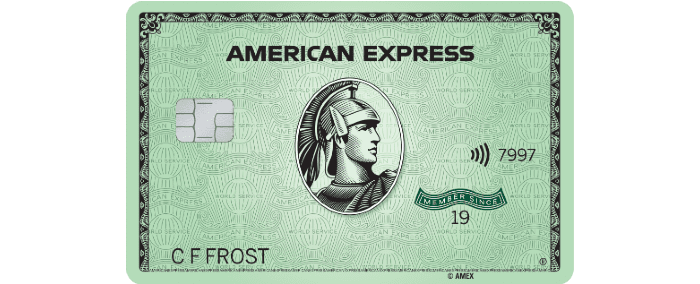 Who Should Get The American Express Green Card?
The American Express Green Card differs from other Membership Rewards earning credit cards in that it doesn't have a defining "best" earning category for spending on the card. The Platinum Card earns 5 Membership Rewards points per dollar for airfare, for example. However, the Amex Green Card does offer 3 points per dollar on all transit (including rideshare, taxis, tolls, and trains), travel (including airfare, hotels, cruises, tours, car rentals, and campgrounds), and restaurants. That's a broad amount to earn 3 points per dollar on, which to me makes this a great beginner card, especially for those spending money on-the-go. You'll earn 1 Membership Rewards point on everything else. The annual fee is $150.
Earn a 30,000 Point Welcome Bonus
The Amex Green Card also allows cardmembers to earn 30,000 Membership Rewards points for spending $2,000 on the card in the first 3 months of card membership. That's about $600 in value according to our two cent per point valuation. If you happen to have another Membership Rewards point earning credit card, all your points would combine into one account.

Get A $100 CLEAR Statement Credit
The Amex Green Card gets you a $100 CLEAR statement credit each calendar year. CLEAR is a membership program for those that don't enjoy waiting in TSA security lines at the airport (or security lines at select sports stadiums). Using biometric scanning technology, passengers can either perform an iris or fingerprint scan and skip to the front of the TSA line. It's also combinable with TSA Pre-Check, making your airport experience hassle-free.
Normal pricing for CLEAR is $179, but there are many free trial and discount opportunities out there (including if you're a United MileagePlus member, Delta SkyMiles member, or Delta co-branded cardholder). Last year, I had a free six-month trial after they launched at my home airport in Phoenix. While I don't think it would be worth the price for me, I could see it being useful for those at busier airports on the East Coast, or those that have season tickets to sports teams in participating stadiums with CLEAR.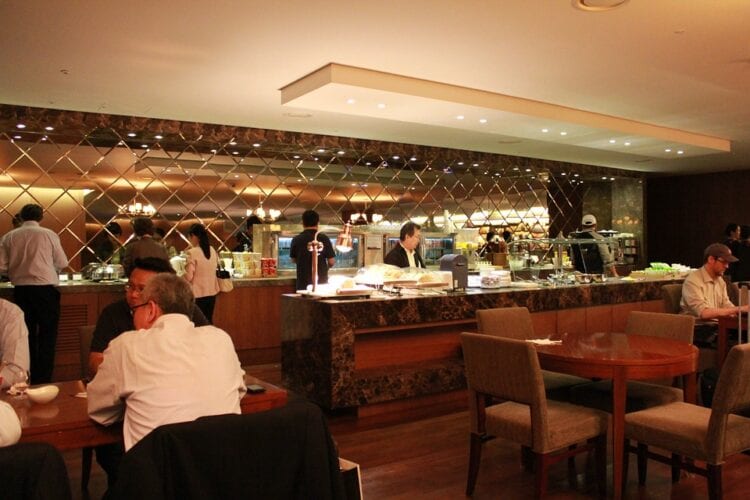 Get $100 A Year for Lounge Access
LoungeBuddy is a company purchased by Amex recently that provides day-use access to a variety of airport lounges worldwide. Prices typically start at $25/visit and increase from there. Rather than give cardmembers Priority Pass membership, like many other premium travel credit cards, this $100 Lounge Buddy Annual Statement credit is capped. For those taking infrequent trips each year, it's likely not a big deal, but for frequent travelers, the unlimited uses with Priority Pass is a clear winner over this benefit.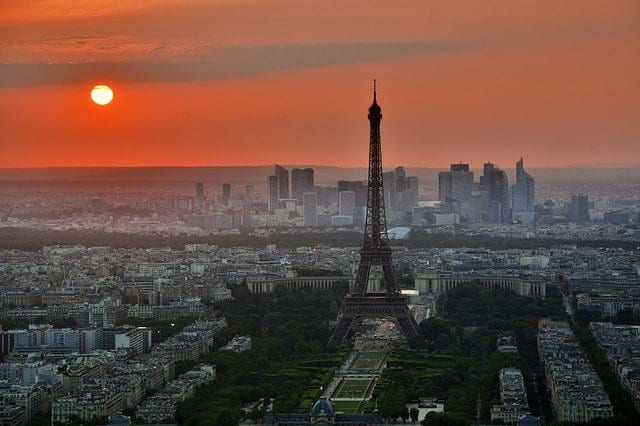 No Foreign Transaction Fees
The Amex Green card has no foreign transaction fees, making purchases abroad easy. I will say that I have had trouble in the past using my Amex card at restaurants and shops abroad, but Amex has been expanding its network worldwide.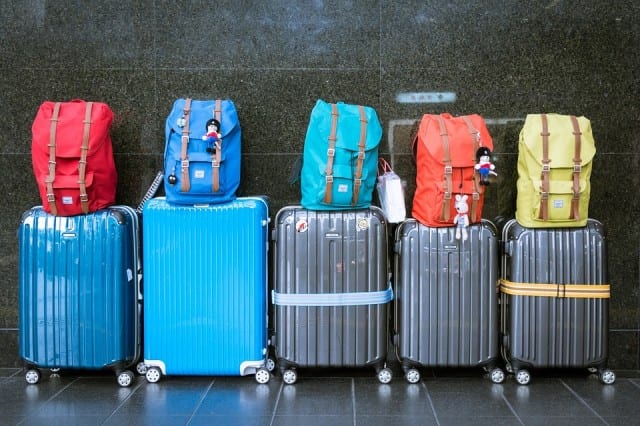 Trip Delayed? You're Covered
A new benefit for all Amex travel credit cards is trip delay insurance. If you pay for your round trip flight on your Amex Green card, and you are delayed more than 12 hours, you'll be eligible for $300 per trip in out-of-pocket expenses related to the delay. That benefit is able to be used twice per consecutive 12 month period.
You'll also get baggage insurance (see terms) and secondary car rental insurance (see terms).
Purchases Are Protected
A benefit found on many Amex cards is warranty extension, purchase protection, and return protection (see Amex's terms and conditions for full details), which I've used many times to refund broken items that stores won't accept as returns. This is a secret "best benefit" of Amex and one I cherish greatly.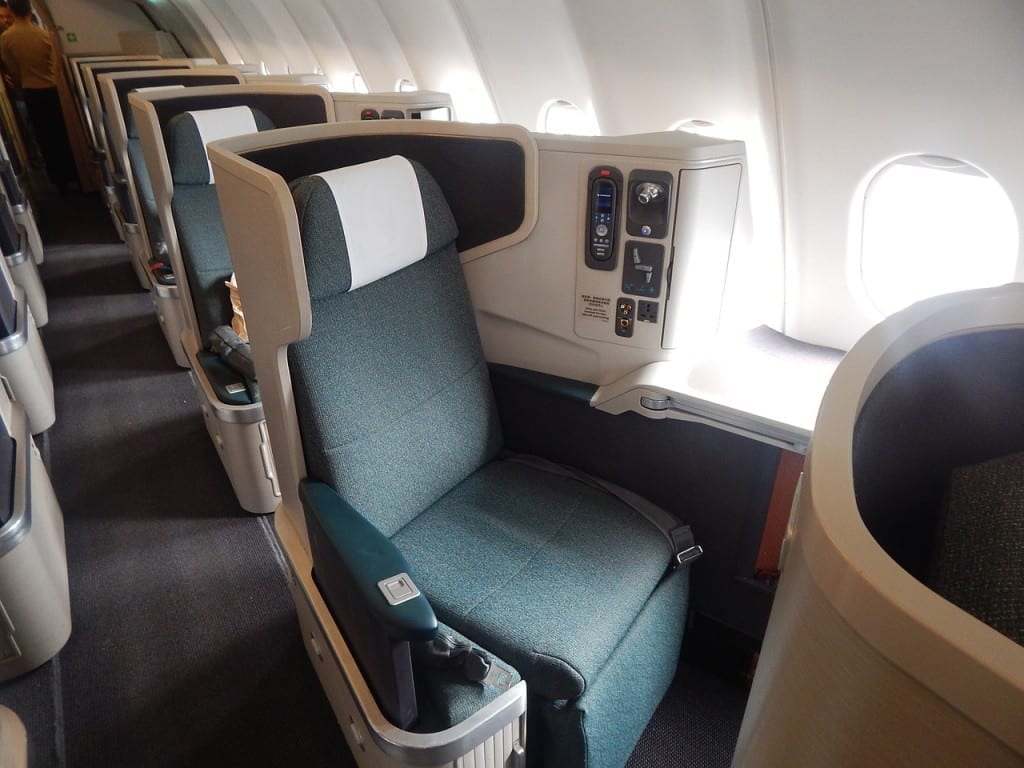 Where Should I Redeem Membership Rewards Points?
There are many great uses for Membership Rewards points when it comes time to redeem. We dove deep into the topic in the past, but transferring your points to one of Amex's 22 travel partners is typically the best bet. Remember, I value these points at two cents a piece, so you'll want to keep that value in mind when transferring points.
I've loved transferring to British Airways to book short-haul American Airlines flights, Singapore Airlines to book my honeymoon in business class, and Aeroplan to book a last-minute business class flight home from Europe. There are a ton of options, but don't use these points for cash back, gift cards, or shopping at Amazon, please!
Is The American Express Green Card Worth It?
The Amex Green Card carries a $150 annual fee. If you value $100 off CLEAR membership, that's effectively a $50 annual fee for you. LoungeBuddy is more difficult to value since many travelers have Priority Pass already and overlaps with most LoungeBuddy lounges. The 30,000 point sign up bonus is worth $600, so the first year is clearly in favor of holding the Amex Green Card.
However, you'll have to be putting spend on the card each year to warrant the $150 annual fee past the first year. If you don't care about CLEAR or LoungeBuddy, you'll need to spend $2,500 per year in bonus categories to earn enough Membership Rewards points to justify that fee. If you're spending outside those categories, you'll need to spend $7,500 per year on the card.
For me, I think a young professional looking to rack up a lot of Membership Rewards points fast should consider the American Express Green Card. It has some solid earning across a broad range of common expenses, has some travel benefits, and has a reasonably low annual fee.