Not Using AmEx Starwood? 10 Reasons You're Losing Money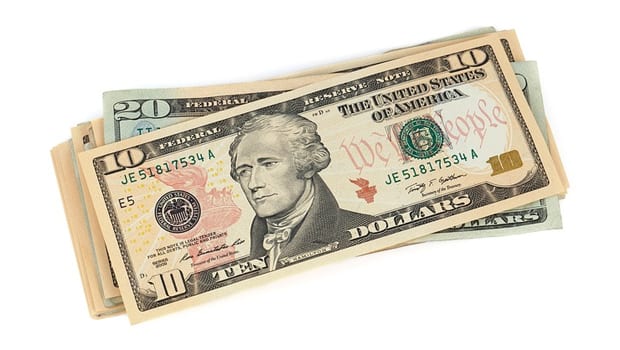 Editorial Disclaimer: Brad's Deals has partnered with CardRatings for our coverage of credit card products. Brad's Deals and CardRatings may receive a commission from card issuers. This content is not provided or commissioned by the issuer. Opinions expressed here are author's alone, not those of the issuer, and have not been reviewed, approved or otherwise endorsed by the issuer. This site may be compensated through the issuer's affiliate program. These user responses are not provided or commissioned by the bank advertiser. User responses have not been reviewed, approved or otherwise endorsed by the bank advertiser. It is not the bank advertiser's responsibility to ensure all posts and/or questions are answered. You can read our full advertiser disclosure:
click here
I'm a credit card junkie. No, not for the debt (a terrible idea) but for the million ways you can use them to your advantage. It's a big game and you can be the winner if you make the right choices.
Many of you have talked with me about what are the best credit cards. Ultimately, the answer depends on your uses and goals. That said, more often than not it is the American Express Starwood Card.  It is by far the best pure rewards card.
(Note: American Express is a Brad's Deals partner. Read our Advertiser Disclosure for more info.)
If you're not using one, here's why you're missing out:
1. Starpoints are the New Gold
Airline cards get you 1 mile, maybe 1.25 if you're lucky.  Cash back cards get you 1% back, maybe 1.5% or 2% if you're really lucky (the 5% back offers are narrow hype).  Regardless, call it 1 or 2 cents of value per dollar spent on the card.  Starpoints are super flexible and can be turned into 3 or 4 cents easily and 8 or 10 or 20 cents when you get creative! Bottom-line: 1 Starpoint > 1 Airline Mile > 1 Cent.
2. Airline Cards Don't Compete
You earn 1 Starpoint per dollar spent but can transfer Starpoints to over 30 airlines, most at a 1:1.25 ratio, meaning 20,000 Starpoints equals 25,000 miles on, say, American or US Air.  Most airlines cards are 1:1 so you have to spend $5,000 more for the same reward. Also, you're stuck with one airline whereas with Starwood you can transfer to over 30. If you have an airline card, cut it up and get the Starwood American Express.
3. A 35,000 Point Signup Bonus?
Get 10,000 points with your first purchase and an additional 25,000 after spending $5,000 within 6 months (it's a 20,000 bonus plus the 5,000 you'd get from your spending).  If you charge basics like groceries, utilities and your cell phone to the card you should be able to hit the $5,000 threshold. However, there are ways to churn through that by accruing charges that don't really cost you anything.  More on that in a future post.
4. Or a $1,500 Signup Bonus?
Starpoints are really valuable for hotels. Here is an example: 40,000 Starpoints nets you an "unrestricted" 5-night stay (technically 4 nights plus the 5th night free) with no blackout dates at any category 4 hotel including the Westin Aruba, The Westin Chicago Michigan Avenue, The W in Montreal, New Orleans, Chicago or Seattle, the Le Méridien Tahiti or the St. Regis in Shanghai.  These rooms can be $200-$300 per night or up to $1,500 for five nights.  This means you're getting 3.75 cents per point.  This would sound much better if the signup bonus was $1,500, right?
5. Starwood is BIG
Don't know the name?  They own W Hotels, Westin, Sheraton, St. Regis, Le Meridien and several other brands you do know.  Over 940 properties in total.
6. AmEx Benefits & Extended Warranties
The Starwood is a full-fledged AmEx so it comes with benefits like car rental insurance, travel accident insurance, the Global Assist hotline and my favorite: a warranty extension of up to 1-year on products purchased with the card.
7. Free Starwood Gold Preferred Guest
If you manage to spend $30,000 annually on your Starwood American Express you'll achieve Gold status within the Starwood Preferred Guest Program. At this level, you earn 5 Starpoints per dollar spent on Starwood stays (3 from Starwood's SPG Program and 2 from AmEx) plus you'll get room upgrades and 4pm late checkout.
8. A Decent Start
Get a 2.9% intro APR for 6 months and no fee for the first year.  After that the $65 fee is still attractive relative to other cards with rich rewards programs.  Most decent airline cards have higher annual fees.
9. Nights & Flights - Confusing But Worth It
In short, if you have 70,000 Starpoints, you can use SPG's Nights & Flights offer to get 5-nights at any category 4 hotel plus Starwood will give you 50,000 airline miles to transfer into an airline account.  Normally, that 5-night stay would cost 40,000 points.  Since 70,000 points would transfer into 85,000 miles, you're getting the nights for 35,000 miles, which is much cheaper than the 40,000 points they'd normally require.  Or you can look at it as getting to do a 50,000 mile transfer for 30,000 points, much better than the normal 1:1.25 ratio.
10. Two Bonuses!
You can double-dip if you have a business. Signup using both Business and Personal AmEx Starwood offers and get double the bonus. Or just signup your spouse or significant other for the personal and get two bonuses that way.
Beyond that, have fun and enjoy the vacation!
Comment below with your favorite credit card.