Amex EveryDay Credit Card Review: A No-Fee Card with Benefits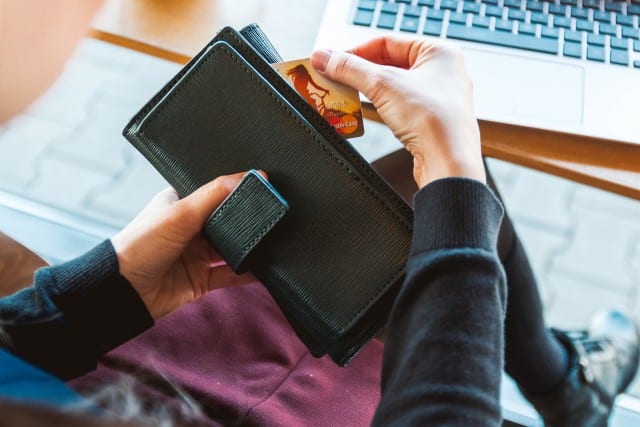 American Express is largely known for its flashy travel credit and charge card products like the Platinum Card (or even the ultra-exclusive Centurion Card), but there are several cards worth considering beyond those that may be better for your everyday spending. The Amex EveryDay Credit Card is often an after-thought, with its big brother, the Amex EveryDay Preferred Card, getting more attention. However, with no annual fee, and the fact that the "regular" EveryDay card still earns Membership Rewards points, it might be worth considering for your family. Keep reading for my Amex EveryDay Credit Card Review.
Why The Amex EveryDay Credit Card Is Worth Considering For Your Wallet
First, if you're just getting started on your credit card journey, especially if you're looking for a first card that earns a transferrable points currency, the Amex EveryDay card may be a good fit. There's no annual fee, so if you're currently using a debit card for your daily transactions, this card will be a step up.
What's The Sign Up Bonus for the Amex EveryDay Card?
Currently, the Amex EveryDay Credit Card offers a 10,000 Membership Rewards point sign up bonus for spending $1,000 in purchases in the first three months. That's not amazing, but still worth $200 according to our valuation of Membership Rewards points.
In addition, the card offers a 0% Intro APR for purchases for the first 15 months of cardmembership. For balance transfers, you'll be able to get a 0% APR for 15 months, so long as you transfer your balance in the first 60 days. After the intro period ends, 12.99% to 23.99% APR will apply. Keep in mind there is a 3%-5% balance transfer fee at the time of transfer as well.
How Do I Earn Points on the Amex EveryDay Card?
You'll earn 2 Membership Rewards points for travel booked at AmexTravel.com, and 2 Membership Rewards points for the first $6,000 spent at U.S. grocery stores in a calendar year. Everything else will earn 1 Membership Rewards point. In addition, you'll get a 20% bonus on the points you earn from spending if you use your card 30 times each month for purchases.
Keep in mind, AmexTravel.com won't earn you loyalty benefits at hotels, since it's a third party booking. Airline bookings, however, should still earn full miles that you're owed as if you're booking directly with the airline.
What Kind of Benefits Are Offered by the Amex EveryDay Card?
One major benefit is the ability to earn Membership Rewards with no annual fee. Other issuers' programs, like Chase's Ultimate Rewards, require an annual fee credit card like the Chase Sapphire Preferred Credit Card. Their no annual fee credit cards, like the Chase Freedom Unlimited and Chase Freedom cards, can earn Ultimate Rewards points, but only if you transfer your cash back to your Sapphire Preferred or Reserve account.
You'll also get fraud protection, and if you're using a debit card currently, it will be a step up. If you're seeing fraudulent activity on your debit card, that's cash out of your bank account, rather than a credit line from a credit card. It's much better to deal with a credit card than a debit card in these scenarios.
If you're traveling, you'll also receive secondary car insurance when renting a car, but be sure to purchase a primary rental car policy, unless you're comfortable with any damages going on your own auto insurance policy.
Using Your Rewards
We've written a detailed guide to Membership Rewards, but I love this points program, as I've used it to travel all over the world! Some of my favorite programs to transfer to, out of their 22 total partners, include British Airways, Singapore Airlines, and Aeroplan. Check out our guides for more tips.
Should I get the Preferred or the Regular Amex EveryDay Card?
As mentioned, the Amex EveryDay Card has a $95 annual fee sibling, the Amex EveryDay Preferred card. We've reviewed that card extensively as well, and if you're putting significant spending on a card each year, the Preferred is worth considering.
Membership Rewards points are worth two cents per point, according to our valuations, so you'll need to earn 4,750 more points on the Preferred card to justify the annual fee. The Preferred card earns one more Membership Reward point per dollar at grocery stores, so if you're spending $4,750 each year at a grocery store, then it might be a worthy upgrade. Keep in mind, too, that the card offers 3 points per dollar on gas purchases, and awards a 50% bonus for using the card 30 times each month.
Overall
The Amex EveryDay Credit Card is a solid offering for a no-fee credit card. I especially recommend it to those that don't currently have a points-earning credit card, and would like to accrue points and miles to use for future travel.