Apple iPhone 6 & iPhone 6 Plus on sale September 19! Here's everything you need to know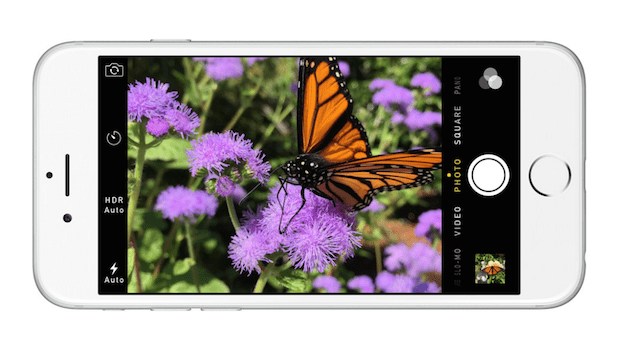 It's the moment Mac junkies worldwide have been waiting for. Apple has finally unveiled the long-awaited, much discussed iPhone 6, and in typical Apple fashion, they had a surprise in store. Spoiler alert: there's TWO of them!
Apple CEO Tim Cook took to the stage Tuesday morning to introduce the company's newest creations: the iPhone 6 and the iPhone 6 Plus. The new phones are thinner than ever before and boast an improved battery life, an HD Retina display, and some seriously upgraded screen space. Cook called these phones "Without a doubt, the best iPhones we've ever done." (But don't they say that every year?!)
The new phones will be available for pre-order through the Apple store (both online and in-store) this Friday, September 12th. As we all anxiously await the September 19 release date, we here at Brad's Deals took the liberty of breaking down the details so you don't have to. Here's how the new phones stack up:
Design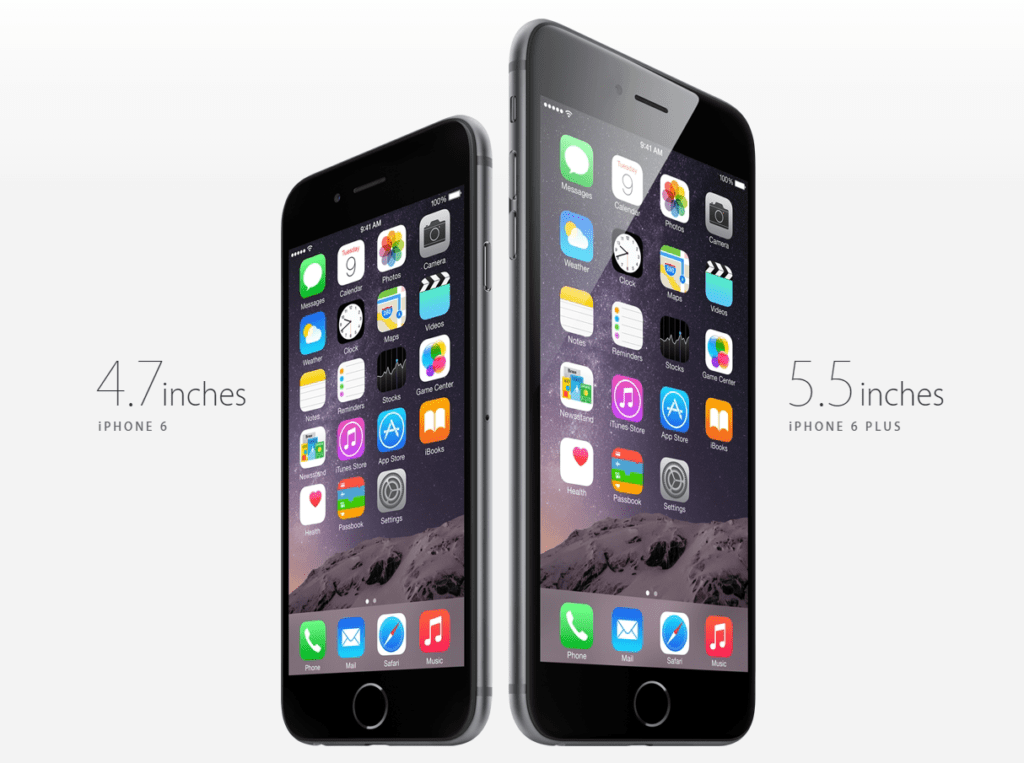 You might be wondering about the difference between the iPhone 6 and the iPhone 6 Plus, and the most obvious answer is screen size. While both phones are larger than the 4" screen on their predecessor, the iPhone 5S, the iPhone 6 Plus is nearing tablet proportions at 5.5", while the standard iPhone 6 measures in at 4.7". Both phones are also significantly thinner than the 5s, and offer a stronger, ion glass front that curves around the sides to meet the anodized aluminum back. The dual power and lock key has been moved from the top to the upper right-hand side, making one-handed use easier and more convenient.
Screen size:
5S: 4"
6: 4.7"
6 Plus: 5.5"
Width:
5S: 7.6mm
6: 6.9mm
6 Plus: 7.1mm
Colors:
5S: Gold, Silver, Space Grey
6: Gold, Silver, Space Grey
6 Plus: Gold, Silver, Space Grey
Price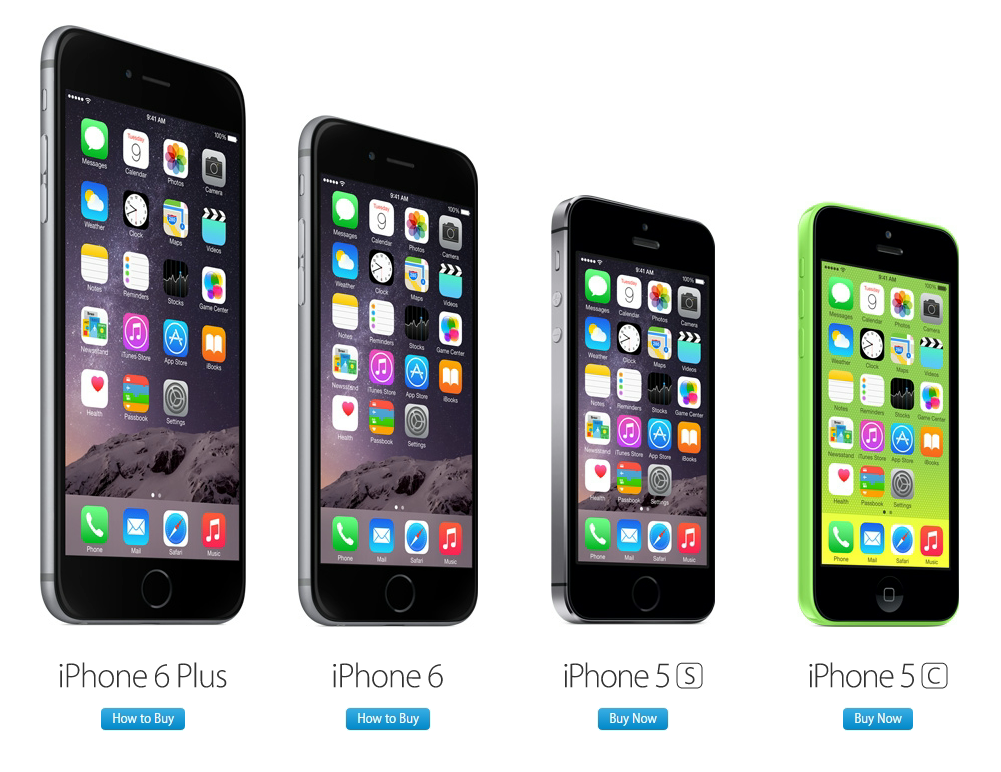 Apple has yet to release the non-contract prices for either the iPhone 6 or the iPhone 6 Plus, but we do know what the phones will cost with a 2-year phone contract, as well as what the older iPhone generations (the 5C and the 5S) will cost after the iPhone 6 release.
iPhone 6 & 6 Plus Pricing:
16 GB: iPhone 6 $199/iPhone 6 Plus $299
64 GB: iPhone 6 $299/iPhone 6 Plus $399
128 GB: iPhone 6 $399/iPhone 6 Plus $499
iPhone 5C & 5S Pricing:
8 GB: iPhone 5C $0 (Free!)
16 GB: iPhone 5S $99
32 GB: iPhone 5S $149
Battery Life
If the iPhone 5S already had pretty reliable battery power, at this point the iPhone 6 and 6 Plus models are just showing off. Check out this chart from Apple comparing the battery life of the two new phones: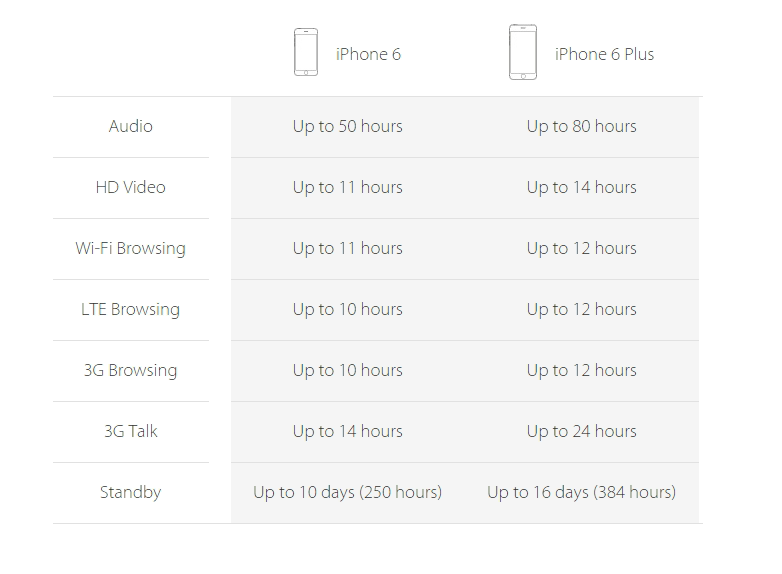 The iPhone 6 Plus' physically larger battery holds a charge for longer, while the upgrades on the standard iPhone 6's battery aren't too much different from what's inside the 5S. (For a quick comparison, the iPhone 5S can also last up to 10 days, or 250 hours, on Standby mode.)
What Else is Inside?
The iPhone 6 and the iPhone 6 Plus will both feature an 8MP iSight camera with 1.5µ pixels, Focus Pixels and improved face detection software. They will also have a new A8, 64 bit next-generation core processor, which will improve graphics and CPU performance by 50 and 25 percent respectively. When compared with the original iPhone, released in 2007, the iPhone 6 and 6 Plus will be 84 percent faster.
Wait Until Black Friday
I know it's tempting to rush to the Apple store this Friday to pre-order, but the truly deal-savvy shopper might want to hold off a bit. As we mentioned yesterday in our 2014 Black Friday Predictions post, last year's best Black Friday iPhone deals got you an iPhone 5C for a net gain of $35! While we don't yet know what exciting deals we'll see on Apple products this holiday season, if history is any indication, waiting a couple more months to replace your phone could save you some serious cash.