Are Last Minute Flights Actually Cheaper?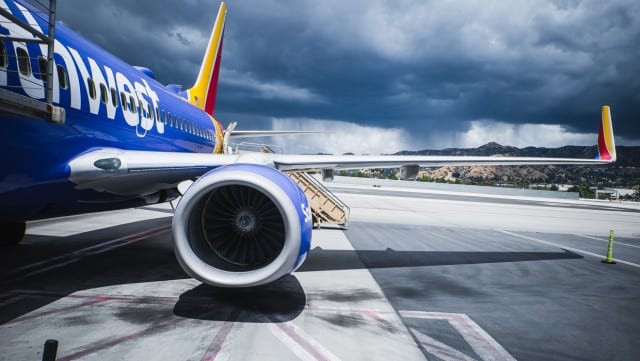 Editorial Disclaimer: Brad's Deals has partnered with CardRatings for our coverage of credit card products. Brad's Deals and CardRatings may receive a commission from card issuers. This content is not provided or commissioned by the issuer. Opinions expressed here are author's alone, not those of the issuer, and have not been reviewed, approved or otherwise endorsed by the issuer. This site may be compensated through the issuer's affiliate program. These user responses are not provided or commissioned by the bank advertiser. User responses have not been reviewed, approved or otherwise endorsed by the bank advertiser. It is not the bank advertiser's responsibility to ensure all posts and/or questions are answered. You can read our full advertiser disclosure:
click here
One question I'm often asked is "When is the best time to buy flights?" We've written articles on the subject before, but one more specific question we're hearing is "Is it cheaper to buy a plane ticket last minute?" The short answer: it depends!
1. Southwest Airlines WILL NOT be cheaper last minute.
Southwest Airlines can be a very cheap airline to fly. They often have sales that has you flying for less than $40 each way (and with two free checked bags). However, their cheapest Wanna Get Away fares are limited in number, and once they're sold out, they're sold out. If you're booking less than a week from your flight, you'd be hard-pressed to find cheap availability. Good luck day of – for flights that may cost you $40 months out, the fare could be more than $300 on the day of travel. So, if you really love Southwest, buy as early as your schedule allows. you can always rebook if the airfare drops in price for a credit to use on a future flight.
2. For busy travel periods, book early.
Airline fares are demand-based. If it's a busy time to fly, the price will most certainly be higher. So, if you're traveling home for Thanksgiving or Christmas, or flying to the Caribbean for Spring Break, you won't catch any price breaks if you wait. Always book these early.
3. In the age of basic economy, it could be cheaper to fly last minute.
Lately, domestic airlines have unveiled their new basic economy product, which means no assigned seats (hello, middle!), back of the line boarding, and reduced elite benefits. That being said, it can be a great way to fly for cheap. And, if you happen to be flying during an off-period for that particular route, the price could continue to drop as your travel dates get closer. I push for people to be a bit more flexible using this scenario (like flying on Tuesday or Wednesday), as in my experience I've seen flights drop in price on those days more often than the busy weekends.
4. If you're using points and miles, last-minute could be a great time to book!
Airline seats are expiring inventory. Once your flight takes off with empty seats, the airline has lost the opportunity to make money. Airlines may open up more award seats closer in to travel dates, since miles can be considered like a currency and is a liability item on the books. Getting people to use them decreases the airline's future liabilities, on seats that would've flown empty anyway. Some airlines, like American and United, charge last minute award ticket booking fees ($75) for non elite members. Delta and British Airways do not.
Conclusion: The best time to book a flight depends on the circumstances.
Overall, I'd say book flights for when you need to travel as soon as you feel comfortable with the price. If it's too high, and there's time left between now and your trip, you're best waiting it out. Google Flights offers algorithmic alerts to let you know when prices drop, and if they think the price will drop. You don't want to leave the folks alone on Thanksgiving because you can't afford to get home!
Related deals:
Emirates: Early Savings on Economy Fares