9 Ways You Can Help Retailers Support Autism Research Today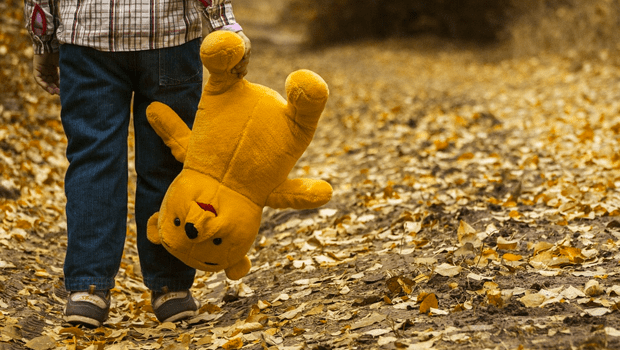 The United Nations has designated April 2nd as World Autism Awareness Day, and today a number of notable retailers are contributing their support for Autism Speaks, the nation's leader in autism research, awareness and advocacy.
One in 68 children are affected by autism, and according to the CDC more children will be diagnosed with autism this year than AIDS, cancer, and diabetes combined, and yet funding for autism research represents only around 0.6 percent of the NIH annual budget.
Autism Spectrum Disorder includes a range of developmental disabilities that cause challenges with language and communication, social interaction, and behavior. These challenges significantly impact a child's education and the everyday lives of that child's family, and children who are diagnosed now will continue to need support in the future. The efforts of Autism Speaks are essential in identifying prevention and treatment methods, aiding in early diagnosis and intervention, raising public awareness, and providing support and hope for families who are affected.
Here's what you can do to help:
Proceeds from the Autism Speaks Store directly support the efforts of Autism Speaks. These comfy flannel PJ pants are only $14.97, so pick up a few today and sleep tight knowing you're helping to fund research that looks into the causes, treatments, and possible cures of this disorder.
"Light It Up Blue."
Autism Speaks encourages people everywhere to shine a light on autism this April by joining participating buildings in major cities across the world in an effort to draw attention to the cause. You can light up or home or office by purchasing Autism Speaks Blue Lightbulbs at Home Depot. Light up your child's bedroom with the specially-marked Autism Speaks Night Light, and a portion of the proceeds will go to Autism Speaks.
Buy apparel from Sevenly.
This week, Sevenly will donate $7 for every item of apparel that you purchase to Autism Speaks. The women's 'Different Not Less' tee is $24, and there are a selection of tees and sweatshirts for men, women, and kids that all support the cause.
Adorn your personal charm bracelet from

Zales.

Zales is supporting Autism Speaks by donating a portion of the proceeds from their specially designed Autism Speaks beads for use with Persona charm bracelets. For every bead that you purchase, $10 will be contributed to the efforts of Autism Speaks. The pictured Sterling Silver Oxidized Autism Speaks Bead and the Sterling Silver Blue Enamel Autism Speaks Dangle Bead are both just $40.
Gift the Nest Blue Garden Autism Candle.
On sale now at Neiman Marcus and Sephora stores, the Nest Blue Garden Autism Candle, $40, has the aroma of blue hydrangea, hyacinth, and forget-me-nots, and 10 percent of the proceeds from each purchase is donated to Autism Speaks.
Founder and CEO of Nest Fragrances, Laura Slatkin, is dedicated to the cause. "Our Blue Garden Luxury Gift Set celebrates Autism Awareness Month and Mother's Day with a fragrance so beautiful it reminds us that, no matter what challenges we are faced with, there are so many wonderful things in life for which we are grateful," said Slatkin. The president and CEO of Neiman Marcus group commented, "We all know someone who deals with the challenges of autism everyday, whether it is a family member, friend or colleague."
Purchase 150 Autism Awareness Checks for just $13.95, and Check Advantage will donate a portion of the proceeds to Autism Speaks. You'll also have a conversation starter to raise awareness for the cause. Each box includes 6 pads of checks, 30 deposit slips and 1 check register, and shipping is free.
Support Autism Speaks through eBay
If you're an eBay seller, you can post items through eBay Giving Works to designate a percentage of proceeds to go to Autism Speaks. Just choose a donation amount between 10% and 100%, and then click "List your item." You can also shop items from sellers who support the charity.
Dollar General is accepting donations at registers in-store for the entire month of April for the seventh consecutive year. "Dollar General has been an unwavering partner, helping us provide resources for every stage of life, from early childhood diagnosis through adulthood," said Peter Morton, Autism Speaks vice president of corporate development. "We're grateful to the employees and leadership of Dollar General and share the company's commitment to innovative solutions that meet the needs of families and communities."
For ideas on what to stock up on while at Dollar General, check out our recent article: 47 Things You Should Always Buy at the Dollar Store (+21 Things You Never Should).
Donate funds or volunteer your time.
You'll find a number of ways to give on the Autism Speaks website, from direct donations to volunteer opportunities. Be sure to sign up for the Walk Now for Autism Speaks event closest to you, or contribute on your own time by downloading Charity Miles and dedicating your workout to Autism Speaks.
You can stay up-to-date by following the Autism Speaks Facebook Page, and be sure to share this article with your friends. The American Academy of Pediatrics (AAP) recommends screening for all children at 18 and 24 months. You can now screen your child online, but be sure to seek further evaluation if you have concerns that your child is not meeting developmental milestones. Early diagnosis and intervention is the key to improving opportunities for children who have Autism Spectrum Disorder.