9 Ways You Can Support Autism Awareness Day on April 2nd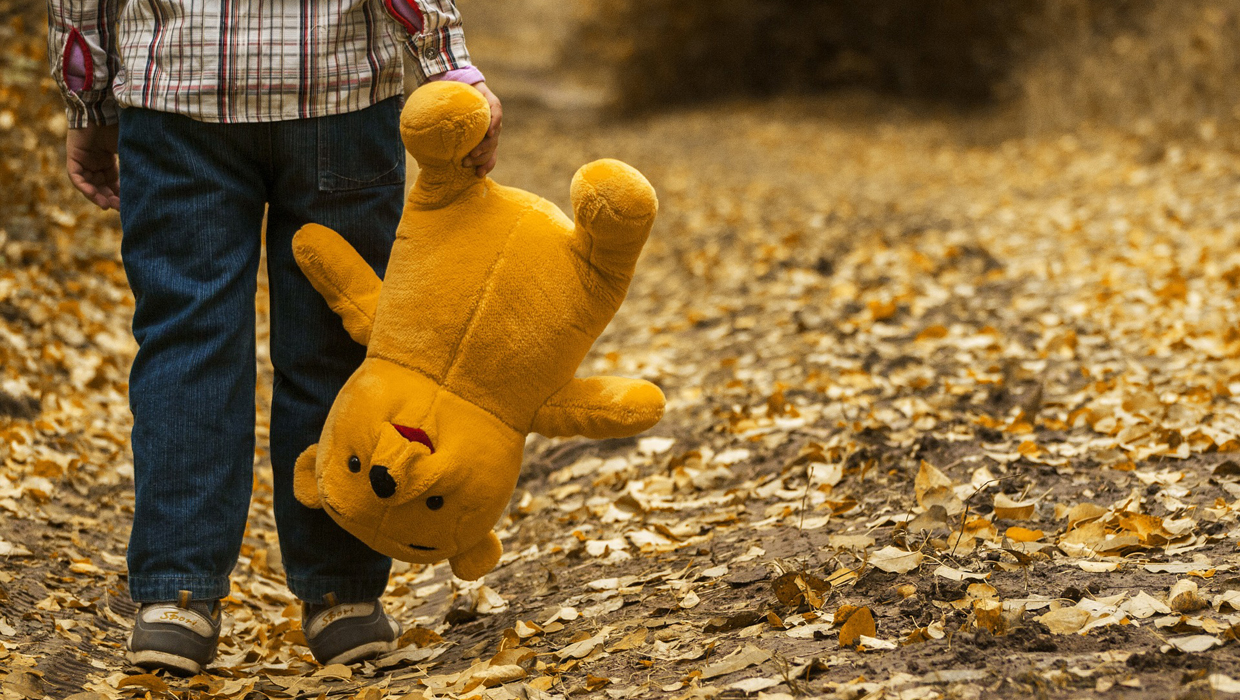 According to a 2014 estimate from the CDC, one in 68 children (and one in 42 boys) is affected by Autism Spectrum Disorder. But access to resources is still limited for children and adults with ASD, and research still needs to be done to find solutions for the disorder, which affects an individual's communication and social interaction.
On April 2nd, people all over the world will show their support for autism awareness with the color blue. So wear a blue t-shirt, paint your nails, dye your hair (if you're brave) or show your support in one of these nine ways.
Light It Up Blue
Since 2010, the nonprofit organization Autism Speaks has invited people and businesses to display blue lights in support of Autism Awareness Day on April 2nd. Thousands of landmarks and buildings all over the world participate, including the Empire State Building and Willis Tower in Chicago. You can join in by purchasing these Philips blue light bulbs from Home Depot and lighting up the outside of your home or office. Or check out this steal we found on this set of 100 Solar LED lights, which come in blue and are only $10 with our exclusive coupon code.
Shop at Autism Speaks Corporate Partners
There are several companies that make regular donations to Autism Speaks, and you can support their generosity with your customer loyalty. Here are a few of our favorite sponsors who donate more than $100,000 annually:
Grab a cute tee from Sevenly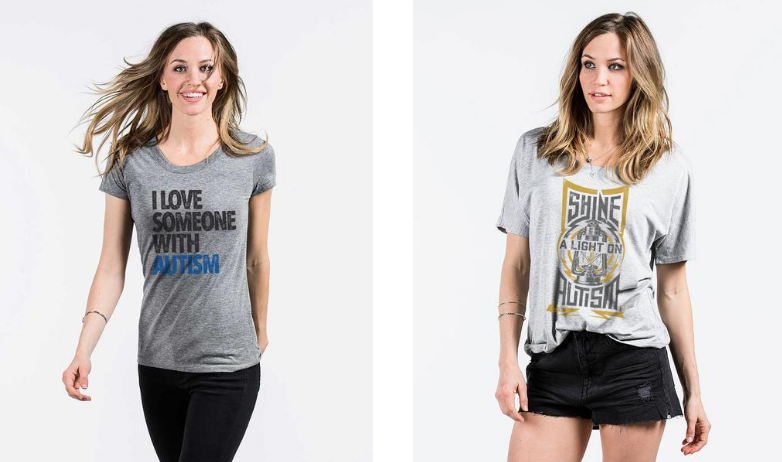 Sevenly will donate $7 to The Autism Research Foundation when you purchase any of these graphic tees from their Autism Community Collection. We love this women's Peacock Raglan Tee for $29.99.
Get an account with we-care.com
Autism Speaks has a trusted relationship with we-care.com. After you create an account, the service will donate to Autism Speaks whenever you buy something at Amazon or a number of other retailers.
Buy and wear Autism Awareness gear
Grabbing a decorative pin, mug, or another accessory from one of the gift shops below will allow you to show your support while impacting research and advocacy efforts. But don't stop there - educate your family and friends about the prevalence and signs of autism when they ask about your purchase.
Walk, run, or ride for Autism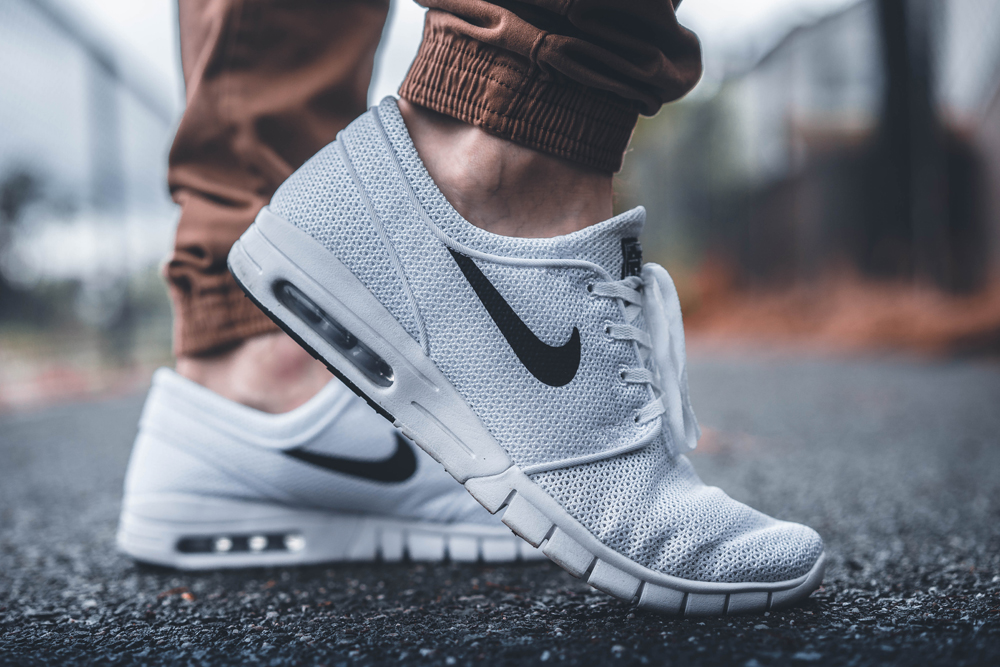 Find a local Autism Speaks Walk in your area and bring your family and friends. If you're an athlete, consider joining a Team Up event, like a 5K or triathlon, or start your own fundraising event. You can also take a run on your own time with the Charity Miles app.
Buy a NEST Blue Garden Candle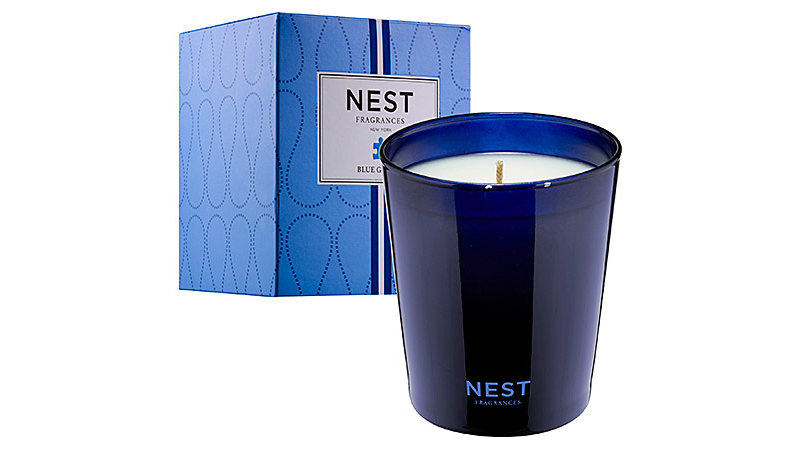 If you wouldn't mind your home smelling like a lush flower garden, grab one of these popular NEST Blue Garden Candles, which go for $40 at Sephora. A portion of the proceeds will be donated to Autism Speaks. You can also choose from a variety of free gifts or samples with your purchase of $25 or more through 4/3.
Buy Autism Awareness jewelry at Zales

Zales offers these charms, pendants, and rings in partnership with Autism Speaks, so you can get a beautiful piece of jewelry (and an important conversation starter) and help support the organization's efforts. Also use coupon code UPTO400AFF to get $50 off your purchase of $150 or more.
Donate Now
The best way to make an immediate impact is to donate. Donations made to the organizations below will qualify you for a charitable contribution tax deduction, which means you'll only end up paying about 85% of what you choose to give, or less (be sure to save your receipts for TurboTax). The increased prevalence of Autism Spectrum Disorder is not just a problem for other people's children - it is an epidemic that affects our global community and threatens future generations. The cost of caring for people in the U.S. who have Autism exceeds $236 billion/year, and could account for up to a quarter of the U.S. national debt if prevalence rates remain. Donate to any of the organizations below to advance research and advocacy efforts:
Autism Spectrum Disorder affects people everywhere, including members of your community. Show your support to your neighbors by asking how you can help with their care needs, and be patient and understanding. Educate friends and family members with young children, as early identification and intervention is key to treatment success.
And if you dye your hair blue, post a picture below!