A Look at Back-to-School, by the Numbers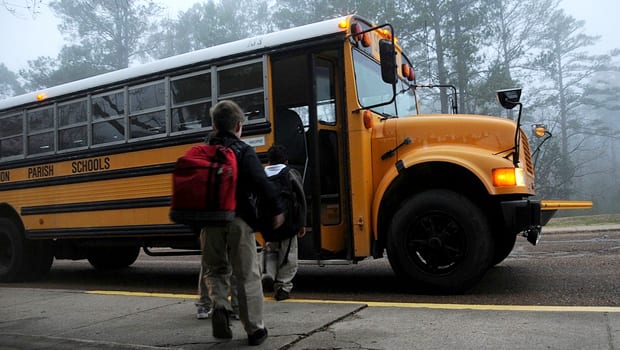 According to the U.S. Census Bureau, 27% of the entire population aged 3 and older is enrolled in school.
Think about that for a moment. If you're in a room with three other random people, at least one of you is probably a student. That that adds up to a whole lot of back-to-school shopping! Given that the average family budget for back to school shopping is just over $600 (and more than $800 before textbooks for college students!) it's not a huge surprise that so many students and their families are looking online to find the best deals for the items on their school supply lists.
We find these kinds of statistics terribly fascinating, so we've pulled together an infographic stuffed full of juicy facts about students, teachers and how they're spending their money during this year's back-to-school shopping season.
These are some of our favorites:
Back to school shopping accounts for 16% of all annual retail sales.
Teachers spend an average of $462 out of pocket, but the IRS only allows teachers a deduction of $250 to cover classroom supplies.
Most families will spend the most on new school clothes, while college students will spend the most on electronics.
41% of back-to-school shoppers will look online for printable coupons before heading out to the store
Pretty incredible, right?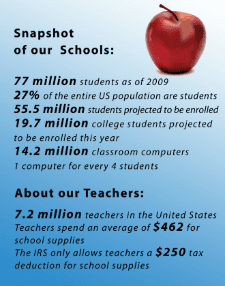 Because education is so important and often can put a huge strain on your budget, BradsDeals has developed a few resources to help everyone save on their back-to-school shopping. You'll find everything from shoes and backpacks to deeply discounted laptop computers over there. We've also got two extensive lists to help teachers and students to save money year round: 83 Stores Offering Discounts for Teachers & Educators and 39 Stores with Student Discounts. You'll find everything from restaurants to travel discounts on these ever-evolving discount lists.
We hope you'll enjoy learning more about how the back-to-school shopping season breaks down by the numbers. If you like our infographic, please share it with your friends!
INFOGRAPHIC: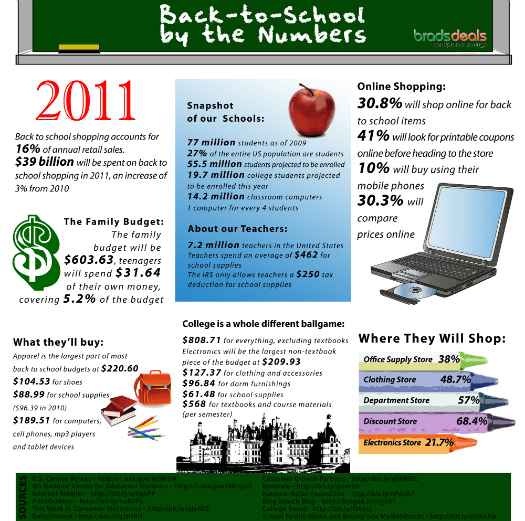 Click to view full-size version

Want to share this infographic on your blog? Please use the embed code below:
Small version (525 x 521)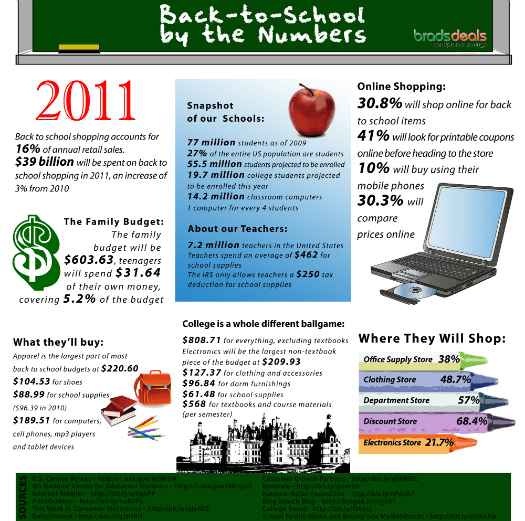 "Back-to-School by the Numbers" originally posted on BradsDeals.com
Large version (1000 x 993)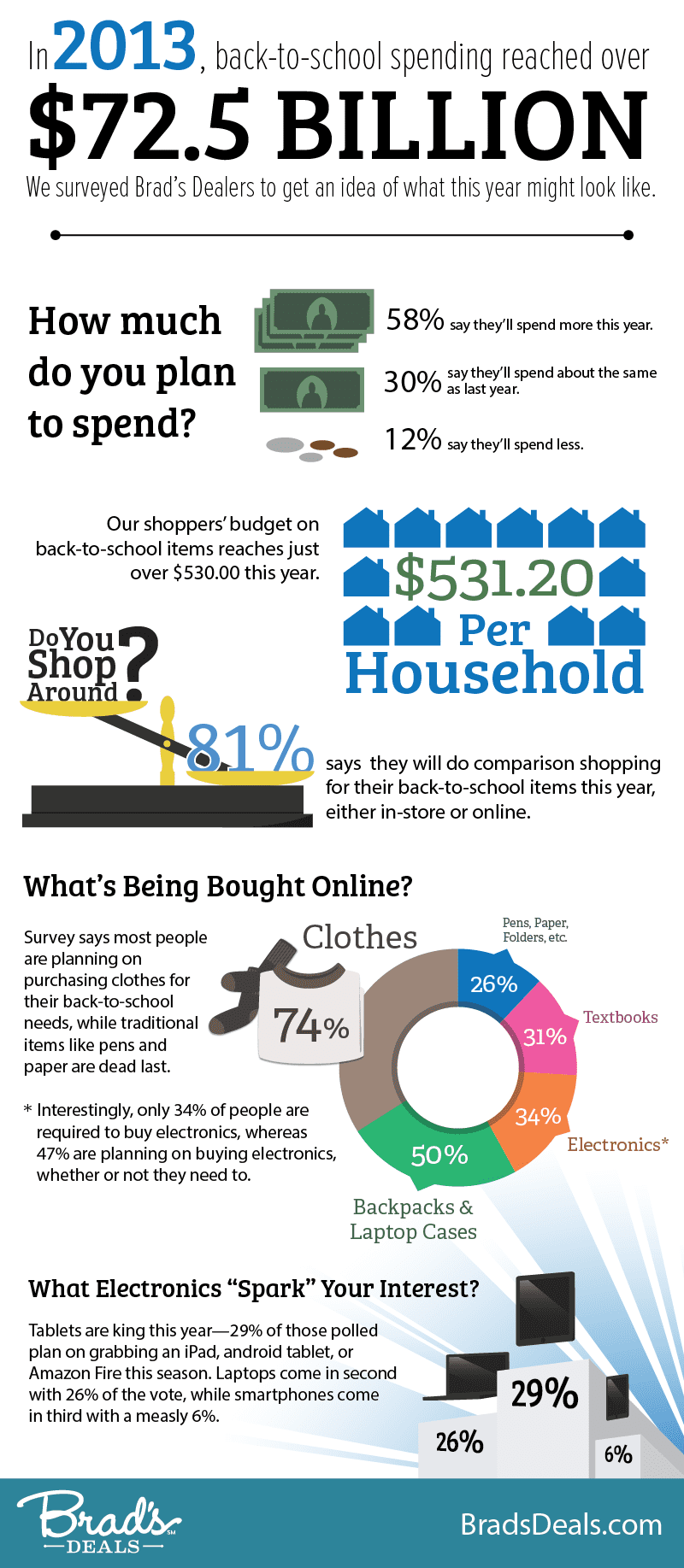 "Back-to-School by the Numbers" originally posted on BradsDeals.com
A big thanks to graphic designer Anthony Castro for making our research look so great!