5 Ways to Leverage Your Back-To-School Shopping For Maximum Travel Rewards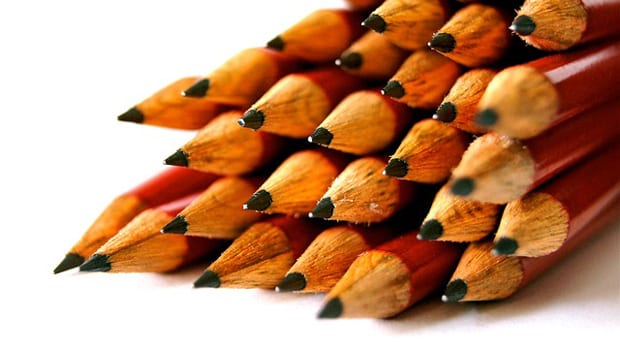 Its that time of year again. Parents are receiving letters and emails from their children's schools with entire lists of supplies that they will need to buy before classes start. Then, parents can add a host of other necessary purchases such as new clothing, backpacks, and equipment for extra-curricular activities.
While there is no way around the need to buy these materials, at least you can do your best to earn additional travel rewards while doing so. Thankfully, there are several ways that you can use your back to school shopping to earn more reward points and miles than your everyday purchases.
1. Shop the office supply stores.
Big box office supply stores, and savvy parents, know that there is a pretty large overlap between office supplies and school supplies, and reward travel enthusiasts know how to exploit this. By shopping at office supply stores, parents can earn some exceptional credit card rewards. For example, the Chase Ink Bold and Ink Plus cards earn five Ultimate Rewards points per dollar spent, which is currently available with a 70,000 point sign up bonus.
These points can be transferred to the programs of several different airlines and hotels, as well as Amtrak Guest Rewards. And when these points are redeemed strategically, such as for business class airline awards or luxury hotel stays, it is possible to receive 3-5 cents in benefit per point, a 15%-25% return! Furthermore, if you enroll your Chase Ink Bold or Ink Cash in the Visa Savings Edge  program, you can receive an additional 1% cash back on purchases from Staples of $200 or more. It's not much, but its still something for nothing. And if cash back is more your style, the American Express Simply Cash Business card offers a 5% return at office supply stores.
2. Great rewards at grocery stores.
Supermarkets also like to get in on the back to school game by beefing up their stock of school supplies. Fortunately, there are also ways to earn additional credit card rewards at grocery stores. For example, the American Express Blue Cash Preferred offers 6% cash back on anything purchased from U.S. grocery stores, on up to $6,000 of spending each year.
3. Buy gift cards.
What if your local supermarkets and office supply stores don't sell the supplies you need, or don't offer the best price? You can still buy gift cards at these stores for use in other stores. For example, I recently purchased Amazon.com gift cards from Office Max, which I used to purchase a new computer from Amazon, which had the best price. (Note: Amazon gift cards are not available online at Office Max right now, but you may be able to buy them at your local store.)
4. Consider shopping portals.
Most airline and hotel loyalty programs offer a shopping portal that allows members to earn additional points and miles when they shop online. You will first need to enroll in the portal, and then use their links to reach the merchant you are shopping, but otherwise there is nothing else to do.
5. Finally, stay price sensitive.
Earning points and miles is great, but it is rarely worth paying extra for. So if big box office supply stores and supermarkets offer you the best choice for value and convenience, make sure to earn all the points and miles that you can. If on the other hand, you can find significantly better deals elsewhere, it is ok to forgo some additional rewards in order to save money.