Back-to-School Trends: The Most Popular Tech Item Will Surprise You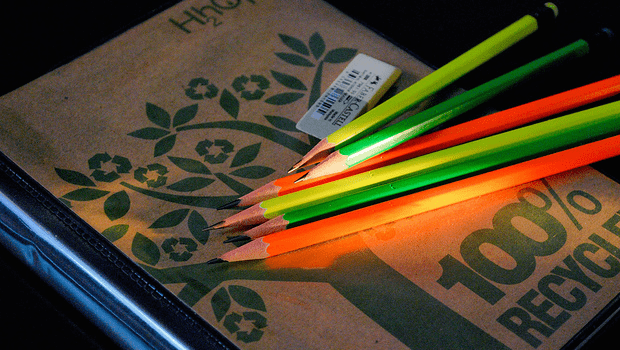 It might not stack up to wintertime holiday shopping, but back-to-school shopping represents one of summer's biggest consumer events. The National Retail Federation's annual back-to-school survey found that this year, Americans will spend a grand total of $74.9 billion on back-to-school items, ranging from the traditional - pens, pencils, and folders - to the less-than-traditional - tablets, smartphones, and computer software.
We recently polled some a group of Brad's Deals shoppers to get a pulse on the back-to-school shopping trends for 2014, and we specifically directed our focus toward online retail. We were pretty surprised to learn nearly half of consumers (47%) will buy a tech item this year, and that tablets have overtaken computers as the most-wanted type of device.
One thing we weren't surprised by? Back-to-school shopping gets started early. Fifty-two percent of respondents said they start their shopping by Mid-July, and retailers' sales and promotions reflect that. Both Target and Best Buy started hyping back-to-school sales in Mid-July, so, in at least one way, back-to-school shopping emulates the winter holiday season.
Take a look at the rest of the results in the infographic below! [click to enlarge]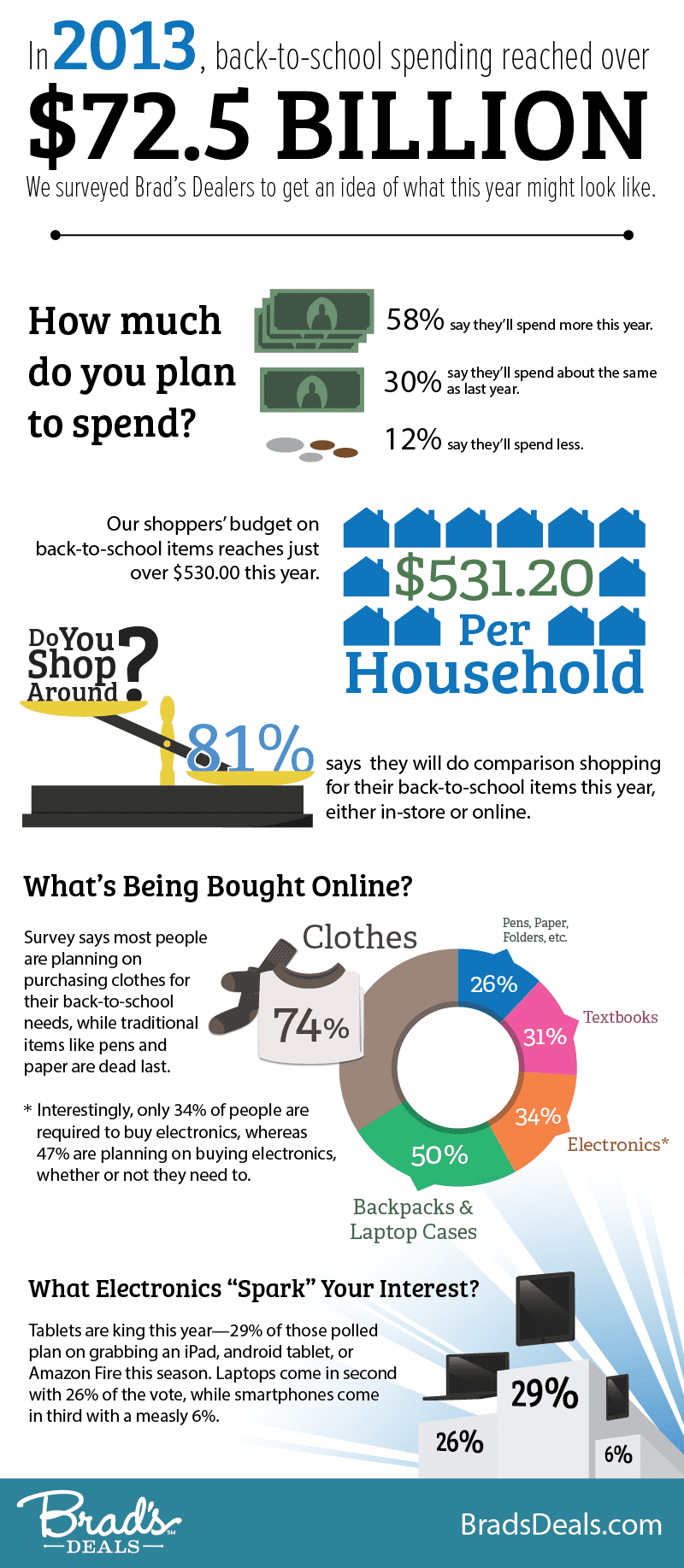 Back-to-school shopping tips
Haven't yet started your back-to-school shopping? No worries - we recently published a couple of posts with strategies on maintaining frugality while hunting down school supplies, clothes, and everything else.
For starters, avoid highly marked-up bundles and take advantage of office supply stores' bulk discounts and free shipping offers. Read more about that here.
And, if you live in one of 15 states with a tax-free back-to-school shopping weekend, learn how you can eliminate sales tax from the equation and save a good deal of money. Check out our complete list of states that offer tax-free programs and when you can take advantage. Some programs start as early as this weekend (8/1 - 3).
Cover image via sassy mom on Flickr.